Holiday Traditions from Around the World
All around the globe, friends and families are making plans to spend time together and take part in their annual holiday traditions. We thought we'd take a look into some of the more unique and interesting holiday customs from some of our favorite destinations: France, Italy, and Spain. Learn about puppet shows in France, feasts in Italy, and more.
France
Christmas markets, puppet shows, and a goose dinner
We recently chatted with famed Chef Jean Joho about his favorite Christmastime traditions from his home region of Alsace, France. He told us all about the lovely Christmas markets that pop-up throughout Alsace and other parts of France during the month of December. Called Marchés de Noel, these outdoor markets feature tents selling holiday decorations, delicious sweets, and gifts. Another holiday activity in France includes attending a Christmas puppet show. The most popular puppet plays are shown every year in Paris and Lyon, and are great for the whole family. We also can't leave out French food traditions because holiday feasts in France are decadent. In Alsace, the traditional main dish is goose, which is served at the table on a large platter.
Italy
Fish feasts, fruit-filled cakes, and toys in shoes
Italian holiday feasts are all about seafood and rich desserts. While some cities in the north of Italy tend to serve pork as the main dish, many other parts of Italy serve only seafood. In Rome and Naples, for example, the traditional Christmas Eve meal is roasted or fried eel called Capitone. Holiday desserts in Italy are similar to ones served in the US, as both feature dense cakes filled with fruit and nuts. In Italy, these are usually panettone cake or panforte. Another charming tradition is also similar to a US one, but with slight alteration. Instead of receiving presents under a tree, Italian children lay out their shoes and receive small gifts and sweets from La Befana.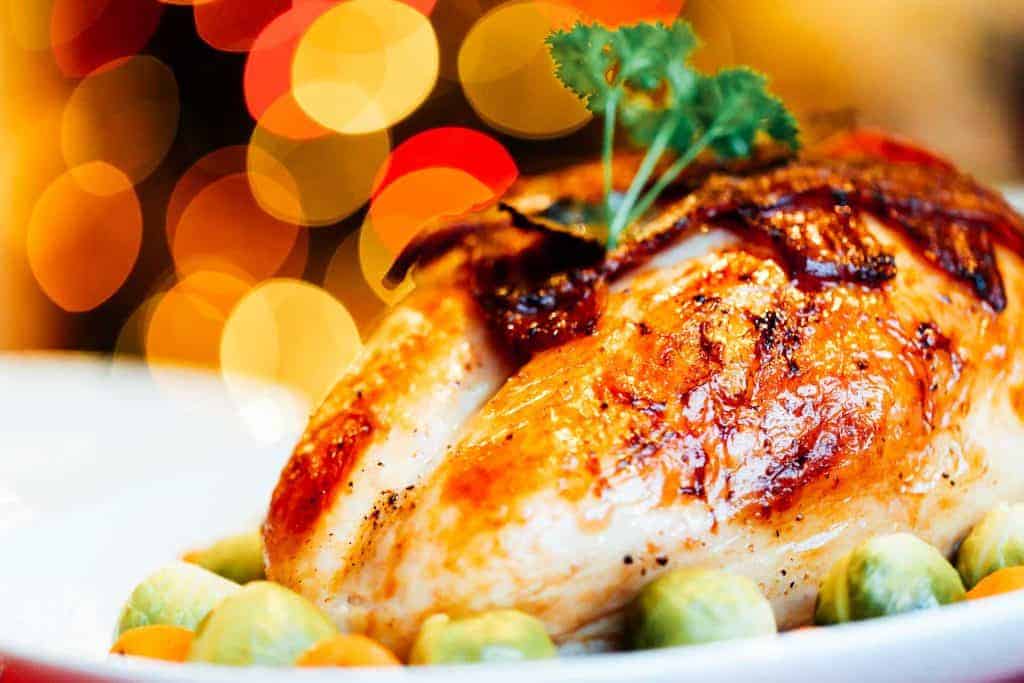 Spain
Bonfires and turkey with truffles
In the Spanish cities of Granada and Jaen, a very unusual and fiery tradition is practiced every year during the winter solstice. Townspeople build Hogueras de San Juan, or Bonfires of Saint John, on the shortest day of the year. They then jump over the bonfires — a folk-practice that they believe wards off illness in the new year. For Christmastime feasts in Spain, hungry friends and family enjoy a traditional dish called Pavo Trufado de Navidad, which consists of turkey stuffed with flavorful truffles.