10 Tastes from Around the World
My own life goal has been to taste my way around the world. Either at home or abroad, I am always on the search for the next best bite. What can I say, flavor makes me happy. Below is a short list of some my favorite tastes from around the world.
My personal preferences vary, from the elaborate and intricate to the rustic and downright simple. For instance, the photo above is one of the best sandwiches I have had the pleasure of consuming. Hailing from Madison, Wisconsin (the best state in the U.S. according to my husband, a Badger), the Otto from Fraboni's is a HUGE Italian-style sandwich filled with cured meats, cheese, hot peppers and a tangy vinaigrette. I make it my one goal to eat at least one Otto when I visit. This is what qualifies as a favorite taste in my book—a specific food item that I go out of my way to eat, no matter the hassle. I hope you get the chance to enjoy these tastes too!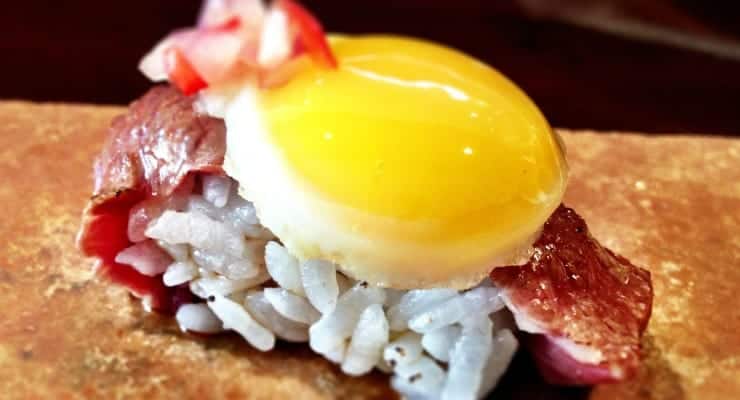 Peru: El Pobre Nigiri
A spin on Peruvian steak and eggs, this Nikkei dish is made up of Wagyu steak topped with a quail egg. It's the perfect bite to encapsulate the fusion of Japanese and Peruvian cuisine.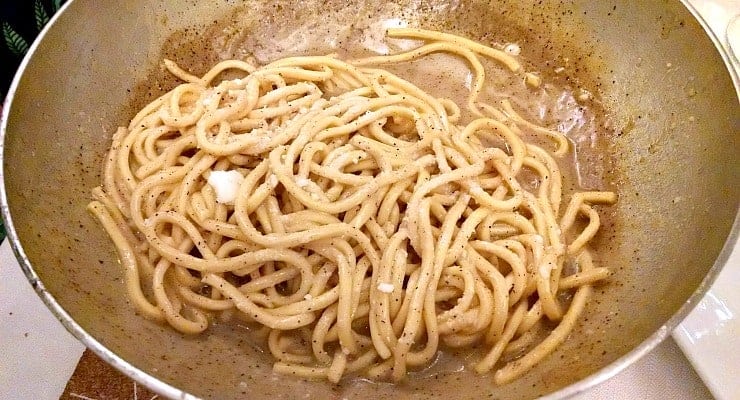 Italy: Cacio e Pepe Pasta
This traditional dish from Rome is as simple as they get. It's essentially three ingredients: pasta (linguine or spaghetti), good olive oil (and/or butter), Pecorino cheese (and the addition of other cheeses like Grana Padano or Parmesan), and a final dusting of freshly cracked black pepper. The resulting dish is deep in flavor and immensely satisfying.
For one of my favorite tastes from around the world, try this Mario Batali recipe at home.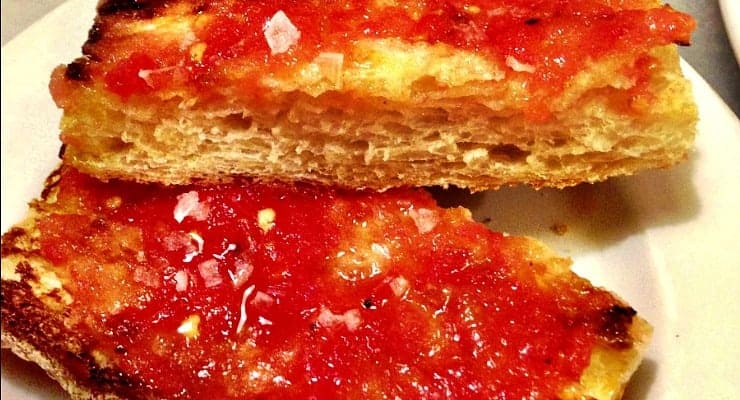 Spain: Pan Con Tomate
Following the path of simplicity, this Catalan tapas is an essential part of any Spanish meal. A lightly toasted baguette is rub with a single garlic clove and drizzled with olive oil. To finish, freshly grated tomato with sea salt is spooned on top. Whenever I am in Barcelona, I find myself ordering this tapas at every. single. meal. Addictive and for good reason!
Make them at your next house party. Peep the recipe here.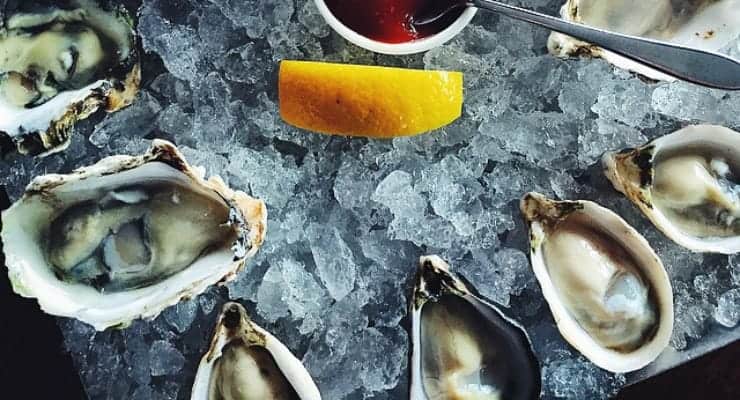 Pacific Northwest: Oysters
Briny, plump, fresh and full of ocean flavors, oysters in the Pacific Northwest are the best of the best in my opinion. One could argue that I moved from Chicago to Seattle to be closer to the source… Living in Seattle has its advantages. 1) There are a plethora of oyster bars and restaurants to visit, and 2) you can head straight to the shellfish farm and shuck your own oysters right off the Puget Sound or Hood Canal! It really doesn't get any better.
Pro tip: try oysters from Taylor Shellfish and Hama Hama, both local growers.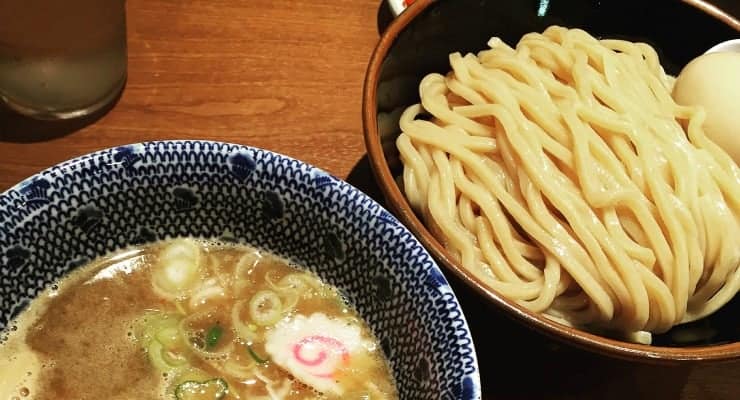 Japan: Tsukemen Ramen
A conversation about tastes from around the world would not be complete without mentioning ramen. Known as the "cousin" to traditional ramen, tsukemen is a style of ramen growing in popularity, (thanks to the Rokurinsha). Tsukemen is served in two separate bowls. One bowl is full of a rich tonkotsu style broth with dried fish. The other bowl is filled with thick and chewy udon style noodles. The noodles are served cold, which makes it the perfect ramen to enjoy during the hot summer months. To eat, load your chopsticks full of noodles and dip them generously into the broth, grabbing bits of pork with each bite. Smacking your lips and slurping are encouraged.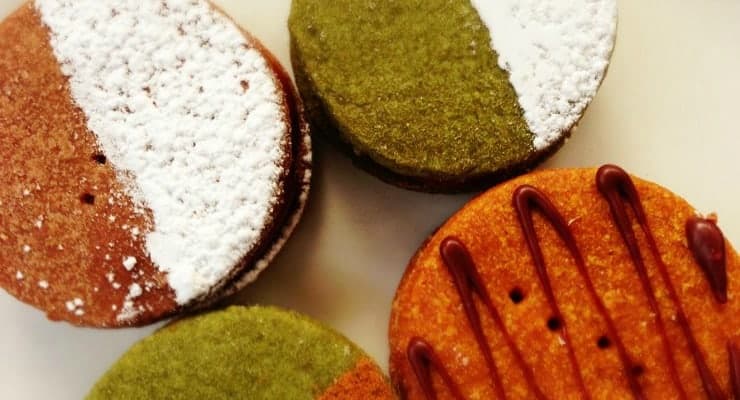 South America: Alfajores
This cookie is found throughout all of Central and South America. Each country has it's own distinctive way of making alfajores, but my favorite kind come from Argentina and Peru. Sweet, rich dulce de leche is sandwiched between two light and buttery cookies. To finish, they are sometimes rolled in coconut flakes or confectioners sugar. Read here for more on how you can make them yourself at home.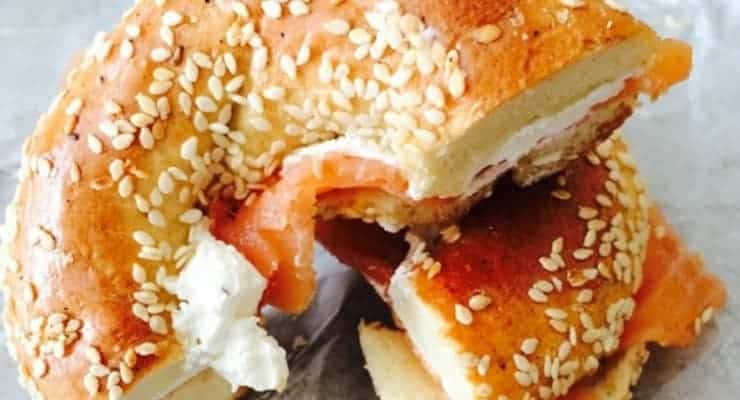 Montreal: Montreal-style bagels
Hand-rolled, boiled in a honey water mix and baked in a wood-fired oven, these bagels hailing from Montreal are some next level eats. St-Viateur Bagel in the Mile End neighborhood of Montreal has been making them since 1957. The bagels are chewy, crunchy on the outside and slightly sweet. I loved them so much, I started making them at home.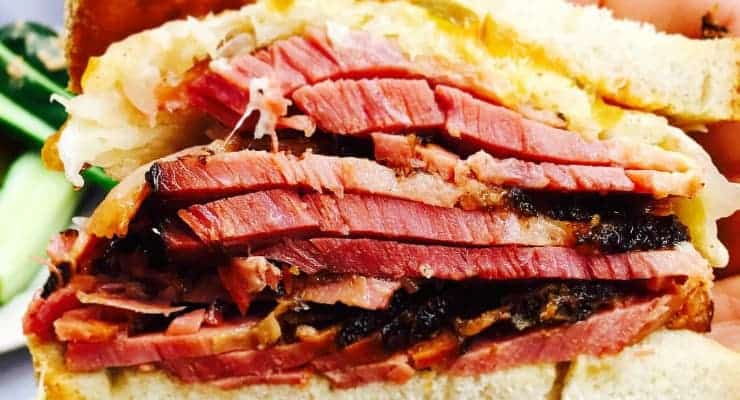 NYC

: Katz's Delicatessen Pastrami Sandwich

Iconic. Legendary. Bucket-list destination. These are the words that have come to be associated with Katz's Delicatessen in New York City's Lower East Side. Not much more is needed to explain these mile-high pastrami sandwiches. Eating this sandwich is like taking a bite straight out of NYC.
Hawaii: Huli-Huli Chicken
I first learned about Huli-Huli Chicken when I was in Maui for my honeymoon. Driving down a pretty uneventful road, we first saw a billow of smoke in the sky. Upon closer inspection, we saw a long makeshift grill filled with chicken. We slowed down and were immediately hit with a delicious teriyaki, smokey smell. We had to stop. Thankfully we did, it was one of the best meals we enjoyed on the island and one of our favorite tastes from around the world.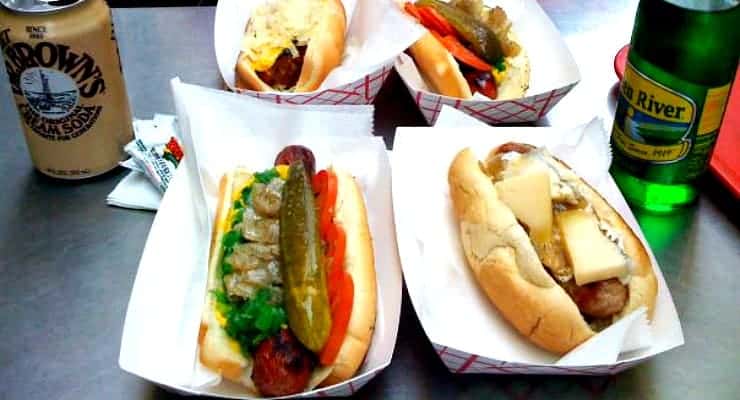 Chicago: Hot Dogs
NYC has pizza and Chicago has hot dogs. There is no denying that the Second City knows what to do with encased meat. The classic hot dog is topped with yellow mustard, chopped white onions, bright green sweet pickle relish, a dill pickle spear, tomato slices or wedges, pickled sport peppers and a dash of celery salt. Here is a list of notable places to get your hot dog fix. From high-end joints to walk-up windows, these places are sure to satisfy the craving.
Words of advice: no matter how far or close, just get out and taste the world.