5 Things You Didn't Know About Seattle's Pike Place Market
You may have heard people call it Pike's Place or Pike Market, but the true name of Seattle's historic landmark is Pike Place Market, (calling it The Market is also accepted in some circles). Don't worry too much — even locals get the name wrong. All you need to know is this public market is located right downtown, it has views of the Elliott Bay waterfront, and it offers delights from food, to trinkets, to cabaret shows and improv.
With over 10 million visitors each year, Pike Place Market is the most popular destination in Seattle and one of the most touristed landmarks in the world. Read on and find out the lesser-known facts about Pike Place Market — a Pacific Northwest treasure trove.
1. It's the oldest continuously-running public farmers' market in the US
In a city with so much new growth, it's lovely to visit the preserved historical landmarks and districts. Pike Place Market is one of those. First opened on August 17, 1907, this market is now considered the oldest continuously-running public farmer's market in the country.
In the late 1800s, local farmers and fishermen brought their produce, meat, and fish to sell in an area called The Lots. This pop-up market spanned just three blocks surrounding Sixth Avenue and King Street in what is now Seattle's International District, just south of downtown. To help the farmers sell more directly to customers and not to commercial wholesale houses, Seattle's city council set aside part of Pike Place, the new wooden road, to be used as a public market available to all. Many of the commercial wholesale houses were upset by this decision and bought out many of the farmers' crops in an attempt to wreck the first day of The Market. Because of this, only ten farmers came with produce on August 17, 1907. However, so many Seattle residents loved The Market that the farmers sold out and returned the next day with more and more farmers. Today, The Market is its own historic district, stretching across nine acres of land.
2. There's more than just produce and fish
When you hear "farmers' market," you may think you'll come across just vegetables and fruit, some meat, and seafood. You'd be wrong with Pike Place Market, where a variety of farmers, craftspeople, vendors, and venues offer all sorts of tastes, trinkets, fine art, and shows. Sure, you can see the flying fish at Pike Place Fish Market, but you can also listen to live jazz or cabaret, watch an improv show, or admire trapeze artists while you dine. In total, there are 85 local farmers, 225 local artists, and 240 small businesses found within the Pike Place Market Historical District.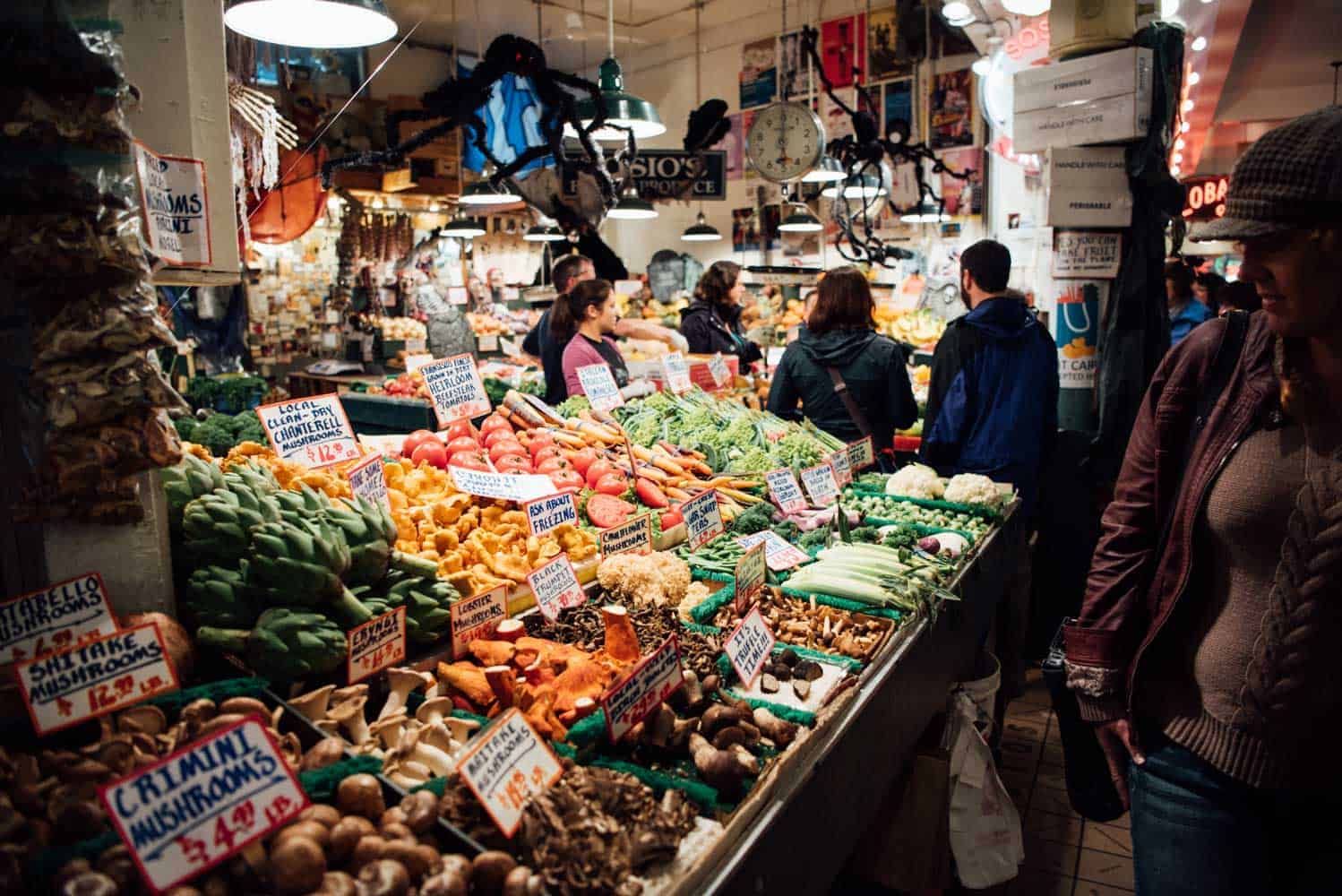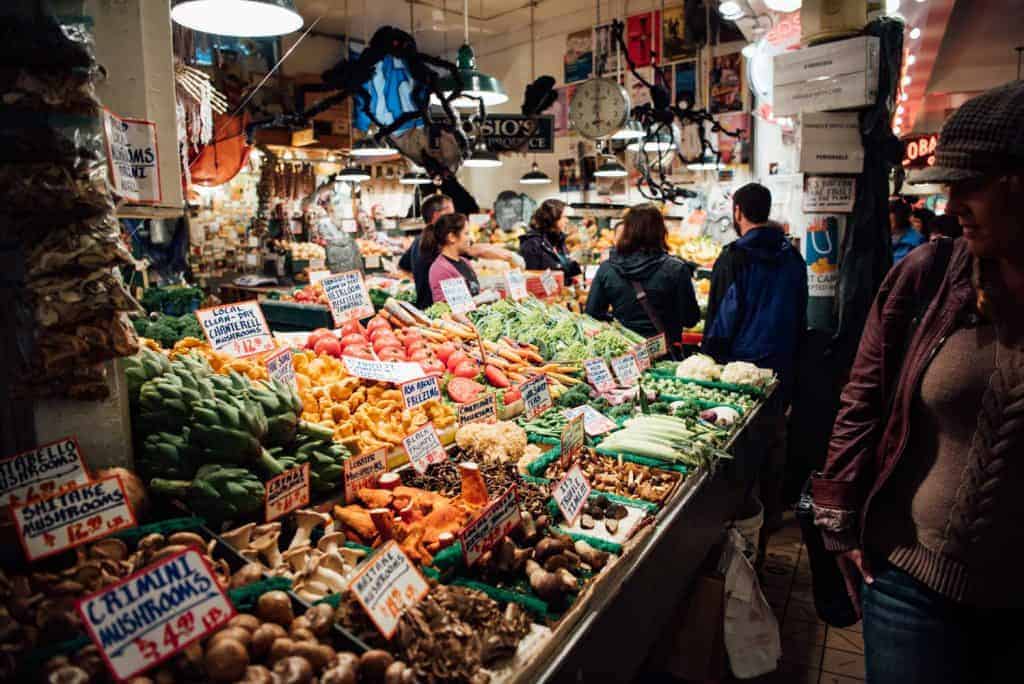 3. Many people call it home
It may surprise you to hear that many people live within The Market. Well, not exactly in The Market, but within the historical district. Five hundred Seattleites call this district home in the nearly 400 apartments that are just a few steps from some of the best food in town. If you fall in love with Pike Place Market, you might just want to call the area your home.
4. Some say it's haunted
With Halloween just passing, it seems fitting to discuss the long history of hauntings in Pike Place Market. Recurring figures have supposedly haunted the Market Theater, Bead Zone, Kells Irish Restaurant and more, including the friendly, tall specter named Frank who simply introduces himself. Read more ghost stories here.
5. It's sticky — literally
Every year, people flock to the famous Market Theater Gum Wall in Pike Place Market's Post Alley. Yes, it's just a wall covered in sticky, gooey, chewed gum, but it's the history and sheer weirdness that draws visitors. Until recently, this gum extended 15 feet high for 50 feet of Post Alley. However, in November of 2015, the Pike Place Preservation & Development Authority spent over 100 hours scrubbing the walls to remove all gum in an effort to preserve the bricks underneath which had been damaged by the gum sugars. Following this total clean, visitors began adding new gum to the wall, and it has grown back quickly. Watch the 2,350 pounds of gum being power-washed off the walls of the Market Theater here.