Christina Conrad's 7 Restaurants Less Traveled: Italy
Christina Conrad is a friend of Experi and a fellow Pacific Northwestern food lover. A native of Seattle, she developed her penchant for food and travel young, learning about cooking through her mother's catering business. She travels every chance she gets, touring all of Italy, France, Argentina, India, as well as some of the best gourmet spots in the United States. She documents her travels, recipes, and foodie lifestyle on her blog, foodie with a life, and on Instagram. Her blog has become a collective of recipes, travel notes, insider tips, and advice for anyone wanting to eat well, travel widely, and lead a full life.
---
Italy offers many draws for travelers, but a constant theme is its distinctive cuisine. Each province offers hungry patrons a literal taste of the terre while residents boast the superiority of their region. It's no wonder there seems to be a ristorante or bar on every Italian block! The hardest decision is which to choose. As a traveler with limited time, each meal should offer insight into the uniqueness of the region; carbonara in Rome, pizza in Naples, seafood in Amalfi, steak in Florence. After traveling through Italy for three months, here are my top picks for not only wonderful food, but a great localized experience.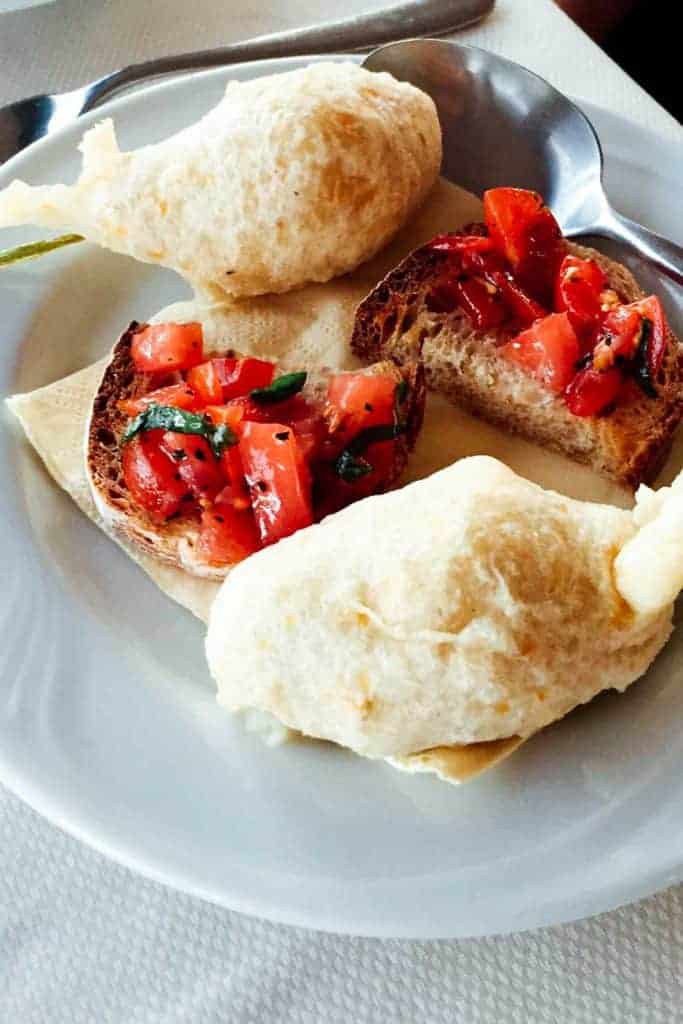 1. Il Fienile
Sant'Agata sui Due Golfi (outside Sorrento)
Via Torricella, 61, 80061 Massa Lubrense, Italy
Thirty minutes outside Sorrento is a small town called Sant'Agata sui Due Golfi. Narrow and twisting roads lead into town and through the centro. Pass the flower stand and curve to the right; you'll think you've missed it, but continue on a narrow two lane road. On the left is a small sign for Il Fienile, located up an impossibly sharp turn and driveway. This is where you'll find yourself surrounded by the restaurant, garden, and private residence of the Guarracino family. Il Fienile is operated by Luigi, his wife Marie Rosa, and their eldest son Giacomo, who act as ambassadors of the intensely local, sumptuous cuisine.
Your meal will begin with a complimentary amuse-bouche, but keep in mind it's on the heartier side. They presented us with a bruschetta toast and fried zucchini blossoms, both comforting and fantastic, fresh from the adjacent garden. The dish that still haunts my dreams was our primi of black squid ink scialatielli. The pasta was slightly thick and irregular in a hand-made kind of way and coated in light cream sauce with shrimp and zucchini. Enjoy your meal overlooking the hills of Massa Lubrense.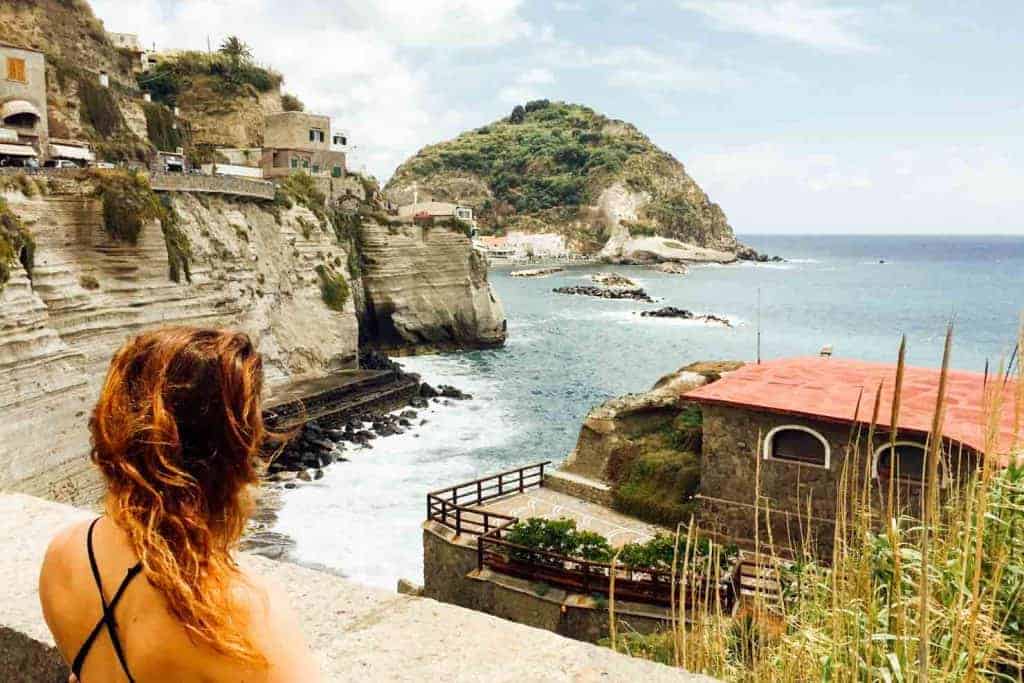 2. Ristorante Il Bracconiere
Serrara Fontana (on Ischia)
Via falanga 1, 80070 Serrara Fontana, Italy
Ristorante Il Bracconiere is located on the volcanic island of Ischia, off the coast of Naples. If there are just two of you traveling, rent a scooter for the day at Ischia Porto and zoom around the island for euphoric views of jewel tinted water. Off the beaten path of the Serrara Fontana hillside appears Ristorante Il Bracconiere like a mirage on the paved landing, offering incredible views of the Tyrrhenian Sea. The restaurant and the island are famous for Ischian rabbit, a meat that's surprisingly lean and delicately flavored. The restaurant hours are limited, 1-3pm and 8-12pm, closed on Tuesdays.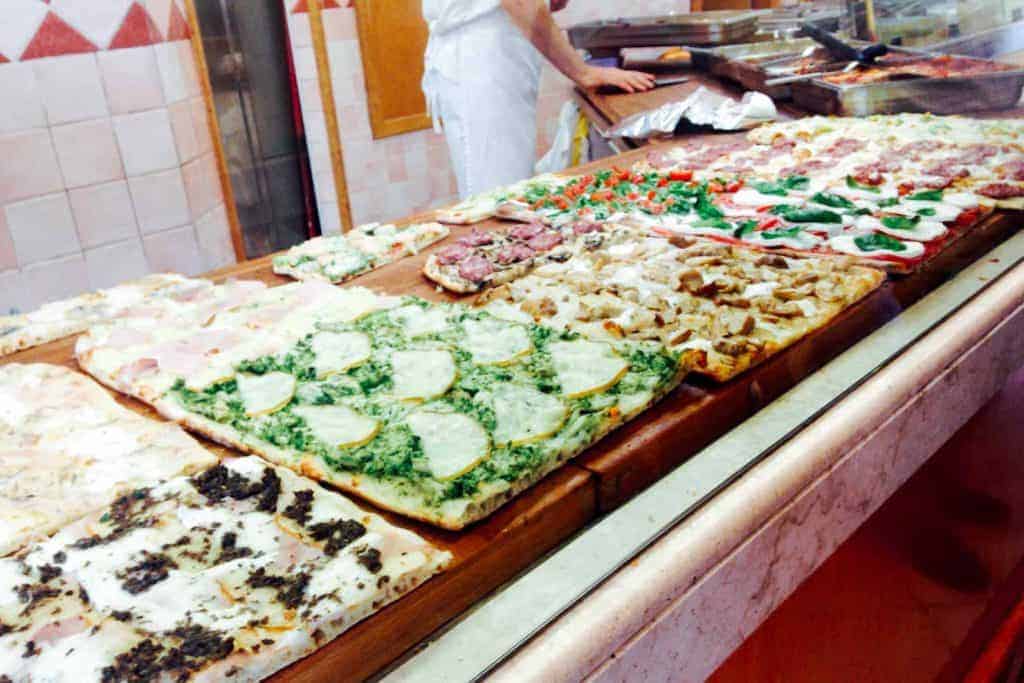 3. Pizzeria da Simone
Rome (several locations)
Via Roberto Malatesta, 2, 00176 Roma, Italy
Via Giacinto Carini, 50, Roma, Italy
While in Italy, take the opportunity to try Roman pizza, a focaccia style crust topped with a variety of inventive ingredients. Locals pack shoulder to shoulder at Pizzeria da Simone to make their selections, sold by weight. Choose a few different pizzas and specify how much you want by using your hands as a gauge — the Italian way.
4. Osteria Vinandro
Fiesole (outside Florence)
Piazza Mino 33, 50014 Fiesole, Italy
Travel just ten minutes by car or taxi from Florence and you'll find yourself in Fiesole. Beautifully quaint, Fiesole is the epitome of Tuscan landscape. There's a bit of tourism present and a handful of larger hotels, but Osteria Vinandro remains cozy with a wood-lined interior and lively dining room. The cuisine is traditional and reasonably priced, and the waiters will have no reservations telling you about their favorite selections on the small menu. Osteria Vinandro sometimes ignites with live music late in the evening and outdoor seating is always an option.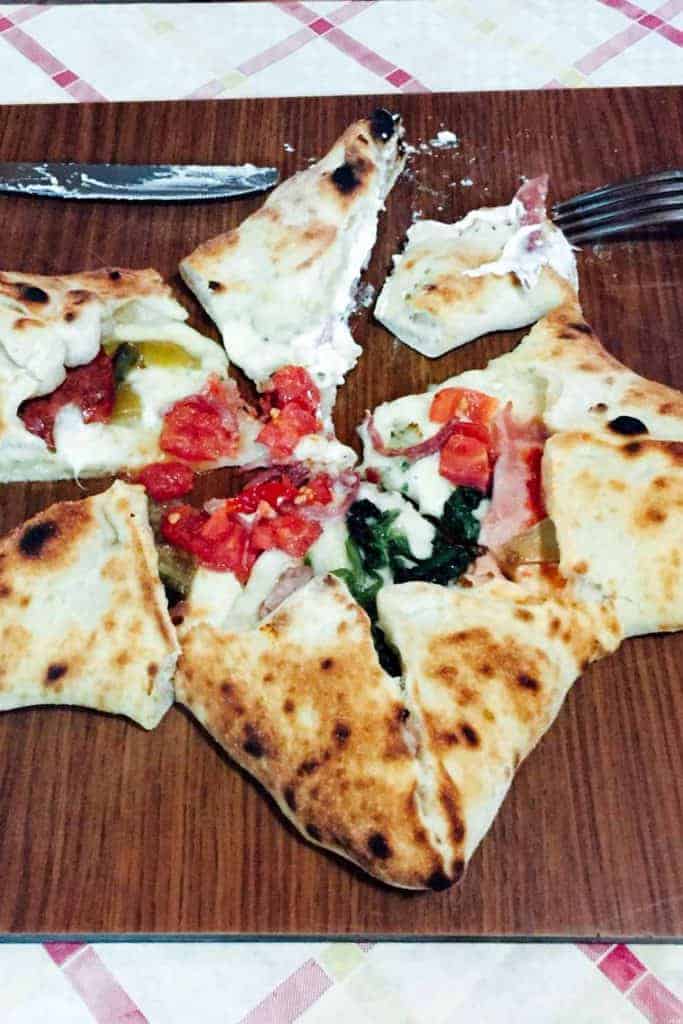 5. Pizzeria ai Galli
Agerola (on the Amalfi Coast)
Via Galli 45, 80051 Agerola, Italy
If you need a break from kitschy souvenirs and tourist crowds, venture into Agerola, a trekking town Northeast of Positano on the Amalfi Coast. It's here you can hike the Path of the Gods, an epic three-hour trail that rides mountainous cliffs from Bomerano to Positano. After a hearty day of hiking, extinguish your hunger at the mostly-undiscovered and family-run Pizzeria ai Galli. Their pizza is unique, a chewier and slightly thicker version of the classic Neapolitan style. Ingredients are sourced locally and reflect seasonal changes, while the specialty of the house is a star shaped pie of six different chef selections in each point, ideal for the indecisive patron.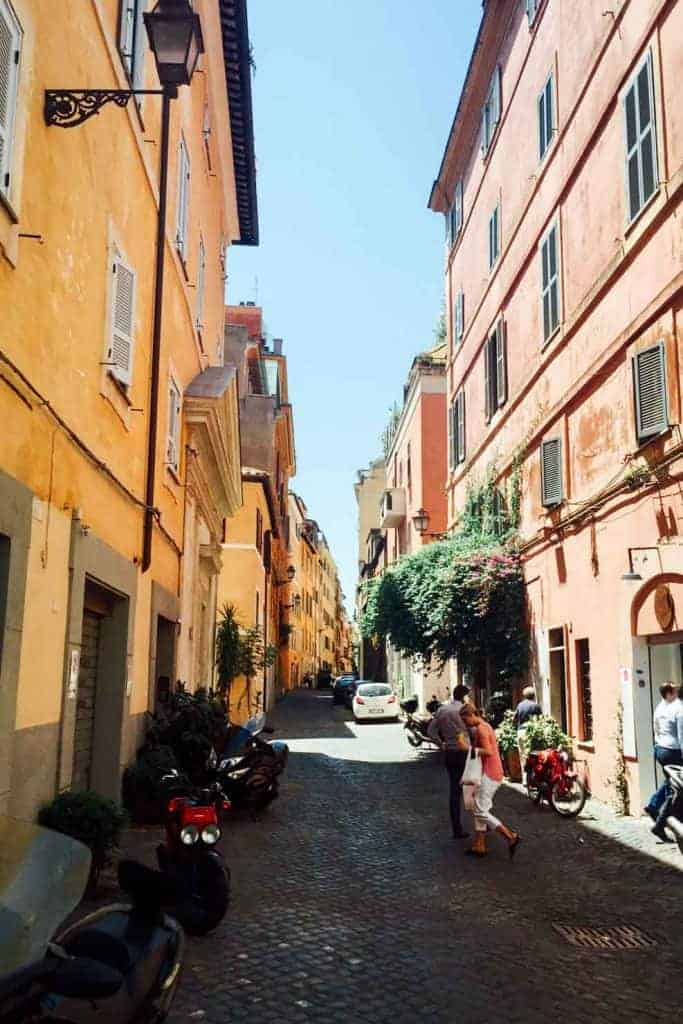 6. Da Enzo al 29
Rome (Trastevere neighborhood)
Via dei Vascellari, 29, Rome, Italy
Rome can be a maze of restaurant opportunities, leaving a zealous foodie wishing for more time. Whatever you do, walk through the neighborhood of Trastevere to find Da Enzo al 29. Classic Roman cuisine is served to those who are patient as there is only one set of reservations each night and after the first seating, it's first come first serve. Luckily there's a smattering of places to sit while you wait for a table to savor the Spaghetti all'Amatriciana and Carbonara.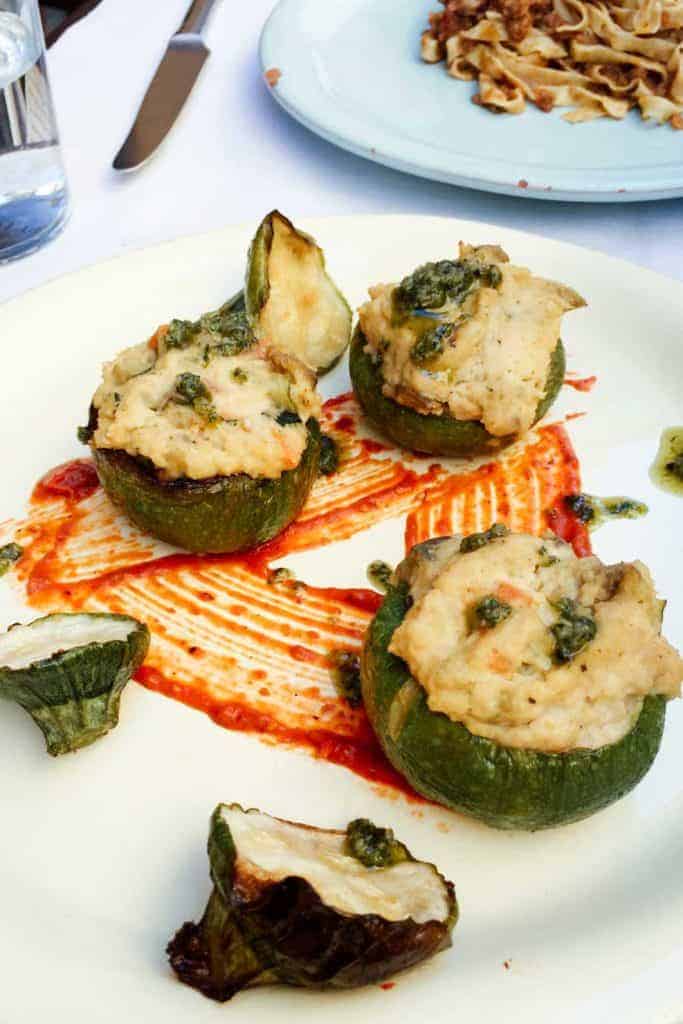 7. Osteria Il Rovescio
Bologna
Via Pietralata 75/a, 40122 Bologna, Italy
For a fresh interpretation of Bolognese cuisine, visit Osteria Il Rovescio in Bologna. Many of the dishes lean heavily on organic seasonal produce and inspired preparation of local specialties. Sip a mezzo litro (half liter) of house wine while perusing the menu, noting both traditional and modern offerings. The Bolognese classic Tagliatelle Ragu is present, crafted with handmade egg pasta. We enjoyed an appetizer of baked purple onion in its papery outer layer, stuffed with local sausage and for lunch, stuffed zucchini with spiced chickpea purée set in succulent, herbaceous tomato and pesto sauces. The vibe is hip but laid back and off the main tourist path.