Chef Chats: In the Kitchen With Shota Nakajima
Shota Nakajima is the chef/owner of Adana, a kaiseki restaurant in Seattle's Capitol Hill neighborhood. Nakajima grew up in Bellevue and spent nearly five years training in Japan at the Osaka Tsuji Culinary Arts Institute. He then trained at the Michelin-starred Sakamoto before returning to Seattle to cook at Sushi Kappo Tamura.
We took some time out with Chef Nakajima to find out more about his time in Japan and how that has influenced where he is today. But first, you may be wondering—what exactly is kaiseki? The term refers to a traditional Japanese multi-course dining experience that has a rich history deeply rooted in a set of philosophies and guidelines. This form of dining has greatly shaped the fine dining approach found in the West. Kaiseki menus typically consist of between 7 to 14 beautiful courses of seasonal ingredients.
---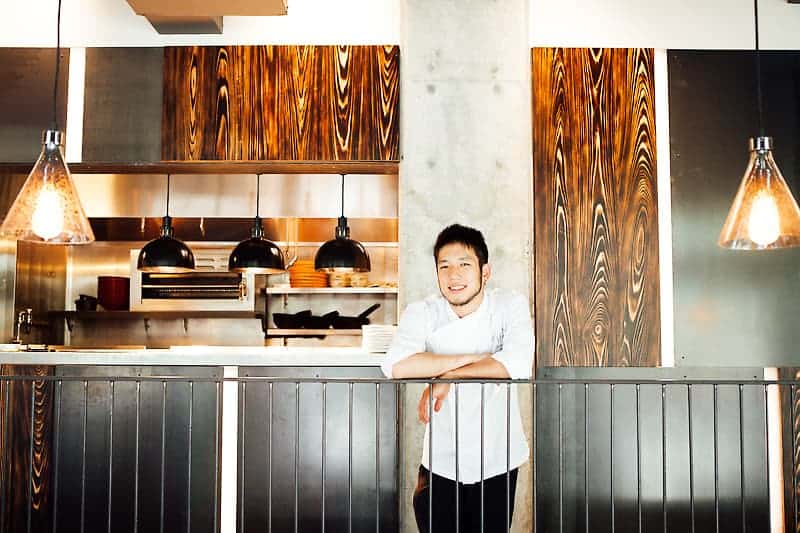 You spent nearly five years training in Japan—how did that experience shape you as a chef?
It is still the base of my way of cooking. I know it's a little tacky, but I learned that more than crazy techniques and knowledge (which is important) the only thing that really matters is that you genuinely care about every small thing that you are serving and creating. Appreciation of the guests and ingredients. The ingredients are everything and the most important part to understand is to let them speak on their own.
There is a saying in Japanese called "Hara Hachibu" that literally means "Stomach till 80%," which is a way that people eat. To satisfy the palate and your stomach 80% of the way is better than full satisfaction. I cook my food in this sense, where each flavor may not be exploding, but balances out at the end.
Why did you open a kaiseki restaurant?
Kaiseki is a culture of Japan which is elegant and beautiful. It's cooking with seasonal ingredients by rules that need to be followed. Seattle has always been my hometown and it's been my dream to bring back Kaiseki to Seattle, the city I grew up in.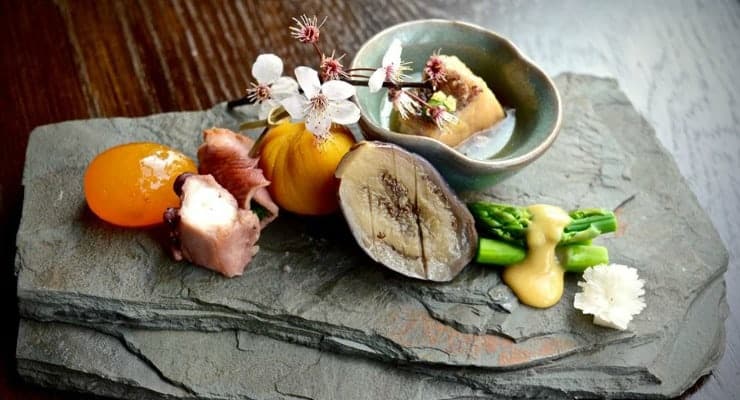 While in Japan, did you have the opportunity to travel? If so, what was your most memorable food experience?
There was one day a few chef buddies and I got together and went to the ocean. We dove for uni and fresh fish, started a fire on the beach and ate right there on the spot. That by far is my most memorable food experience.
Has learning about Japanese cuisine helped you better understand Japanese culture?
Growing up in the States for the most part and training in Japan was not easy at all. I wanted to leave almost every day for the first two months. The way they treat you as a young cook starting out is the bottom of the chain. It's an extremely vertical leadership society that was hard for me to understand at first, but finally realized its meaning. In the bigger picture, fine dining restaurants especially need to operate in this way.
What was your favorite dining experience while in Japan?
I went to multiple restaurants before deciding which restaurant I wanted to work in. My second cousin is the chef of a well-known 3-star Michelin restaurant in Kyoto, so I was originally going to work there. After traveling and eating out I ended up at Osaka. It's the most energetic city I've been in. The first time I went to Sakamoto, the restaurant I ended up training in, I was blown away by the atmosphere, the people, and the food. I still remember vividly the first time I sat down there.
What's the best local experience every traveler should experience in Japan?
Hands down Osaka, Japan. Just walk around and eat street food. The thing about Japan is that there is no bad food. It won't survive.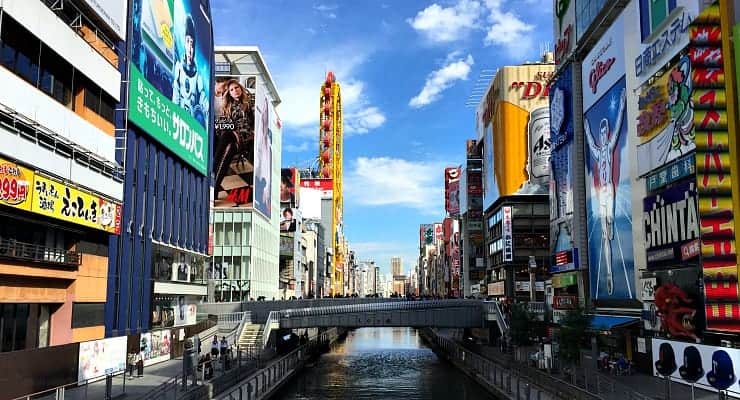 What advice would you give to someone wanting to taste their way around a new destination?
If there's a line out the door, trust me its worth it.
Where do you want to travel next, and why?
If I could travel anywhere for a long period of time, I would love to go to France. To see the people and understand their culture. Working with chefs that trained in France, they have a similar mentality as chefs in Japan. I would love to learn more about that.
Does travel play a role in the dishes that you create?
Of course! When I create new dishes inspiration comes from all around—taking a walk in the park, the weather, air, leaves, and people walking around. The more I get to see the more I have to play with!