Discovering the Best Eats of Japan
I was fortunate enough recently to spend 10 glorious food-filled days in Japan this October. If you didn't know, then you will soon know after reading this that Japan is a gourmand's dream come true. The entire country is rich with cultural traditions that are intertwined with their cuisine and hospitality. I was beyond delighted at the prospect of tackling Japan's most popular dishes. On the top of my list were ramen and sushi, although the many bites in-between were equally delicious. I truly had some mind blowing taste bud experiences that I eagerly share with anyone who will listen. So without further ado, I present my favorite taste discoveries in Japan.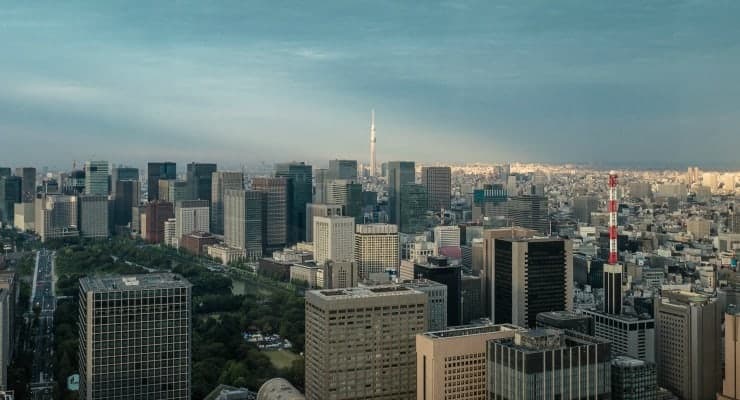 Tokyo
Where do I begin in Tokyo?? If I had more time, I would have stayed for days upon days. It may be possible that I was so smitten due to my luxe accommodations. Regardless, it is a city that never stops and is bigger and brighter than you could ever imagine.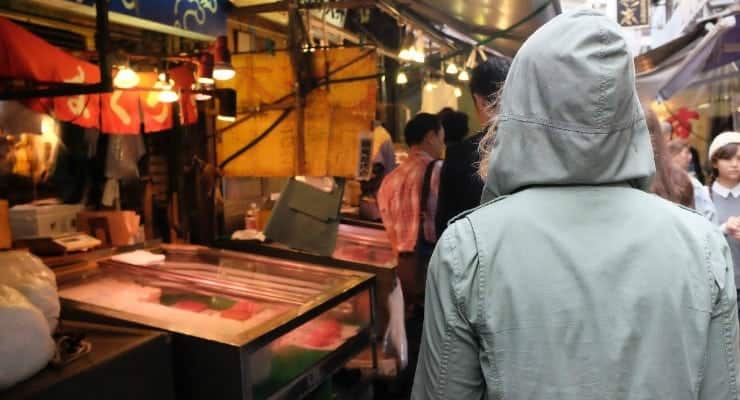 My first stop upon arrival was at Rokurinsha. If you have ever watched "Mind of a Chef" with David Chang, then you have probably seen the episode where he goes with Peter Meehan to Tokyo on a ramen eating frenzy. Rokurinsha, a ramen joint tucked away in the JR Tokyo Station serves up some of the best tsukemenavailable. Tsukemen is a style of ramen where the alkali noodles are served separately from the ramen broth, allowing one to dip and soak the noodles before promptly devouring. This type of noodle is a bit firmer and thicker than your typical ramen noodle, which I prefer. When you visit Rokurinsha, you can expect to get slightly lost trying to find it. You can expect to wait in a long queue. And you can expect to order from a vending machine. And you can most definitely expect to have one of the richest, most magnificent bowls of ramen ever.
Pro-tip: you will find some of the best and most convenient dining options underground. The Japan rail system is filled with impressive eateries.
I am somewhat hesitant to say that I was super excited to visit a 7-eleven in Japan. I had heard stories from friends and read blogs about the delicious treats and wonders found in this ubiquitous convenience store. I was intrigued & I was not disappointed. Forget what you know about the chain here in the States, 7-elevens in Japan are filled with treasures beyond western comprehension: hundreds of mini-cans of iced coffees (Seattle's Best included), a special warming case filled with piping hot canned coffee (never knew such a thing existed!), salmon onigiri, cream-filled pastries, and boiling hot oden. Don't take my word for it, check out this video here.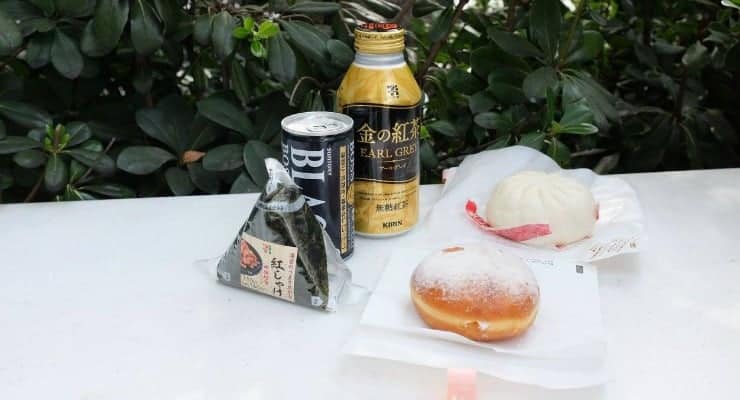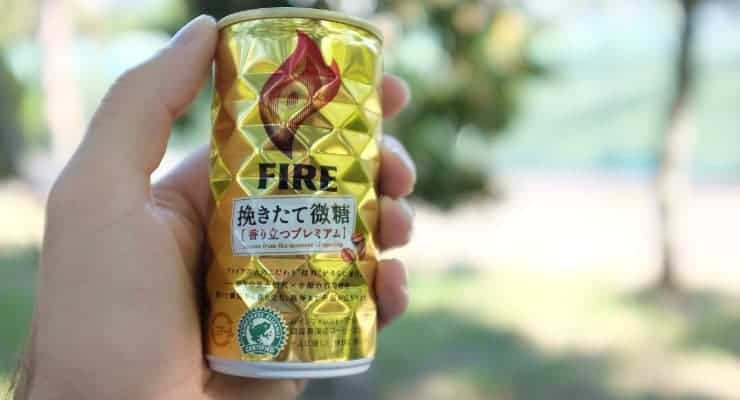 Stopping at a department store may not sound like your idea of an "authentic" experience while in Japan, but believe me when I say, you must go to Isetan! It is a luxury department store located at the Shinjuku train station. Your primary destination when visiting: the basement. Get yo self to the food hall. The basement level is split between two floors. The first floor is dedicated to savory foods and a grocery market. Every possible Japanese food you could imagine has been lovingly prepared and presented in the most creative displays. Walk through the market area and fill yourself up with complimentary tastes of pickled and dried bites. The second floor is my personal favorite—an entire area dedicated to sweets. The glass cases are filled with the most beautiful pastries, chocolates, and baked goods you have ever laid your eyes upon. Once I discovered this jackpot I was sure to go back at least two more times to indulge my sweet tooth. Watch this video for a glimpse into the magic.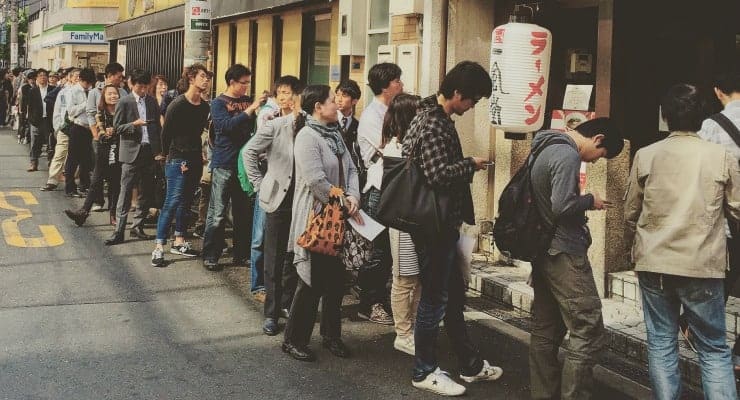 One of my main goals while visiting Japan was to eat as much ramen as humanly possible. I think I achieved that goal. Ippudo is a famous ramen chain and rightfully so. People form lines at their multiple locations across Japan on a daily basis. Once seated you will be happy for your patience as you slurp down a hot and flavorful bowl of Tonkotsu (pork) ramen.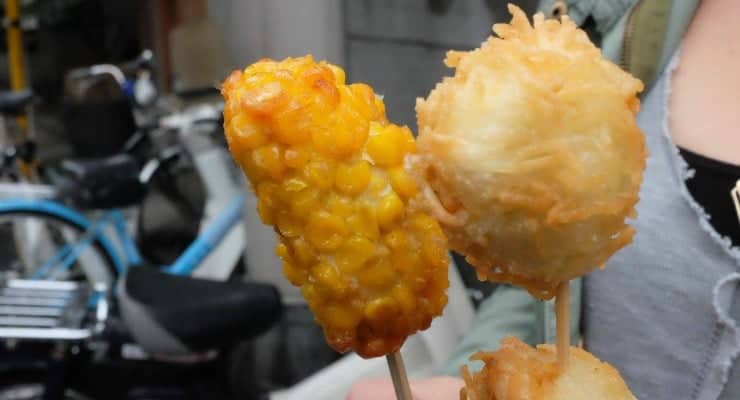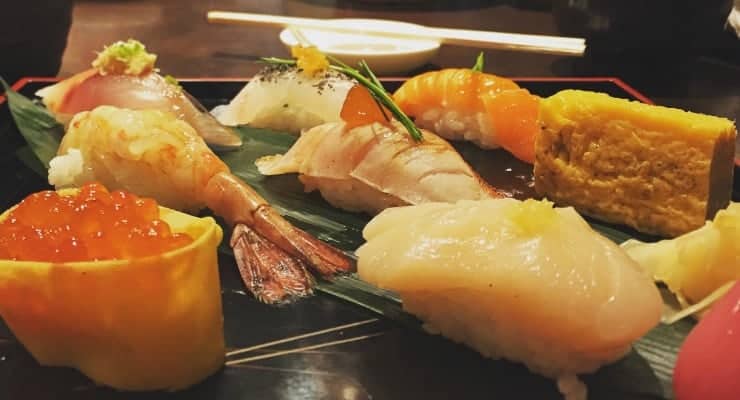 You can't visit Japan without some sort of life-changing sushi experience. It's nearly impossible. I woke early and headed over to the Tsukiji Fish Market with the plan to eat. I took my time, or I should say was forced to take my time, as I was meandered shoulder to shoulder with fellow food enthusiasts down the narrow alleys. Luckily, there are plenty of street vendors lining the alley serving up tasty fried and grilled bites. Bring some cash and a sense of adventure and try a few things. Pro-tip: get the fried corn. When deciding where to eat breakfast/brunch, my best suggestion is to look for the longest line of locals. Don't be afraid to walk a bit to the outskirts. That is how I found Tsukiji Aozora Sandaime Hafu. I will never forget this experience in all my life. They specialize in huge sushi bowls, but I went for a plate of nigiri. Raw fish has never tasted so fresh and pure. Seriously, I wanted to cry. Salmon roe that tasted like the ocean and pillow soft unagi were my sushi highlights.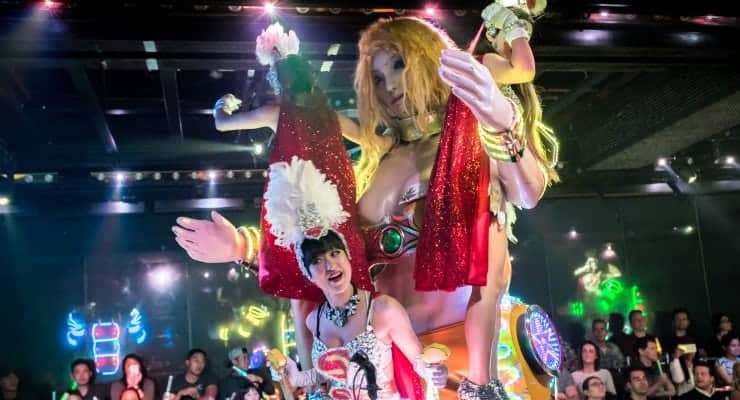 Honorable mentions:
A Robot Restaurant performance :: It's a light-filled, touristy, wacky experience… need I say more?
Coffee: The Japanese are quite the perfectionists, and this characteristic is easily identified in Tokyo's robust coffee scene. Dare I say, they have Seattle beat??
Nakameguro: A vintage-style neighborhood on the outskirts of Shibuya with a laid-back attitude. This slice of Americana sits along the cherry-blossom-lined Meguro River and contains an impressive number of hip restaurants, coffee shops, and bars.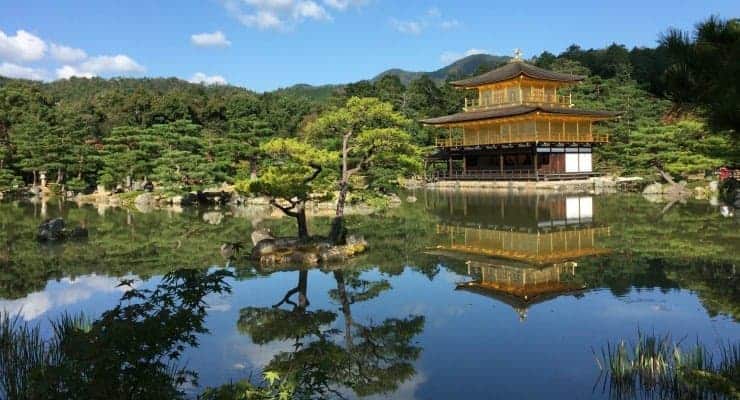 Kyoto
The capital city of Kyoto is a seemingly peaceful retreat after the hustle and bustle of Tokyo. The memories of its ancient past are everywhere. The classical Buddhist temples and gardens, imperial palaces, Shinto shrines and traditional wooden houses can be found at nearly every turn. Days can easily be filled with sightseeing in the Gion district, (home to the geisha), Nijo castle, Fushimi Inari-taisha shrine, and Kinkaku-ji(the Golden Pavilion). However, beyond these historical gems are amazing eats to explore. Nishiki Marketis the perfect place to stroll through in the afternoon or early evening. The indoor market is filled with exotic ingredients and ready made treats. Do some casual shopping or pick up a few snacks for a light lunch. Right off the market entrance is Donguri. This restaurant chain serves up one of the best okonomiyaki's. Sit at a griddle top table and watch as servers bring out a hodgepodge of ingredients that come together to form an egg/meat/vegetable/saucy pancake. It's the kind of food that is best paired with a night of drinking.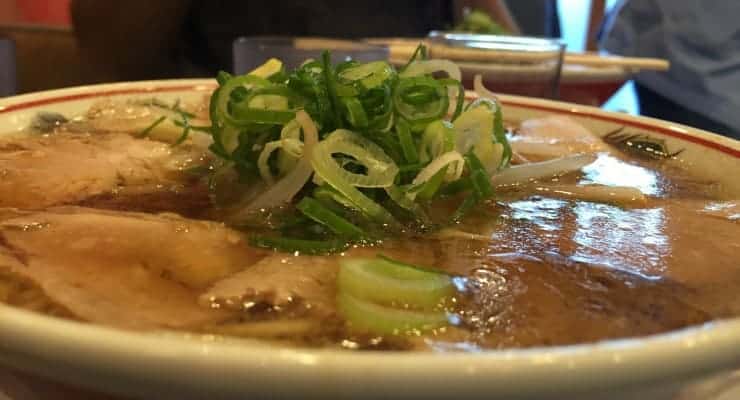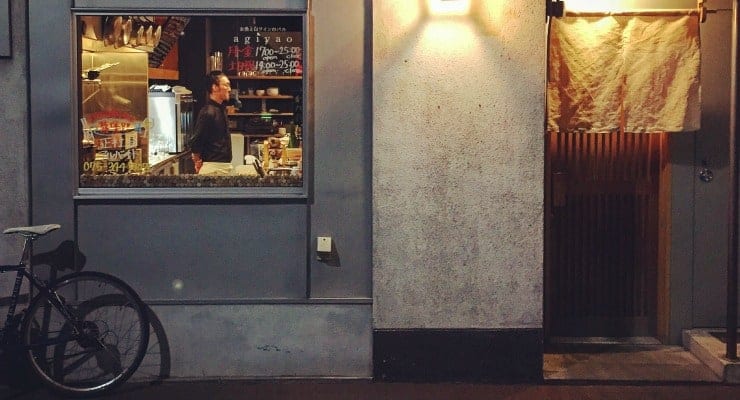 Honorable mentions:
Takabashi Honke Daiichiasahi: this tiny shop fills up quick and serves up a hearty bowl of tasty ramen!
Bar Agiyao: minimal and modern, this small plates seafood spot is worth the visit.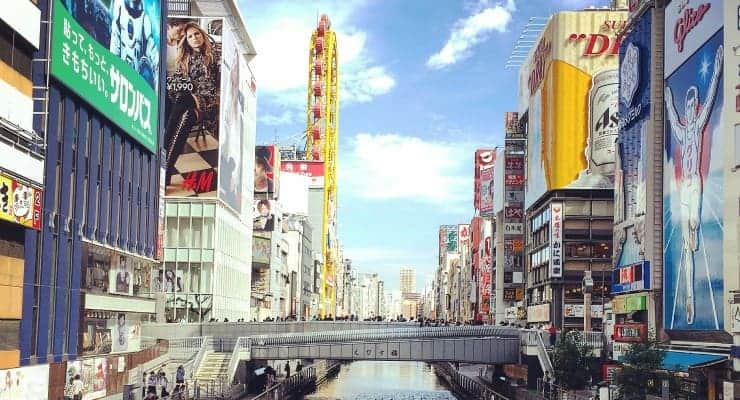 Osaka
As of 2015, the third largest city in Japan, Osaka, had 89 total Michelin stars. Not too shabby! A big city with a unique feel, Osaka has quite the food scene. Dotonbori is a highly concentrated area of restaurants and entertainment. It's a stimulus overload, for all of the senses. Go on an empty stomach and just follow where your eyes and nose lead you.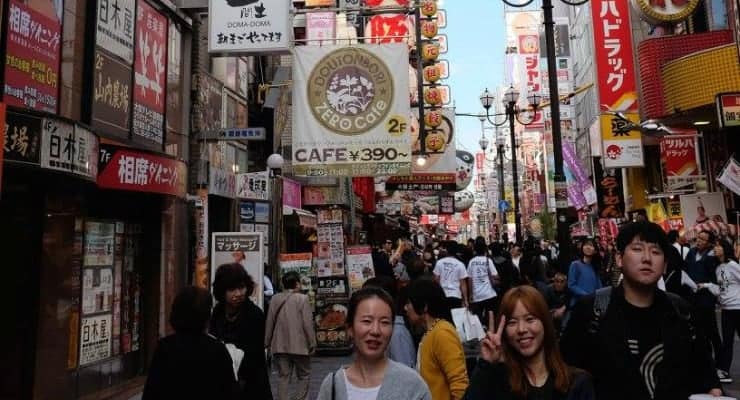 Whatever you do in Osaka, don't forget about brunch. Soufflé pancakes were probably my happiest discovery in Japan. So it should be no coincidence that my eatery of choice was called Happy Pancake.
Pro-tip: go early in the morning before they open. Write you name on the list and wait for the doors to open. You will be in pancake heaven.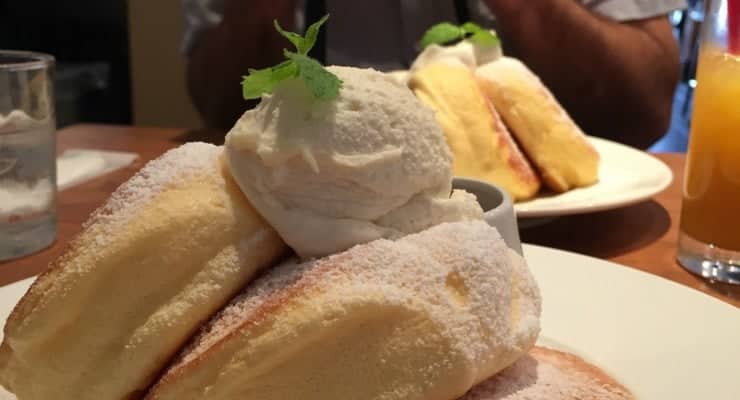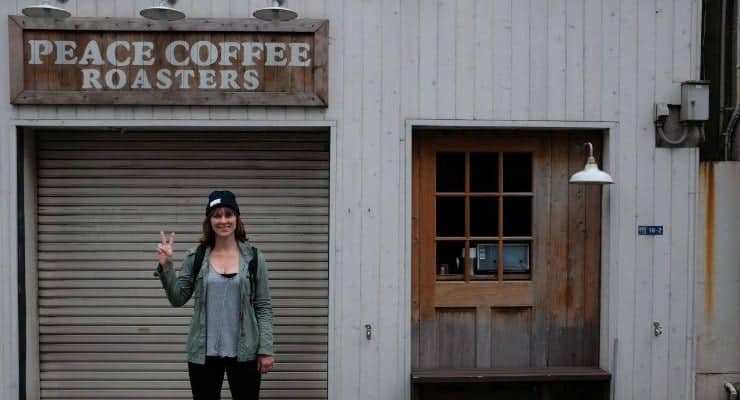 In conclusion…
Japan is a country of many mysteries and joys. Patience is required when visiting, the cities are a sprawl with a highly organized network of rails. However, with that chaos comes unexpected experiences. Wandering down winding, narrow alleys with zero purpose, only to discover a cute coffee shop or bakery was extremely satisfying. The unfamiliar that lurks around each corner is one of the main reasons why I travel. Navigating Japan can be made easier with the rental of a pocket wi-fi. Order it in advance and pick it up at the airport or have it delivered to your hotel. Google Maps is no joke, and when you do get really lost down one of those narrow alley's, it will put you back on the right path.
Discovering the tastes of Japan was a personal highlight. I invite you to do the same!