Travel Plans Grounded? Explore the World from Home
If you're like us, your travel plans for spring have been impacted by the Coronavirus. Over the next few weeks, as we spend more time at home, we'll be reaching into our bookshelves, searching the internet, and watching films as a way to explore the world from home.

Despite the fact that our suitcases may be stuck in our closets for a while, we are still eager to share the world of food, wine, and culture with you. We're sharing recommendations of great resources to help you unwind and learn about the magic behind the places we explore on our Experi trips. You'll find a mix of fictional, factual, and educational content below.

Though your travel plans may be grounded for the time being, thank you for remaining part of our global family.

Warmly,

The Experi Team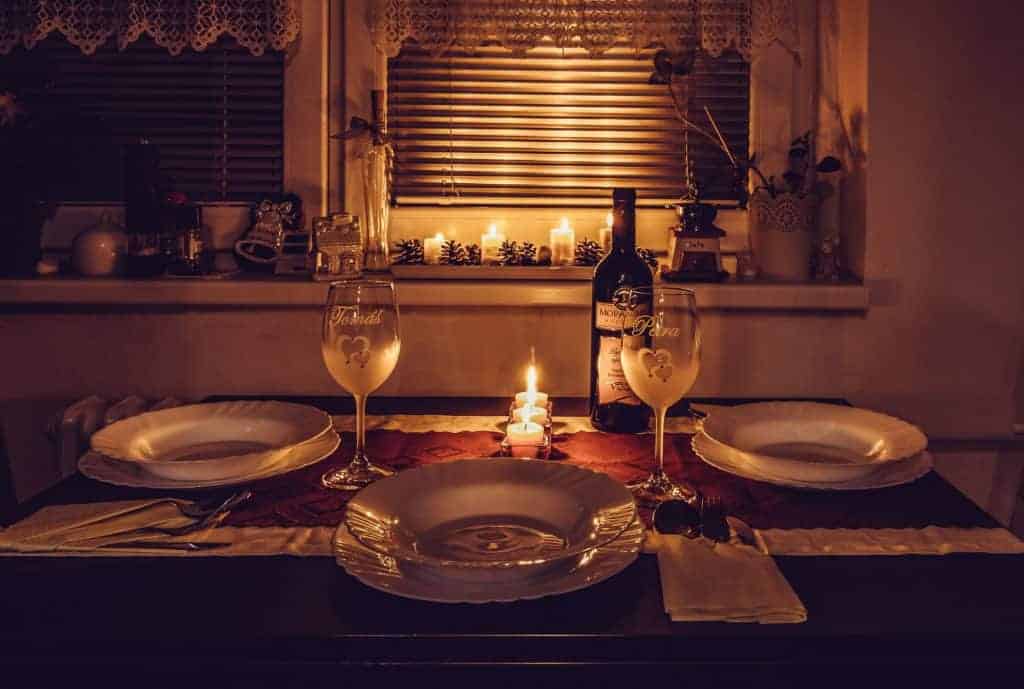 Learn About Wine from Home
Explore and follow the Wine Folly blog to learn about various wine styles, regions, and producers.
Explore content on food and wine pairings, wine reviews, and insider scoops at VinePair. This way, you can keep expanding your wine knowledge.
Join or organize a virtual wine tasting so you can keep trying new wines. For example, join Washington wine maker Lisa Packer at Warr-King Wines as she leads a tasting through rosés on the winery's Facebook page here.
Wine Forward Documentaries
Somm: Join four Americans as they work towards attaining the prestigious and hard-to-achieve title of Master Sommelier. 
American Wine Story: This documentary explores the inspiring stories of winemakers chasing the American dream. This program features the unique story of loss and triumph faced by our travel partners at Brooks Winery.
A Year in Champagne: Follow winemakers across a year of winemaking in the prestigious appellation of Champagne, France. 
Our Blood Is Wine: Witness the rebirth of an 8000 year old winemaking tradition in Georgia (the country) through the intimate story of rural life.  
Culture and Cuisine Binge-Worthy TV Series
Chef's Table: This culinary docuseries, known for its impressive cinematography and classical music pairings, explores the fascinating worlds of the greatest culinary minds alive. Explore culinary creators from Michelin-starred chefs to cloistered Buddhist Monks all creating fascinating fares with impressive flair. 
No Reservations: For those who appreciate the cheeky style of the late Anthony Bordain, explore off-the-beaten path destinations and eateries around the world with a host who is more like a college buddy than a tour guide. 
Passport to Europe: Although it's more than a decade old, bubbly Samantha Brown explores some of the more popular tourist destinations. Her entertaining series is a popular show for armchair tourists looking for an introduction to a new country. 
Cooked: Based on the book by distinguished food researcher Michael Pollan, Cooked explores the deep instinct within people to make their own food. It tells the story of cuisine through four main culinary lenses – fire, water, air, and earth. 
To explore the world from home, view ten of the best travel shows available on Netflix here, at the 10 Best Guide.
Websites to Digitally Explore Museums in Europe
Vatican – View the virtual collection at the Vatican Museum by following the link here.  
Lyon – Explore the The Museum of Fine Arts of Lyon by following the link here.
Paris – Explore The Louvre in Paris, France on a Virtual Tour of the Galleries, Special Collections, and Regular Exhibitions here or the Musée d'Orsay here.
Rome – Explore the The Capitoline Museum of Rome here.
London – Explore the British Museum of London here.
Explore museums and exhibits all over Italy here.
Fun Flicks About Life Abroad
Under the Tuscan Sun: Have you ever imagined leaving it all behind to buy a rural villa in Tuscany? If so, get a crash course through this fun romp (that's nearing 20 years old!).
The Thousand Foot Journey: An ultimately heartwarming story of two worlds clashing then coming together in a celebration of culture, cuisine, and community. 
Julie & Julia: Join a young blogger, New Yorker Julie Powell, as she works her way through Julia Child's "Mastering the Art of French Cooking," based on the true story.
Mamma Mia 2: Song, Dance, Meryl Streep, and the Greek Isles. What's not to love?
Still looking for more streaming fun to explore the world from home? Visit Wine Folly for a guide to 22 movies about Wine.
Novels to Explore Far Away Lands
The Enchanted April

by Elizabeth von Arnim

A Moveable Feast

by Ernest Hemingway

A Year in Provence

by Peter Mayle

Eat, Pray, Love

by Elizabeth Gilbert
Other Fascinating Resources to Explore the World
Explore the ten best National Parks of the United States via virtual resources available here.
Explore livecams of safari park watering holds here at Explore.Org. This way, you can spot hippos, lions, giraffes and more!