Exploring Spain's Catalonia Region: Lleida Travel Guide
Just two hours inland from Barcelona, you'll come across a not-so-hidden gem tucked away in Spain's northeastern Catalonia region: Lleida. Full of history, culture, and stunning architecture, the small city of about 133,000 is one of the few areas in Spain that still looks and feels just like it did in decades past. Llieda is a must-visit for history buffs, art connoisseurs, or anyone who appreciates learning about new cultures and traditions. 
Turo Seu Vella 
At the heart of Lleida stands Turo Seu Vella a large complex with a cathedral and surrounding fortress with roots dating back to the 18th century. Walking into the fortress is like taking a step back in time — putting the architecture, stonework, and art of the period on display. Over the years, wars and natural degradation destroyed all but two of the buildings in this complex: the cathedral and castle. After being used as military barracks during the early 1900s, the buildings underwent decades of restoration work, which is still underway today. 
Best of all, the complex is built on a hill that overlooks the rest of the town. Because everything else in Lleida is fairly flat, these historic buildings dominate the city — and offer sweeping views of the surrounding areas. For the best view of Lleida and the Segre River, climb 238 steps up a narrow staircase to the top of the cathedral's bell tower. 

Camps elisis de Lleida 
Inspired by the popular French-style gardens, Camps elisis de Lleida in Cappont serves as a refuge for locals and tourists alike with well-manicured landscapes, playgrounds (Parque de Ana Mar and Parque de las Sonrisas), fountains, and statues. Unlike its sister parks in Paris, this tree-lined promenade is rarely busy, making it an oasis for many. However, the park fills with people for lively celebrations such as Emerging Artists Festival and April Fair. 
Montsec Astronomical Park
Lleida is considered one of the best places to stargaze in Spain due to its prime location and high-quality sky conditions. The park offers guided tours throughout the night that help visitors pinpoint certain planets and constellations via telescope. Guests call the experience "a masterclass of the universe" because before you have a chance to look through the telescope, you watch an educational and inspiring film in their planetarium. Remember to check the forecast before you book. Tours are strictly in catalan, but the language of the stars is universal. 
Local Wine Scene 
The best way to understand Lleida's rich history is with a glass of wine. The area, complete with an official wine route, is full of vineyards, wineries, and wine shops. Since there are dozens of wineries to choose from, start with a visit to Cellar Devinci in Gratallops. Here, you'll get a dose of history about its importance to the surrounding area and witness firsthand how organic wine is produced. Nearly an hour north, you'll come across Cellar Mas Vicenc, another beautiful vineyard tucked away in the Spanish hills. Take a tour of the cellars and stroll through the grounds before sampling their six bold varieties. Better yet, take a bottle home as a souvenir (past visitors recommend getting L'arlequin as a momento.)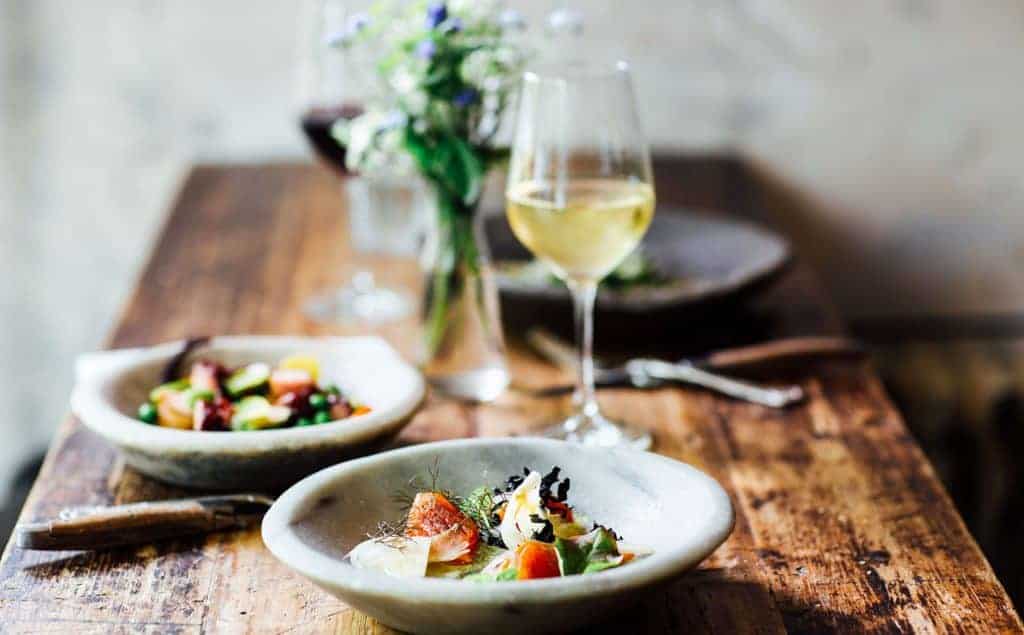 Museo Automocion Roda Roda
Perfect for racing superfans, car buffs, or really, anyone who wants to take a deeper dive into Lleida's diverse history, Museo Automocion Roda Roda should be at the top of your list of places to go. The exhibit is packed with vintage cars, lorries, and motorbikes dating back to the 1920s, showing just how much these innovations have advanced over the last century. The old red fire truck is a standout, and visitors say it's the prime spot for a photo opportunity. Best of all, the museum is completely free, making it a great rainy day activity.
Castle de Gardeny 
If you already have Turo Seu Vella on your itinerary, then a trip to the neighboring Castle de Gardeny is an easy add-on. Here, you'll gain insight into medieval life by exploring the grounds of the ancient castle, which was built by the monastic-military order of the Knights Templar. The inside of the castle feels more like a museum, offering an in-depth view into how the Knights Templar came into possession of the castle and surrounding hills. Plus, you'll get a panoramic view of Turo Seu Vella, so you can appreciate this wonder from another angle. 
Museu de Lleida
In addition to Lleida's cathedrals, castles, and churches, the best way to guarantee that you truly understand the province's history and importance is with a trip to Museu de Lleida. Just like the name implies, this museum focuses on the culture, archeology, culture, and art of the area. Starting from the neolithic age, the museum walks you through all of Lleida's developments throughout the Muslim and Christian dominations, as well as, the gothic time period. The museum boasts an extensive collection of artifacts and art from the Romans, Moors, Visigoths, and more. Although most of the museum is in Catalan, it offers brochures in English available for traveling guests. 
Camp d'Esports
If you happen to travel to Catalonia during football season, catch a Lleida Esportiu game at their home stadium, Camp d'Esports. The stadium, which holds 15,000 people, also hosts a variety of football matches from visiting teams and other large events during the offseason. That means you're bound to see something incredible on the field, no matter when you visit.