Whet Your Appetite: Flavors of Vietnam
So much can be said for Vietnam. It's a stunningly beautiful country made up of surreal landscapes. The cities provide major sensory overload in the form of buzzing motorbikes, narrow alleys, brimming markets, and waves of people. The country's storied history of war presents a current nation in progress. It's culture marked by Chinese flavors in the north and grand colonial mansions from the French era. For many, a visit to Vietnam turns into a love affair with food. It's an important part of Vietnamese life seen in the simple acts of gathering, preparing, and sharing. Get inspired by the everyday flavors of Vietnam.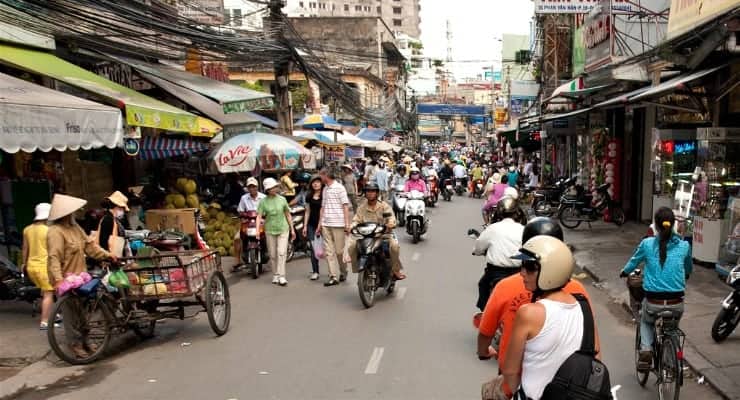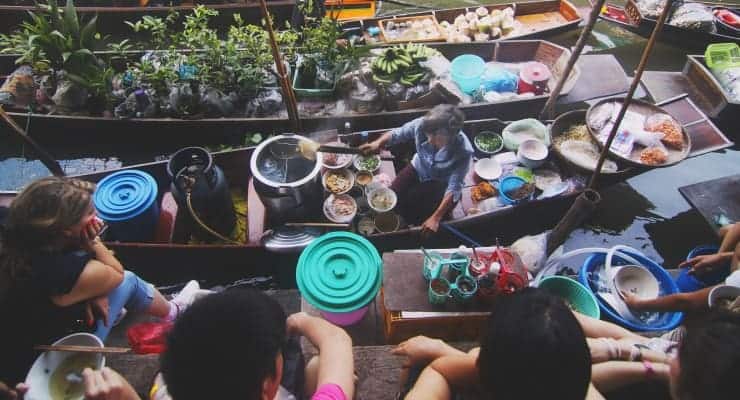 Vietnamese Markets
Markets can be found on nearly every corner in Vietnam. They mark the importance of agriculture and food trade that nearly half of the population devotes their life to. Wet markets and street markets are where many people shop for their groceries—often visiting multiple times a day. The difference between the two you ask? Street markets pop up along the street at peak times, often offering an array of prepared foods. Wet markets are more permanent structures offering a veritable feast of fresh fruits, vegetables, fresh seafood and meats, eggs, tofu, and an assortment of dried goods. The first thing to catch your attention at these markets are the colors. Deep red chilis, bright yellow jackfruit, lush green herbs, gleaming silver fish scales and orange crabs sit front in center in a sea of vibrant and exotic foods. Tasting your way through the markets is perhaps the best introduction into Vietnamese culture and the many flavors of Vietnam.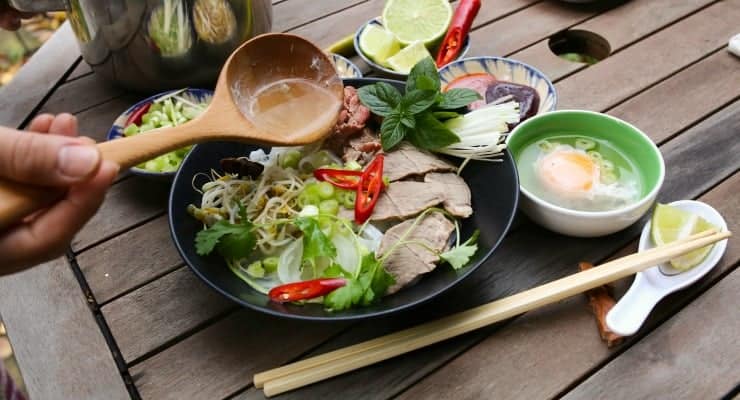 Pho
Did you know that Pho is Vietnam's national dish? Once you have your first bowl, you'll understand why. Made up of a broth of beef or chicken and rice noodles, the soup is served with a plate of fresh herbs (basil), cut limes, hot chiles and bean sprouts. Chili paste, chili sauce, and sweet soybean sauces are added based on your personal taste. The broth is what makes this dish pop. Injected with clove, ginger, and star anise, the broth takes on an earthy essence during it's long simmering phase. Don't be surprised when you see locals eating pho for breakfast, it's a common morning meal and one of the quintessential flavors of Vietnam. And don't feel bad when you finish an entire steaming bowl… it's addictive!
Bia hoi
When in Vietnam you will drink bia hoi. It's the perfect compliment to the complex flavors of Vietnamese food—refreshing, slightly watery, foamy, and light in alcohol. The freshly brewed lager gets delivered to bars every day in plastic jugs, ensuring it's made with zero preservatives. Hanging out at a beer hall drinking bia hoi with locals is a quintessential experience. The best halls serve freshly prepared food, which is enthusiastically welcomed if you've had one too many pints.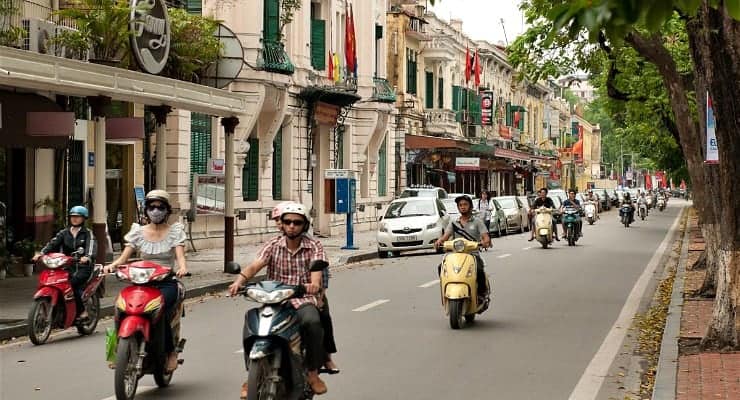 Vintage Vespa rides
There are an estimated 37 million motorcycles in Vietnam. That's a lot. It's not uncommon to see the narrow streets of Hanoi and Saigon filled with masses of motorbikes, it's quite the sight to be seen! What often appears as a chaotic mess is just a way of life for most locals. Taking a day or night tour on the back of a vintage vespa is perhaps one of the most thrilling ways to experience Vietnam. An experienced driver will whiz you around the city into back alleys and major thoroughfares, stopping at markets and beer halls for a taste or two along the way. Just be forewarned, driving your own motorbike requires a temporary Vietnamese motorcycle license (which has its own set of requirements). We recommend taking the backseat and enjoying the ride.