A Floating Feast in Alaska
Our private charter through Southeast Alaska dishes up sustainable seafood and culinary artistry
The waters of Southeast Alaska. Home to Dungeness crab, Sockeye salmon, Pacific oysters, and — unfortunately — all-you-can-eat cruise ship buffets. But when a private group requested a custom trip through Alaska's Inside Passage, we made sure to highlight the region's sustainable seafood for a floating Alaska feast. Everything served onboard was certified by the Monterey Bay Aquarium Seafood Watch Program, often a local catch, and guides consistently pointed out wild berries found in the lush Tongass National Forest.
Guests connected deeply with their natural surroundings through food, dining to views of breaching humpback whales, sunbathing sea lions, and calving glaciers. Scroll with us through our week in the Inside Passage.
Day 1
Devour seafood at Tracy's Crab Shack, in Juneau, Alaska. Ask for whatever's freshest, usually King Crab, and watch it boiling right on their waterfront deck. Or, dig into the spicy shrimp for something more fork-oriented and less messy.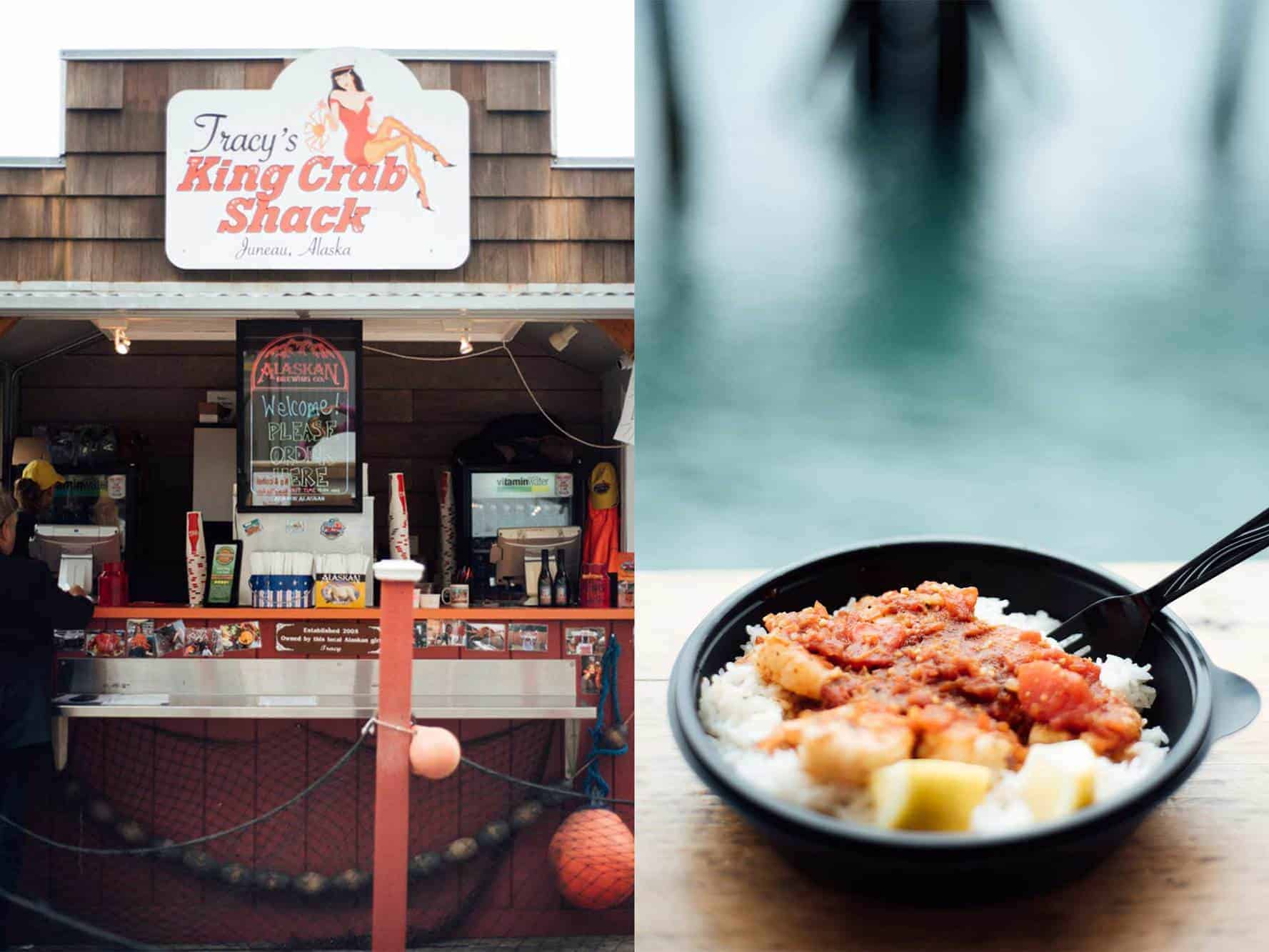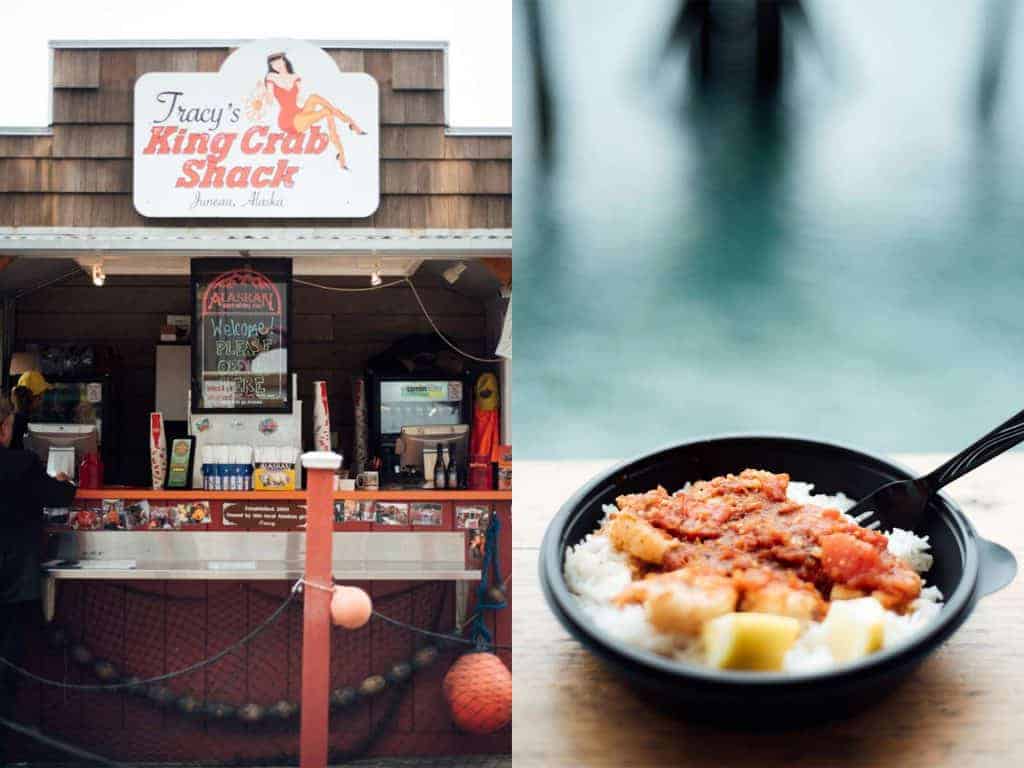 Day 2
Savor some roasted butternut squash soup, finished with olive oil after a day spent bushwhacking across islands in the strait. Relax on the stern deck with glasses of red as the sun goes down. Keep an eye out for orcas cruising past.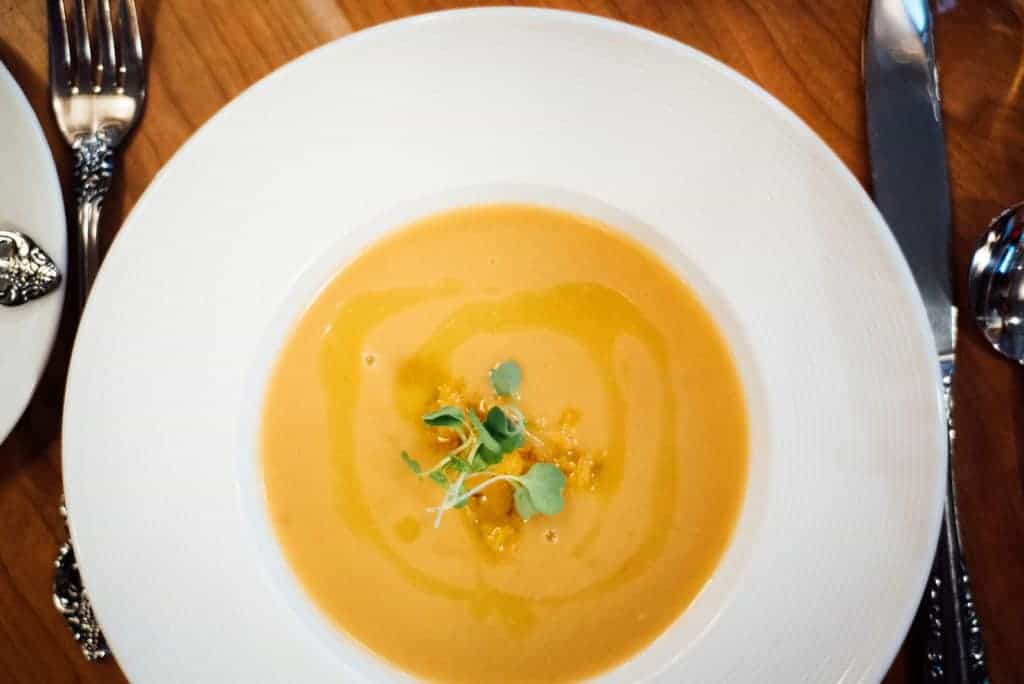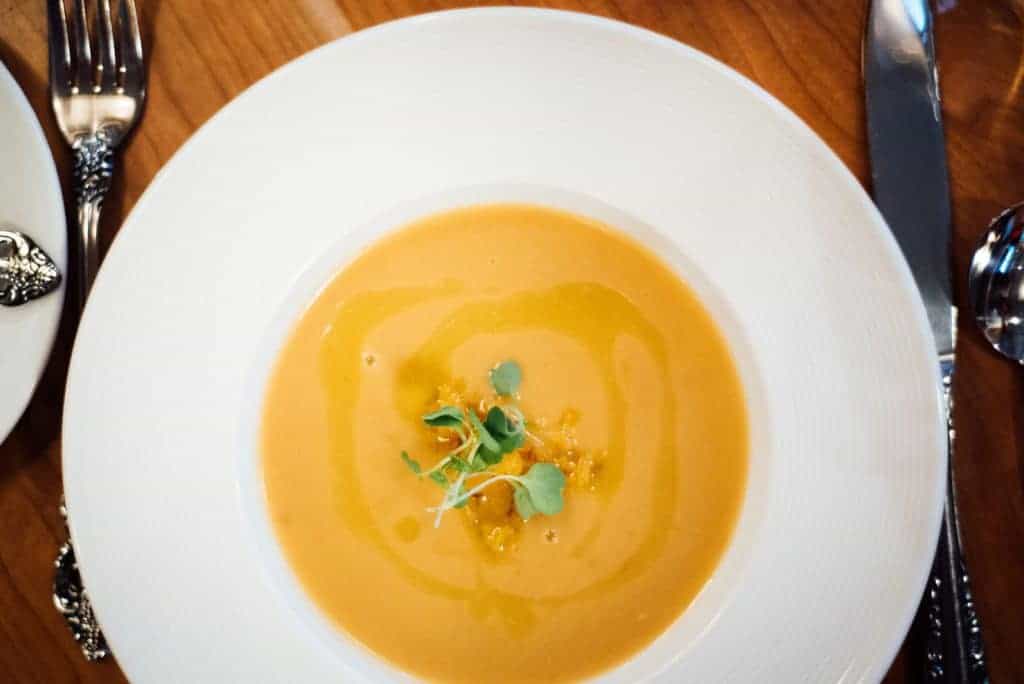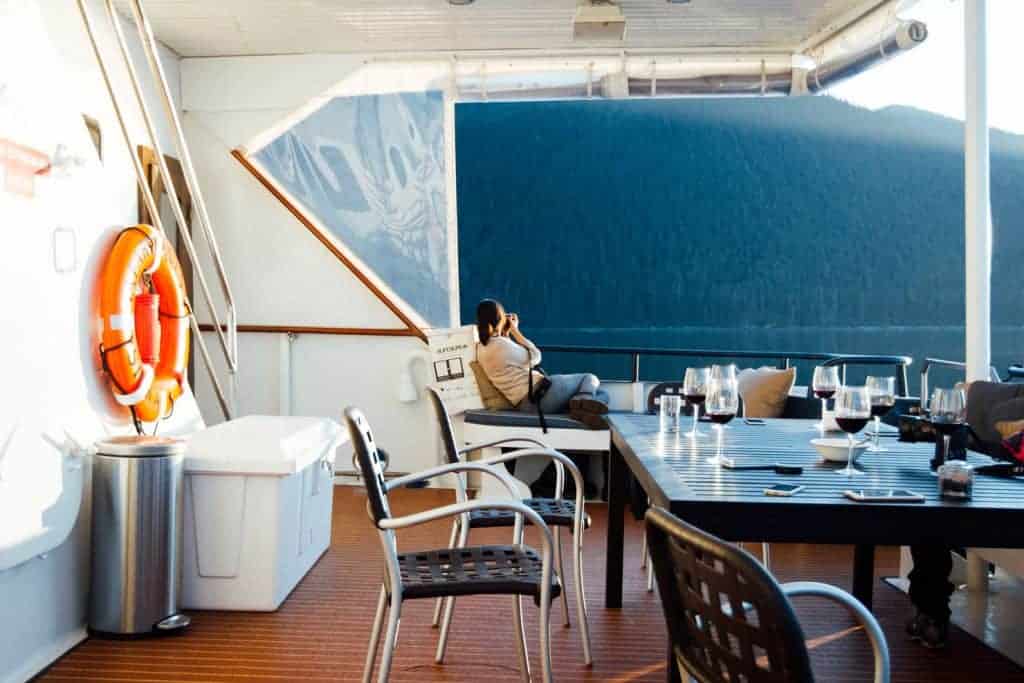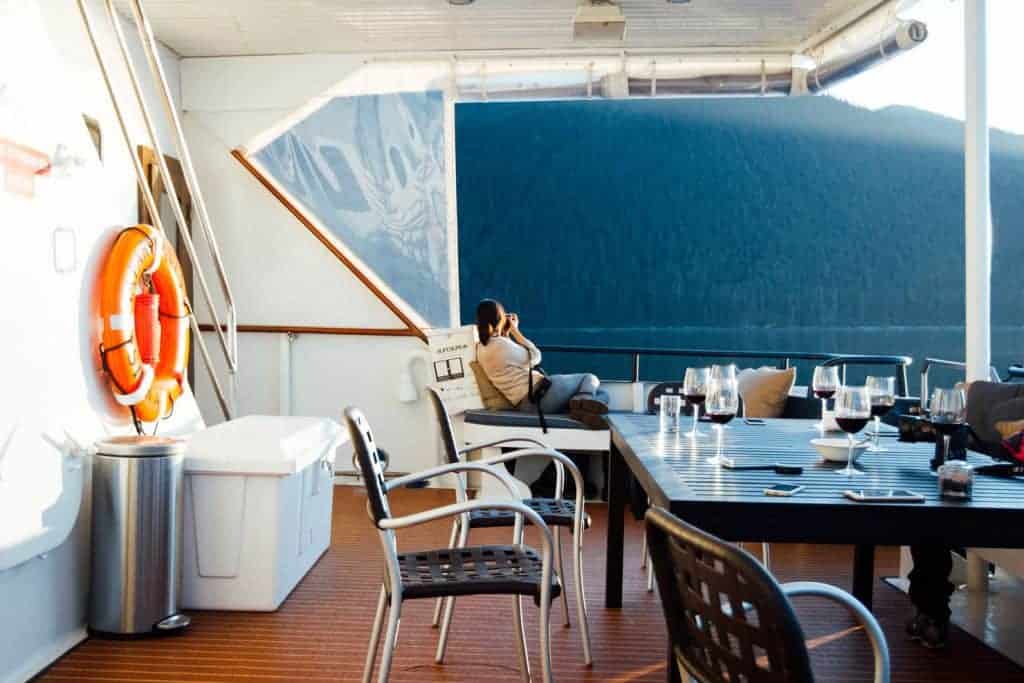 Day 3
Warm up with a rum punch after exploring the intertidal zone and muskegs in an inlet off the outer coast. Sip while watching for sea otters through binoculars and plotting your course through the ABC islands. Definitely go back for seconds.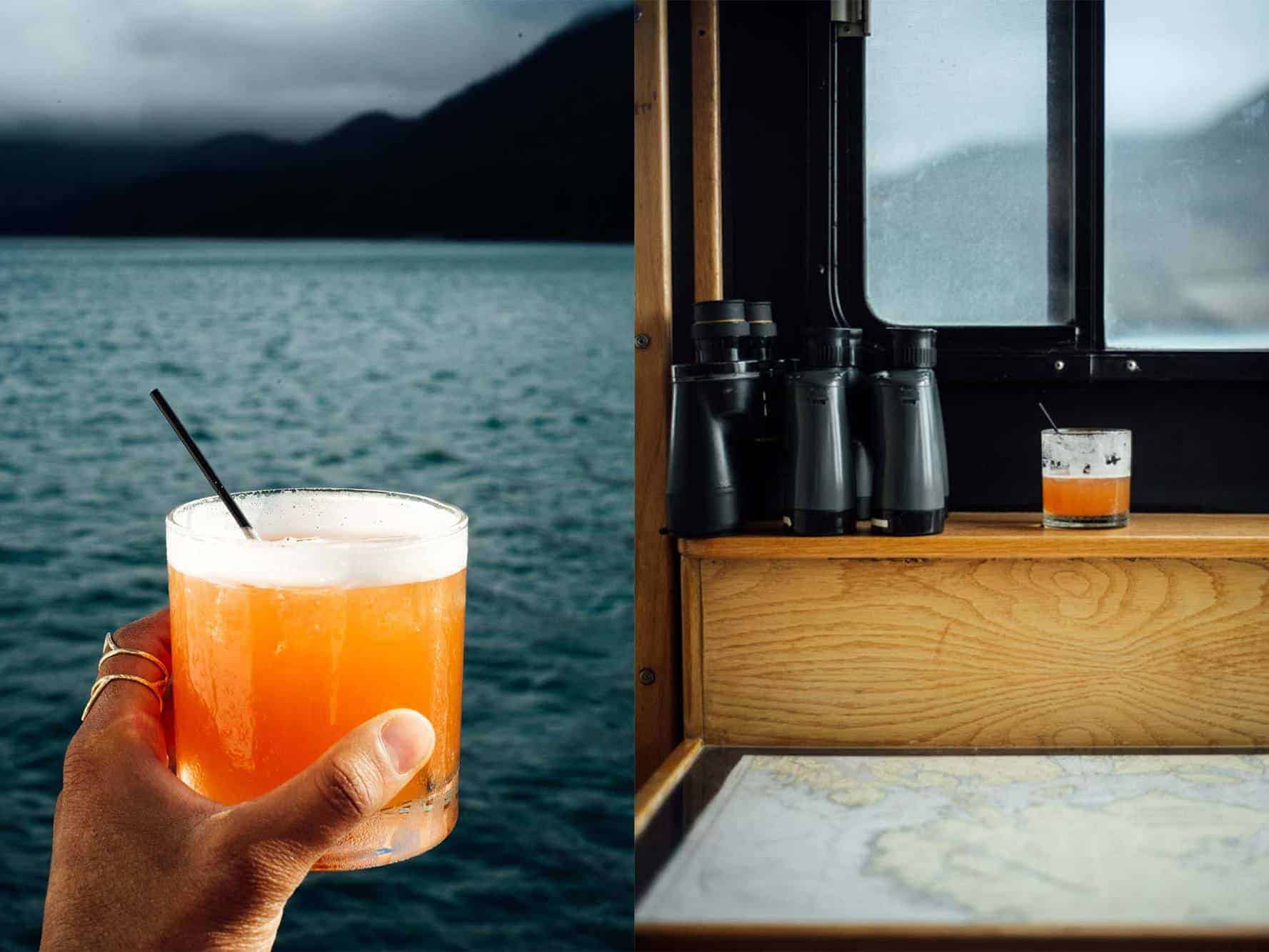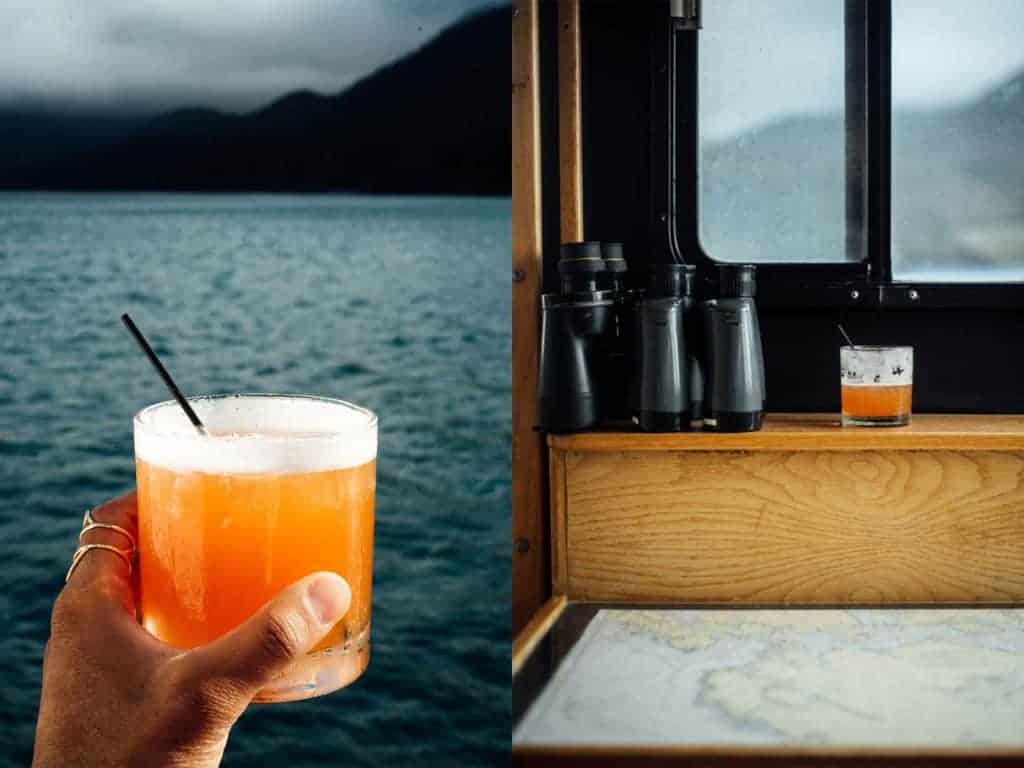 Day 4
End the day with seared scallops, roasted carrots, white beans, shaved fennel, and gastrique. Jump up during the middle of dinner when a coastal brown bear is spotted weaving along the shores of the turquoise bay where you're anchored.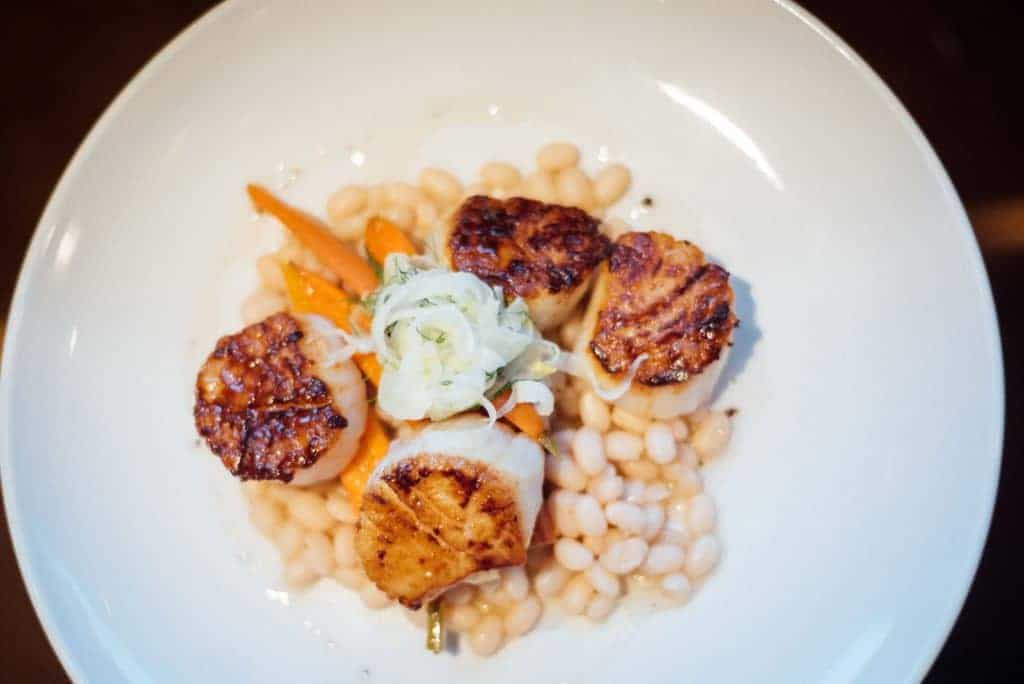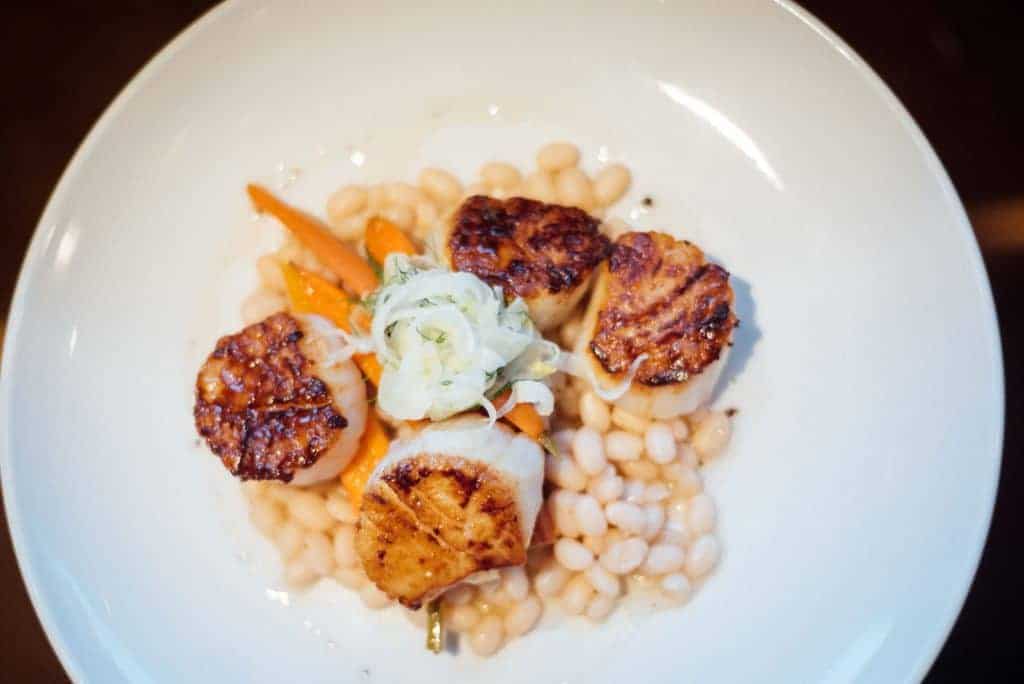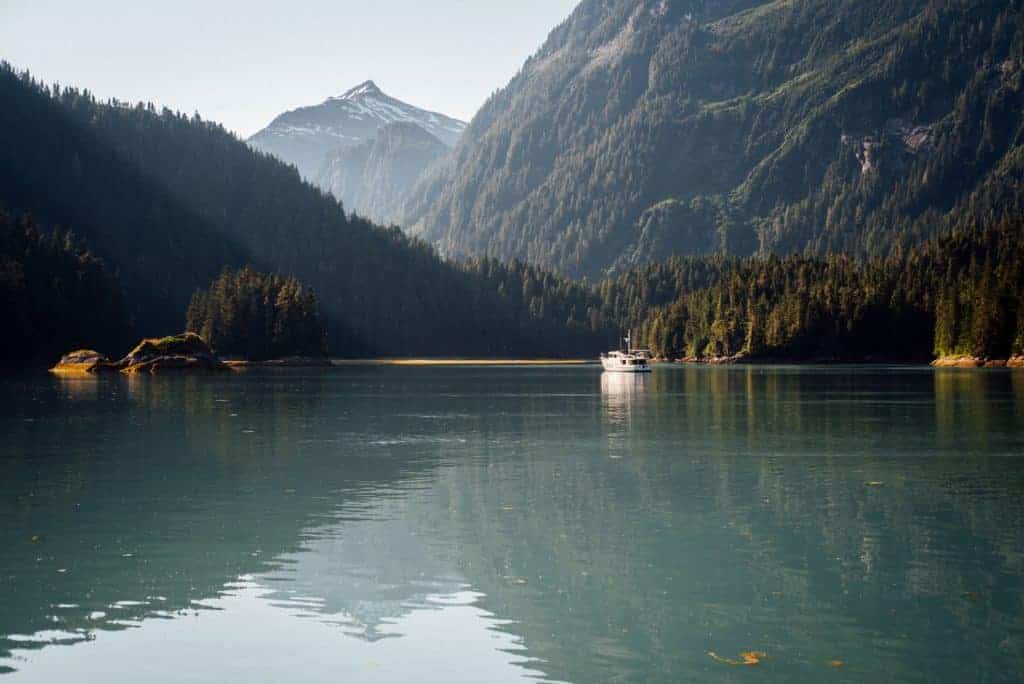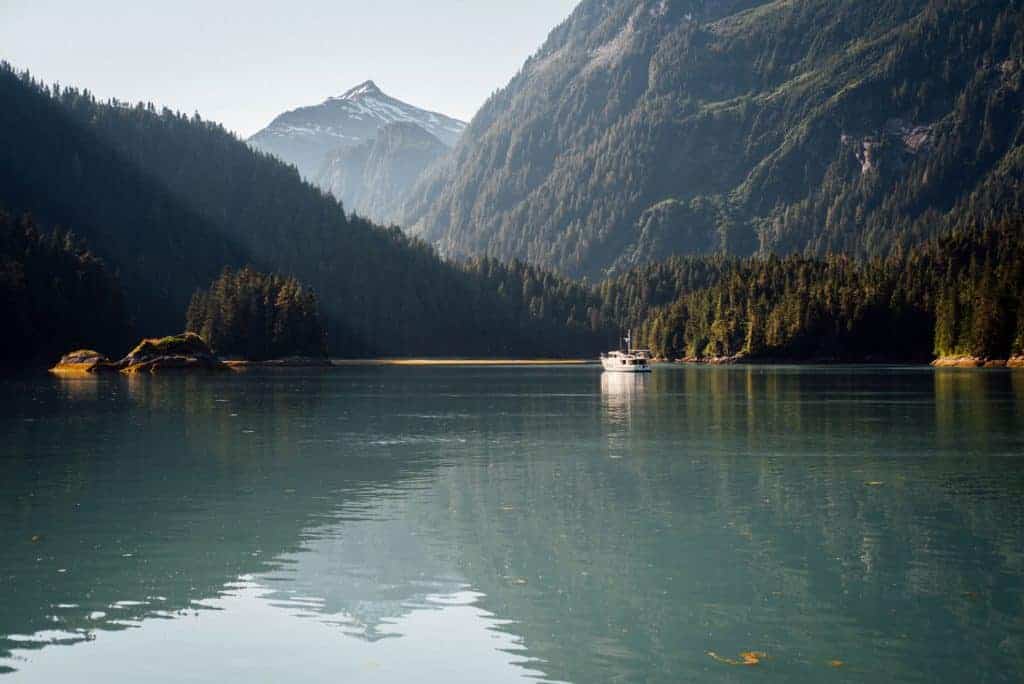 Day 5
Visit a salmon hatchery during the crisp morning and kayak on clear bay waters in the afternoon. Return to the yacht for an expertly prepared and local delicacy — cured salmon roe.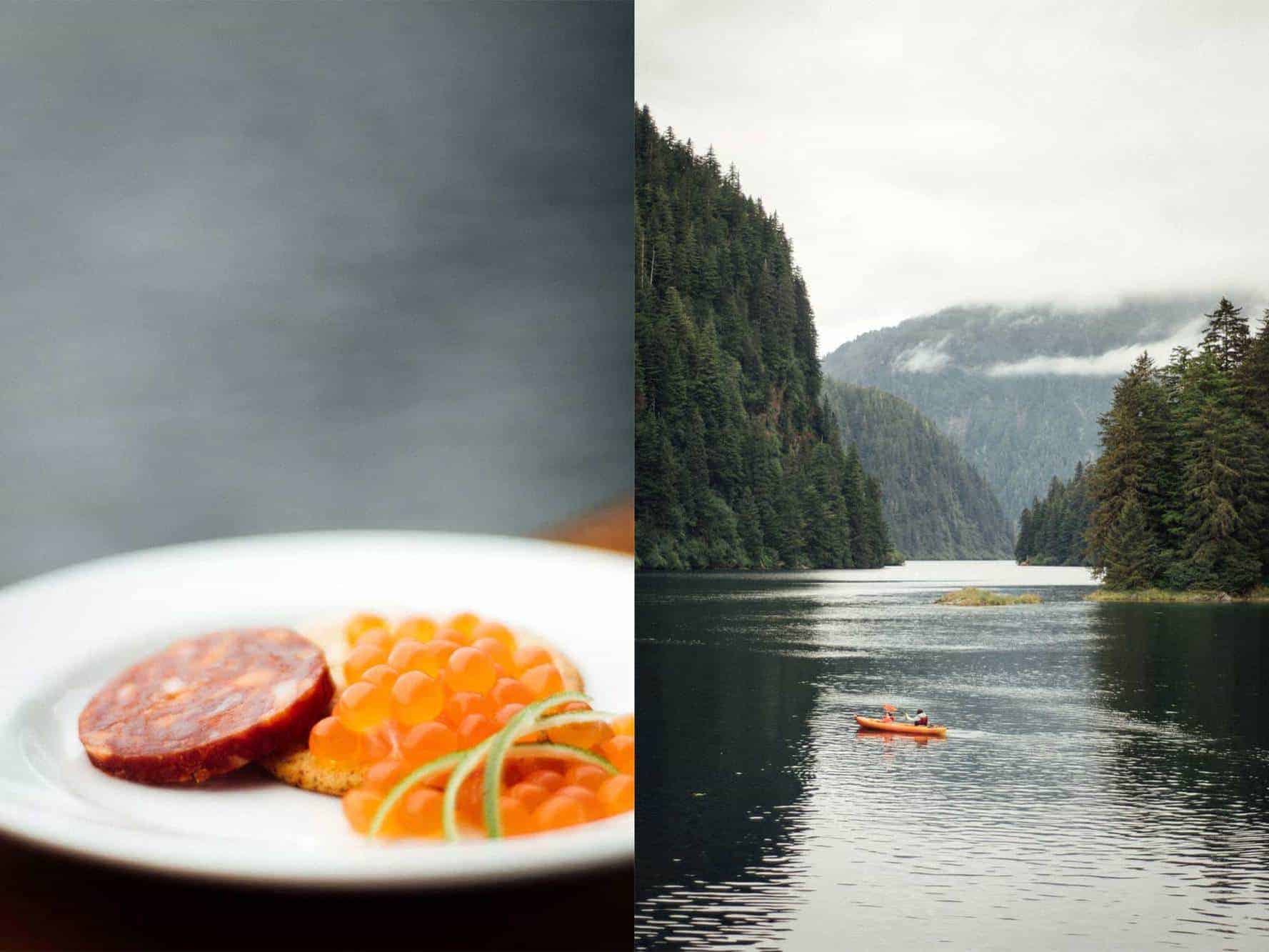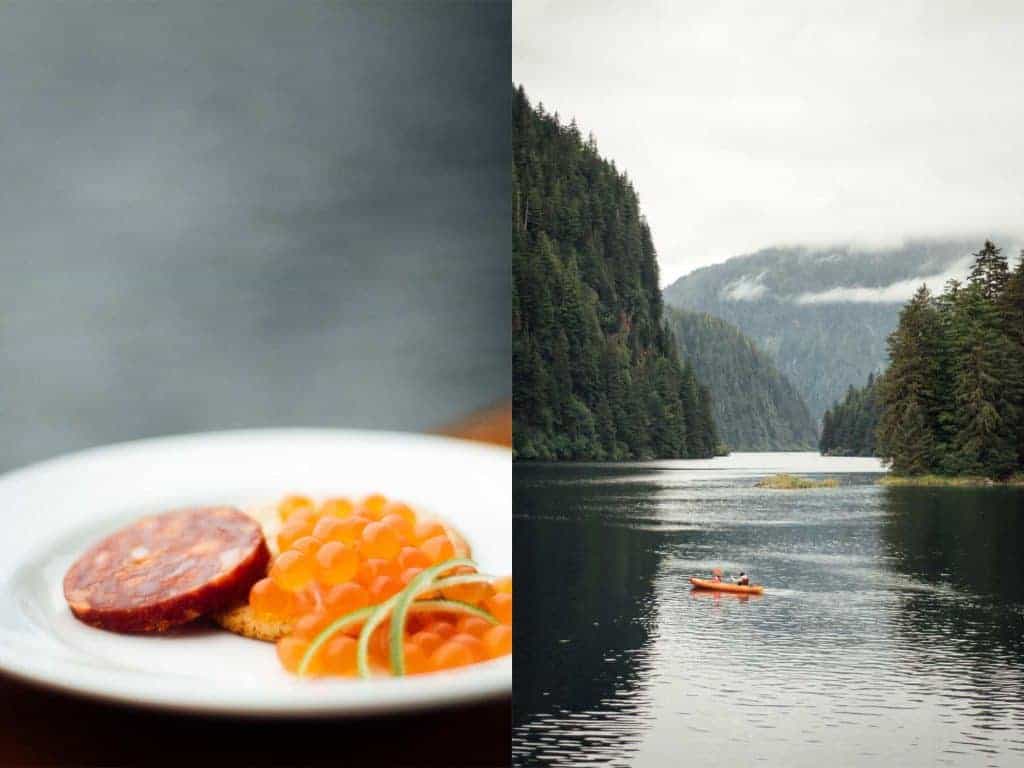 Day 6
Put everything on pause when 50+ whales surround the yacht. Cut the engines and drink a blackcurrant margarita. Tequila in the belly is a warming comfort when the icebergs start to float by and the fog sets in.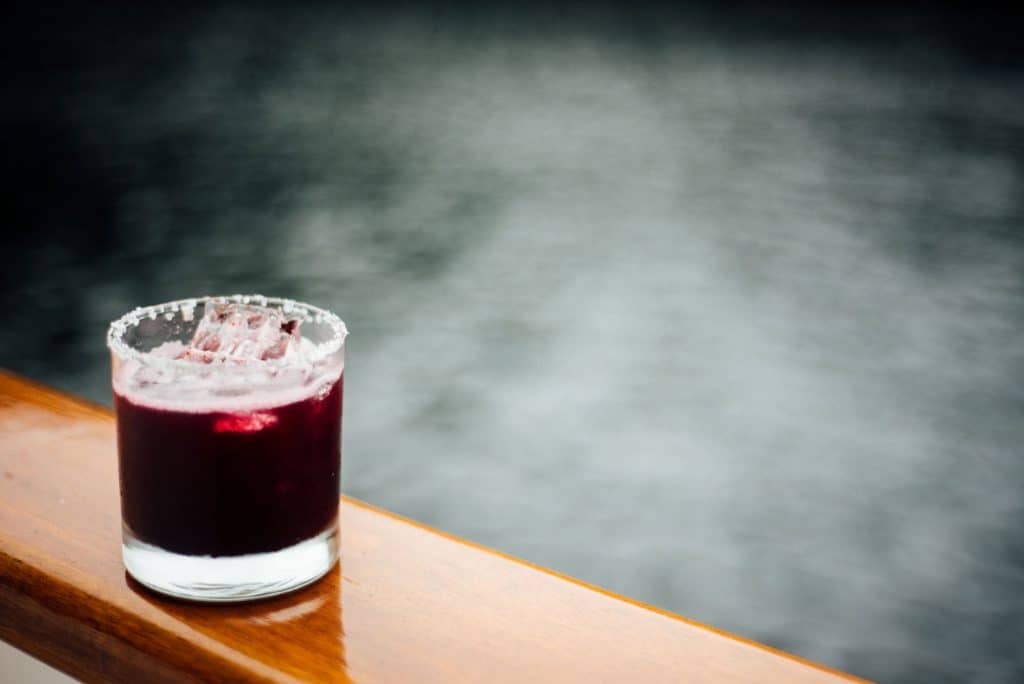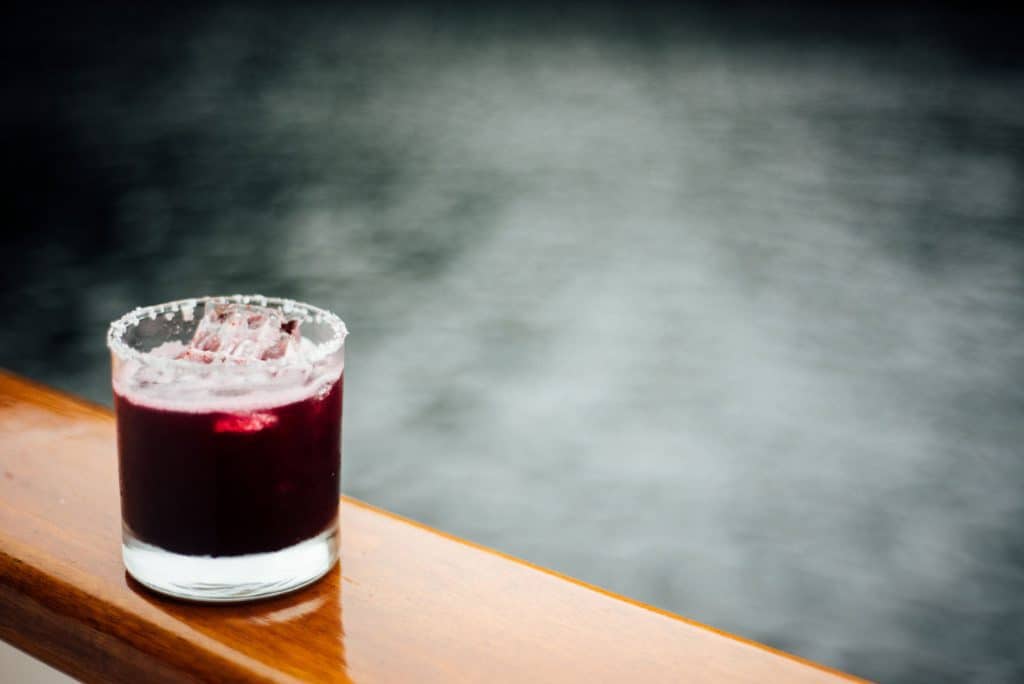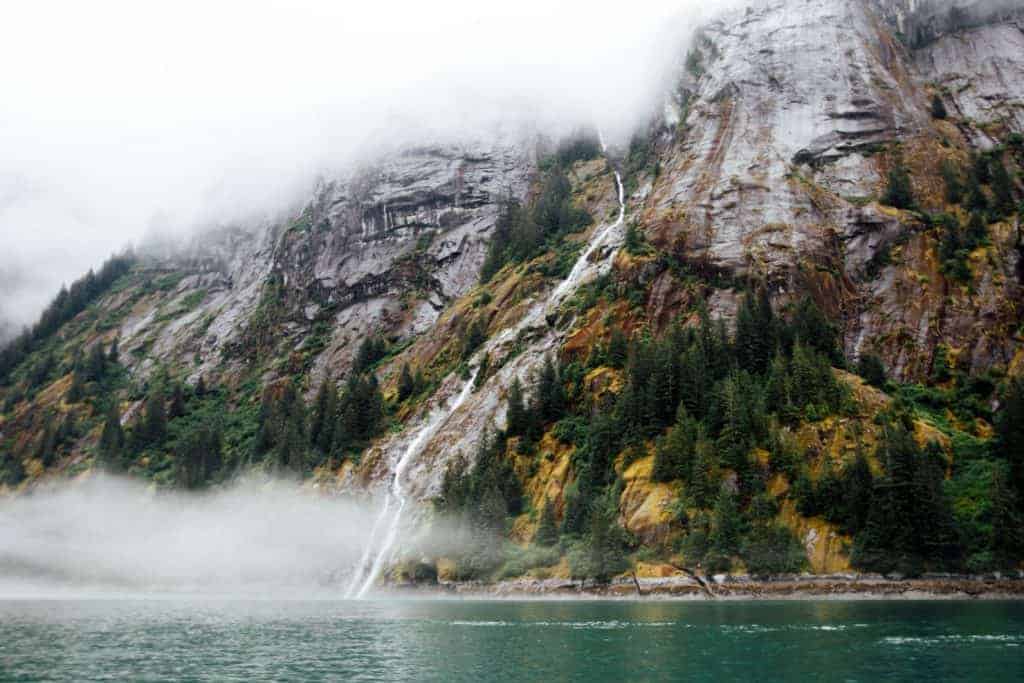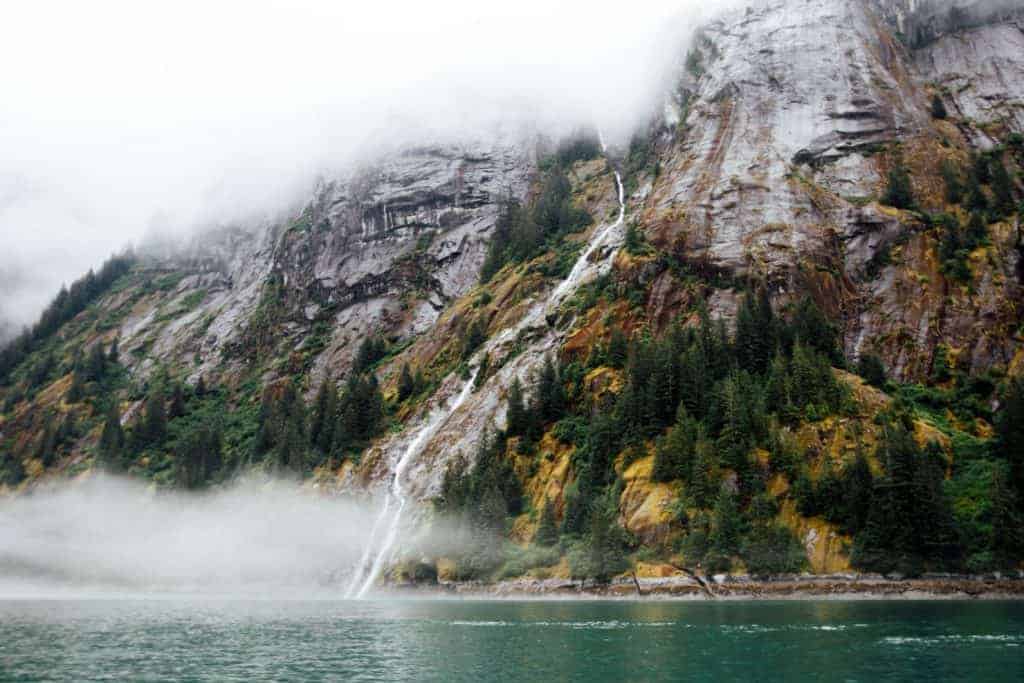 Day 7
Kayak through ice to see a glacier, feel the rippling waves of calving ice, and drink hot chocolate delivered in a thermos. Peppermint schnapps optional. Scratch that, mandatory. As our floating Alaska feast draws to a close, conclude on a sweet and chilly note — coconut milk ice cream with a hard, chocolate shell and bourbon glazed pineapple.