A Gastronomic Delight: Explore Piedmont's Food and Wine Treasures
While travelers tend to gravitate to popular Italian destinations such as Rome, Florence, and Venice, a wine and food paradise is waiting to be discovered in the vineyard-clad hills of Piedmont. Known for its rich history and culture, world-class wines, diverse culinary traditions, and artisan foods, Piedmont— or Piemonte in Italian— is a dream destination for wine and food lovers.
Birthplace of the Slow Food Movement

As the home of the Slow Food movement, Piedmont takes its gastronomy seriously. Founded in the 1980s by activist and journalist Carlo Petrini as the first McDonald's franchise was established in Italy, the movement rallied against what Petrini described as the "culturally homogenizing nature" of fast food. Although McDonald's remained, the protests sparked an ongoing conversation about preserving local Italian culinary heritage and promoting awareness about the impact of our food choices. Thus, the international Slow Food movement was born with headquarters in the Piedmont town of Bra.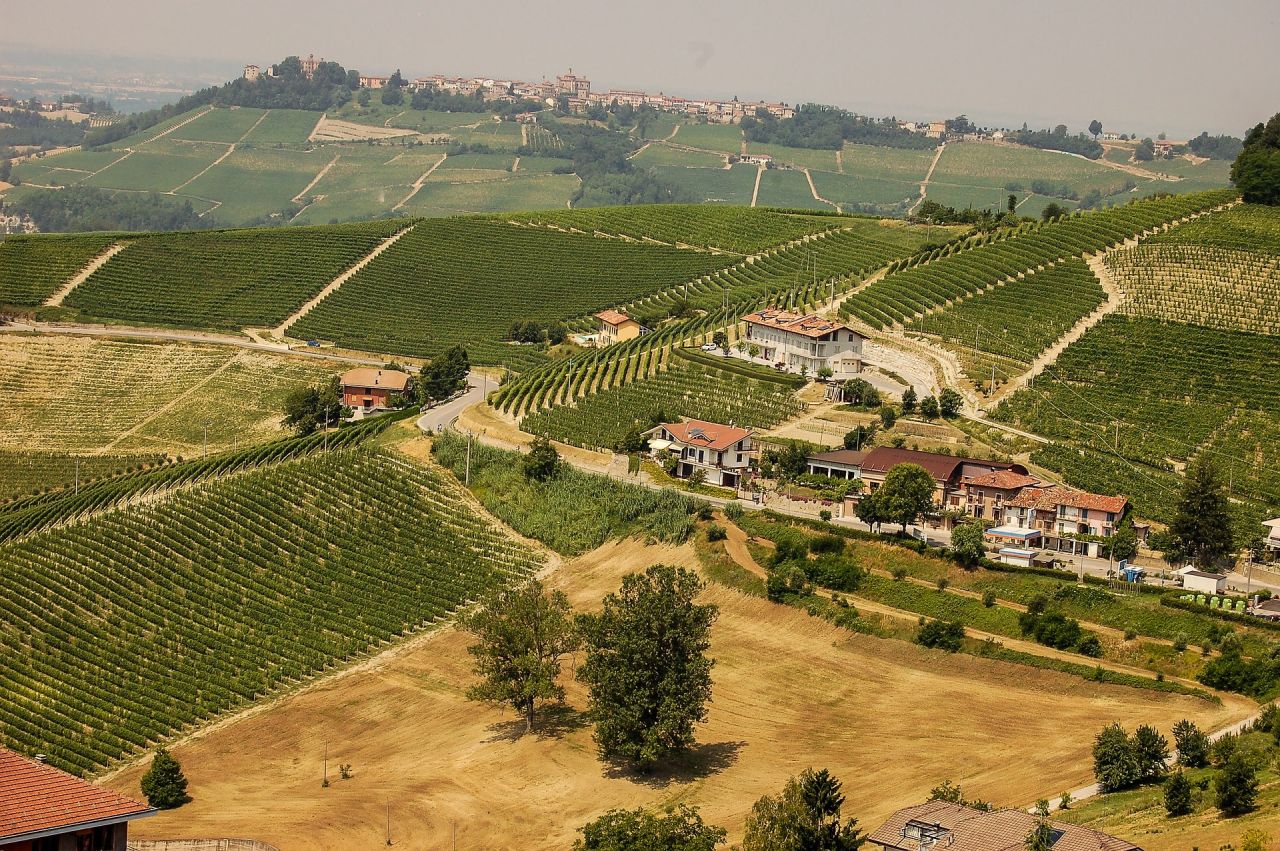 Wines and Foods of Piedmont
Situated in northwest Italy at the foot of the western Alps, Piedmont is brimming with artisan food producers and world-class wines. The conditions produced by the unique geographical location, tucked between mountains on three sides and the Ligurian Sea to the south, have contributed to high-quality wines in a range of styles. A few of the best-known and most celebrated include Barolo, Barbaresco, and Barbera. For a fuller discussion of Barolo, check out our feature on this rich and complex Italian red wine produced from the Nebbiolo grape.
Some of the essential foods of Piedmont— just to name a few— include a variety of cheeses such as Castelmongo, Montebore, and Robiola di Roccaverano, premium hazelnuts (see our feature on Gianduja), tender and flavorful Piedmontese beef, and the prized white truffles from Alba.
Winemakers and producers enjoy sharing their passion for what they are doing. They welcome visitors to the region, providing the opportunity to learn firsthand about the local traditions and time-honored methods. The beautiful landscapes, regional wine and food production and pairing experiences, and warm atmosphere make this a prime destination for wine and food enthusiasts and culture lovers.

Sampling of Piedmont Dishes
The cuisine of Piedmont is known for its use of local, seasonal, and often simple ingredients to create complex, flavorful dishes. Three exceptional local dishes that offer a glimpse into the diverse culinary heritage of the region are Bagna Cauda, Agnolotti del Plin, and Vitello Tonnato. 
Bagna Cauda: The Warm Embrace of Piedmont
Bagna Cauda (pronounced BAHN-yah KOW-dah), which translates to "hot bath," is a heartwarming dish that epitomizes the essence of Piedmontese cuisine. This savory concoction consists of a sauce made from anchovies, garlic, olive oil, and butter, gently heated until it becomes a fragrant, velvety bath for a variety of fresh, raw vegetables. 
The dish reflects the region's agrarian roots, with ingredients readily available from the surrounding hills and vineyards. As diners dip vegetables like artichokes, peppers, and more into the flavorful sauce, the rich flavors of the anchovies and garlic meld with the freshness of the vegetables. The ritual of Bagna Cauda often takes place during the autumn and winter months when gatherings of family and friends come together to share in this celebration of conviviality and warmth— a culinary embrace in the heart of Piedmont.
To sample this dish at home, give this recipe a try.
Agnolotti del Plin: Petite Pleasures of Pasta
This pasta dish showcases the Piedmontese love affair with handcrafted culinary delights. The small, plump pockets of pasta are meticulously filled with a mixture of meats, often including roast veal or rabbit, and combined with spinach, herbs, and grated Parmigiano-Reggiano cheese. The name "plin" refers to the distinctive pinch or "pinch" used to seal each pocket, creating a deliciously satisfying mouthful.
These delightful pouches are typically paired with a simple butter and sage sauce or a rich meat sauce, allowing the flavors of the filling to shine through. Often served for special occasions, Agnolotti del Plin encapsulates the region's dedication to craftsmanship and the use of fresh, locally sourced ingredients.
Create this dish at home with this recipe.
Vitello Tonnato: A Symphony of Flavors
This classic dish features thinly sliced, tender veal served cold and covered in a creamy sauce made from canned tuna, capers, anchovies, mayonnaise, lemon, and olive oil. The mix of tastes and textures strikes a perfect balance between the delicate, mild flavor of the veal and the bold, umami-rich elements of the sauce. While this cold antipasto is popular to serve on Christmas, the cool slices of veal also provide a satisfying choice during warm summer months.
Give this recipe for Vitello Tonnato a try. 
All three dishes capture the essence of the region's cuisine: a celebration of quality ingredients, craftsmanship, and the joy of sharing food with loved ones. Whether you're dipping into a communal pot of Bagna Cauda, savoring Agnolotti del Plin, or enjoying the exquisite flavors and textures of Vitello Tonnato, you're experiencing the culinary treasures of Piedmont, where every bite tells a story of tradition and place. For an authentic taste of these dishes, consider a journey to the fertile region of Piedmont that is beckoning to be explored.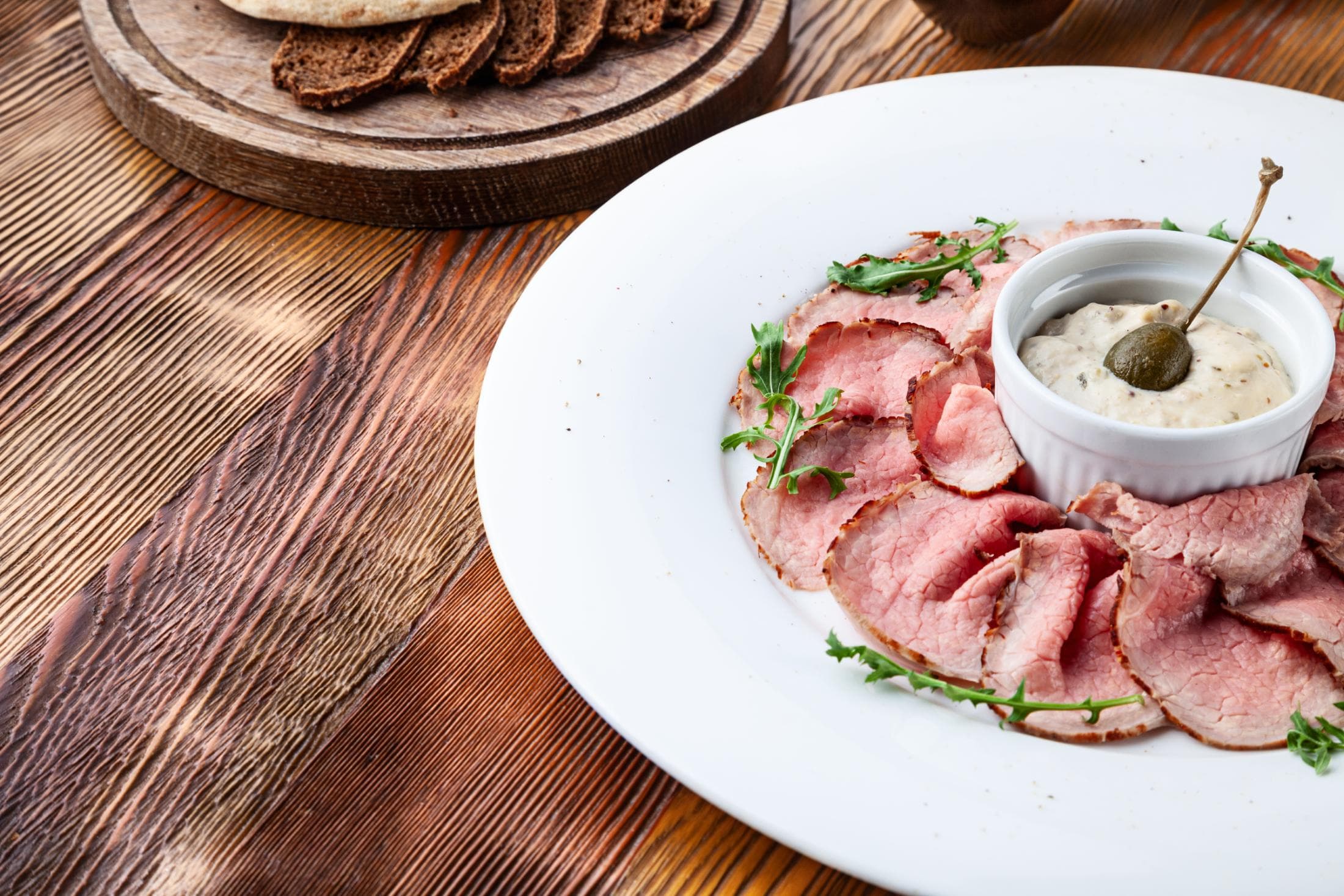 For food and wine lovers contemplating where to travel next, don't overlook the incredible Piedmont region, where you can savor the art of slow food and the joy of meeting artisan producers and experiencing exceptional wines paired with a cuisine deeply rooted in tradition.