Seasonal Sips: Winemakers Share Their Top Picks for Holiday Wine
How do you like to celebrate the holiday season? If you're like us, it's all about savoring delicious food and wine with family and friends. This year, to assist you in planning the perfect holiday feast, we're sharing some holiday wine picks (and recipes) from a handful of esteemed wineries and winemakers. Read on to discover what these winemakers will be serving this holiday season, and add some of their picks to your own holiday menu.
Specializing in Rhone Valley-inspired varietals like Syrah, Grenache, and Mourvedre, it's no surprise that Kevin White Winery founders and owners Kevin and Stefanie White named their 2016 Kevin White Winery La Fraternite among their top picks for holiday wine. A Southern Rhone-inspired blend of Grenache, Mourvedre, and Syrah, Kevin and Stefanie said this wine pairs perfectly with their Christmas dinner of roast turkey and seasonal winter vegetables. In addition, they also will be opening some of their favorite small-batch French wines. Domaine Saint Damien (Gigondas) and Domaine Jean Royer (Chateaneuf-du-Pape) are two of their house favorites. For the New Year, the Whites are looking forward to pairing their traditional prime rib feast with their 2015 Heritage DuBrul Vineyard, a Bordeaux-inspired blend of Merlot and Cabernet Sauvignon.
Leah McNally of California-based Stag's Leap Wine Cellars said she always looks forward to serving a special wine for her family's holiday dinner. "One of my favorites is our 2015 Stag's Leap Wine Cellars S.L.V Cabernet Sauvignon," she said. "The complexity holds up well to a meal with bold flavors and rich sauces, such as a standing rib roast, rack of lamb, or roast duck." McNally recommends young vintages such as this one to be decanted 30 to 45 minutes before serving to mimic the aging process. "You will enjoy the powerful layers of flavor aging provides, even if you don't have the patience to cellar a wine for 10 to 15 years or more," she added. Also on McNally's holiday dinner menu is this recipe for Layered Grapes and Bread with Chevre and Balsamic. "A dressing made from layers of bread, grapes in balsamic, Chevre, and caramelized onions in Port has become a family favorite," McNally said. "It's probably the single most complicated thing I make for the holiday dinner. There's a lot of flavor, and the leftovers are divine."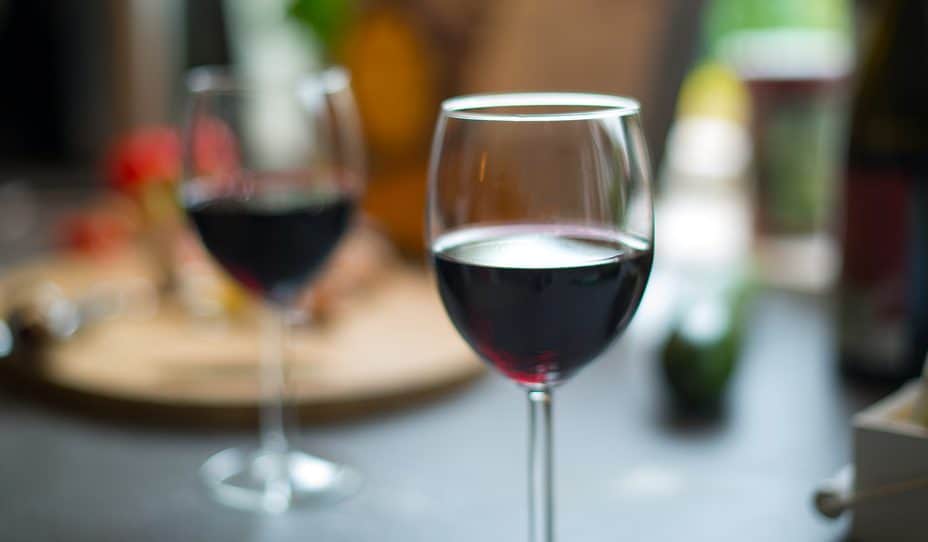 For David Volmut of Wind Rose Cellars, whose favorite holiday tradition is opening presents with his family on Christmas Eve, the wine he's most looking forward to serving this holiday season is one that's earned a number of accolades — Wind Rose Cellars' 2013 Primitivo. The winner of several awards, Volmut said the wine, which is delicious on its own, pairs nicely with several different types of foo,  from ham, to beef, to poultry. "On the nose, the wine has aromas of garden herbs, tobacco, and mulberry, with red fruit flavors of blackberry and fig," Volmut said. "This wine has a finish with hints of cocoa and raspberry, with a splash of espresso."
Col Solare winemaker Darel Allwine said the centerpiece of his family's Christmas feast this year will be a smoked prime rib paired with the 2007 Col Solare. "The 2007 was a classic vintage in Washington, and the wine is showing great balance, concentration, and rich structure, pairing perfectly with the prime rib," he said. However, while Allwine looks forward to Christmas dinner, it's Christmas Eve he most looks forward to. "Our favorite tradition is having all the kids and grandkids home for Christmas Eve to open one gift each, saving the other gifts for Christmas morning."
Elizabeth Schultz, Chateau Ste. Michelle's guest services manager of luxury brands and imports, will also be serving Col Solare at her family's Christmas dinner. "We will pour Col Solare's 2009 Component Collection Cabernet Sauvignon," Schultz said, noting that it pairs perfectly with a coffee- and spice-rubbed rack of lamb.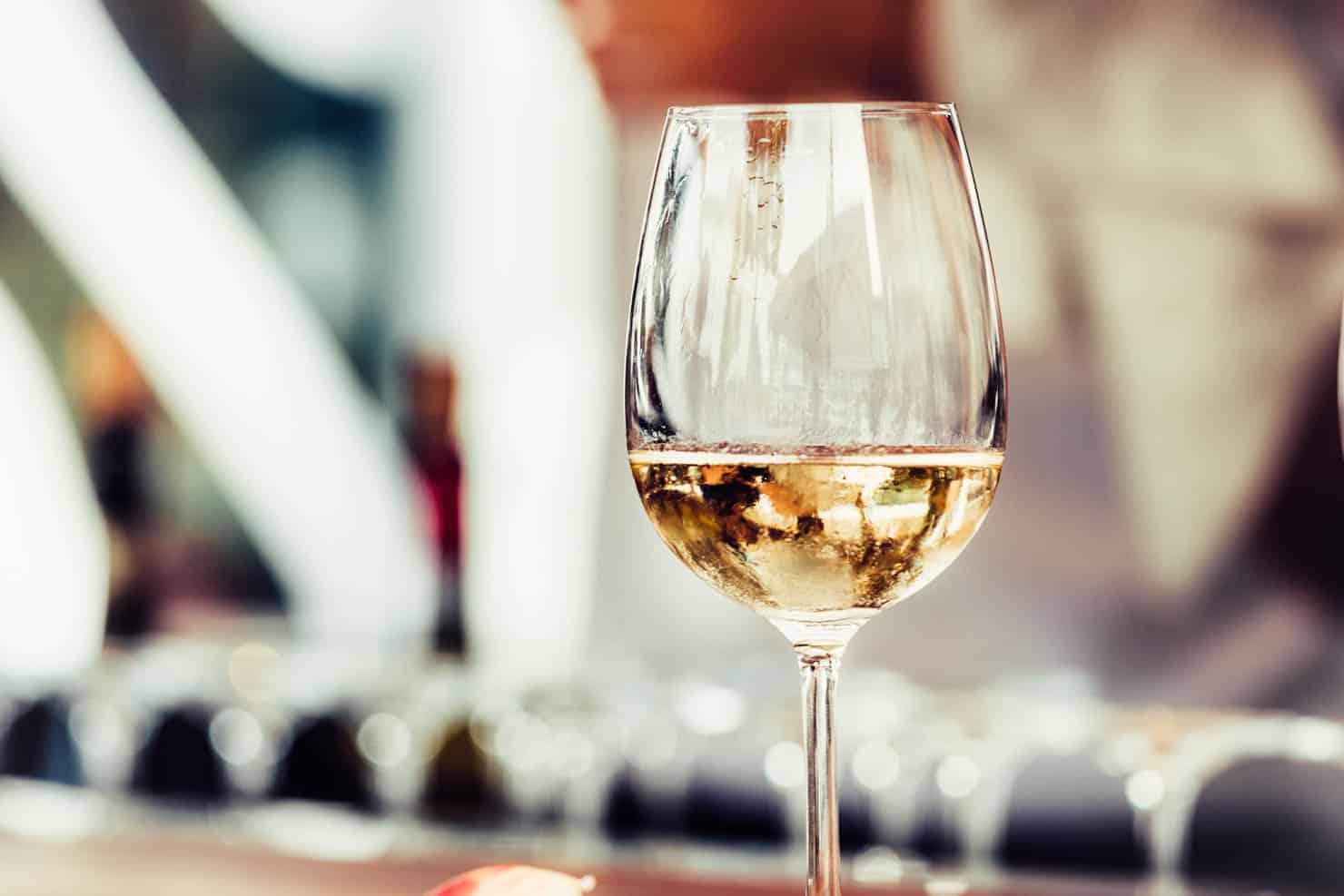 Founder and winemaker for Woodinville-based Warr-King Wines, Lisa Warr-King Packer is pulling out all the stops for Christmas. This year, her family's beef wellington feast will be paired with Warr-King Wines' 2016 Descendant, a Washington Bordeaux blend with hints of cherry, plum, and black currant; and the 2015 Cabernet, a full-bodied stunner with just the right tannin, fruit, and acid balance. If you're feeling ambitious this holiday season and want to wow your dinner guests like Warr-King Packer, prepare her recipe for beef wellington (see below) paired alongside her top picks for holiday wine.
Beef Wellington
Ingredients:
2-pound center-cut beef tenderloin, tied by your butcher
Kosher salt
Freshly ground black pepper
3 tablespoons extra-virgin olive oil
2 tablespoons Dijon mustard
1½ tablespoons prepared horseradish, drained
1 pound button mushrooms
4 tablespoons unsalted butter
1 shallot, minced
2 tablespoons heavy cream
2 tablespoons dried breadcrumbs
2 tablespoons finely chopped fresh Italian parsley
1 large egg
All-purpose flour, for dusting
1 sheet frozen puff pastry (from a 17.3-ounce package), thawed in the refrigerator
Flaky sea salt, for sprinkling
Directions:
Sprinkle the tenderloin generously on all sides with salt and pepper. Heat 2 tablespoons of the oil in a large skillet over high heat. Sear the beef on all sides, 8 to 10 minutes. Transfer to a baking sheet and let the beef cool completely, about 20 minutes.
Once the beef is cool to the touch, snip off the butcher's twine and discard. Combine the Dijon and horseradish in a small bowl and spread all over the beef. Place in the refrigerator to chill for 1 hour. Meanwhile, add half of the mushrooms to a food processor and pulse until they are very finely chopped. Transfer to a bowl and repeat with the remaining mushrooms.
Melt the butter and remaining 1 tablespoon oil in a large skillet over medium-high heat. Add the shallot and cook until softened, about 4 minutes. Add the mushrooms and cook until they release all their moisture and then dry, about 10 minutes. Add the cream and simmer until thick, about 2 minutes. Turn off the heat and stir in the breadcrumbs and parsley. Transfer the mushrooms to a small bowl, cool completely, then chill in the refrigerator for at least 1 hour. The mushrooms should now look like a paste. Preheat the oven to 400 degrees fahrenheit.
Line a baking sheet with parchment paper. Crack the egg into a small bowl and beat until smooth.Dust the work area lightly with flour.
Roll out the puff pastry so it's 4 inches longer and 6 to 7 inches wider than the tenderloin. Brush a 3-inch border on the pastry with the beaten egg. Spread and pat half of the mushroom mixture all over the top and sides of the beef.
Lay the beef, mushroom side down, in the center of the pastry and pat the remaining mushrooms onto the exposed side. Fold the two ends of the pastry.
Coat the beef tenderloin with the finely chopped and sautéed mushrooms before wrapping the meat in puff pastry.
Place the beef seam side down on the prepared baking sheet. Brush all over with the egg wash. Cut three slits on the top of the pastry and sprinkle lightly with flaky sea salt. Roast until a thermometer inserted into the center of the beef reads 120 degrees fahrenheit, about 40 minutes. Remove from the oven and rest for 20 minutes; the temperature will rise to 125 degrees fahrenheit, leaving you with ruby-red, medium-rare wellington. Slice the Wellington into 1-inch-thick pieces and serve.
Want more stories like this delivered straight to your inbox? Sign up for Experi's Food & Wine Travel newsletter to stay informed on the latest food and wine travel news and information, upcoming departures with Experi, and more. Sign up here.