Orcas Island: Seafood in a Pacific Northwest Paradise
Exploring the often overlooked Orcas Island in the San Juan archipelago
Before moving to Seattle, I had never heard of the San Juan Islands off the coast of Washington. Never heard of Orcas, Shaw, Lopez, the titular San Juan Island, or any of the other smaller islets making up the archipelago. Yet, at high tide, the San Juan archipelago numbers over 400 islands with almost 500 miles of shoreline.
These islands are true natural wonders with dense forests, mountains, state parks, vibrant wildlife, and amazingly rich waters perfect for catching seafood and harvesting shellfish. In hindsight, it seems shocking that these oases aren't more widely known. While they're frequently touristed, they mostly remain a secret among natives to the Pacific Northwest. Let's remedy that and learn more about the wonderful paradise that is Orcas, the largest of the San Juan Islands.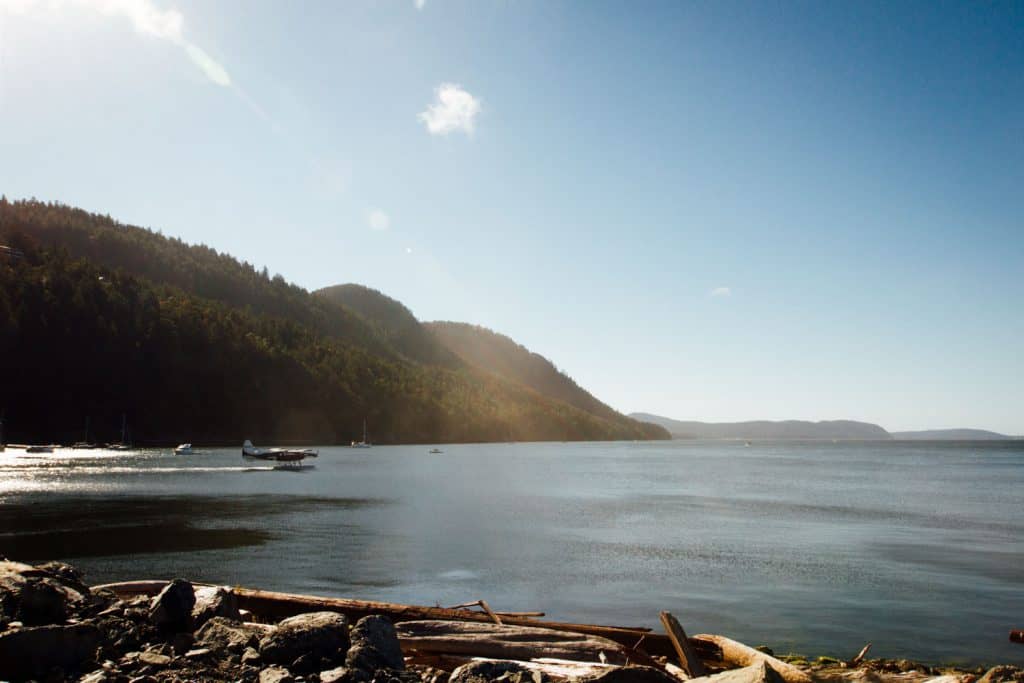 Dotting the Salish Sea
I've been lucky to visit Orcas Island three times within the past couple years, experiencing the quiet of the island towns and the community spirit. From Seattle, you can drive north to Anacortes and take an hour-long ferry ride to Orcas Village. However, the quickest and most scenic way to reach Orcas is by seaplane.
You lift off from tranquil Lake Union in the center of Seattle, and fly high above the downtown skyscrapers toward Puget Sound and the Salish Sea. On clear days, you may even have a good view of snowcapped Mt. Rainier to the southeast or Mt. Baker to the northeast. As you fly, you take in views of the far off Cascade Mountains and Olympic Mountains to the east and west. And below, blue waves of the Salish Sea. When you grow nearer to the San Juan archipelago, you see 400 islands sprinkling the sea. Of those many hundreds, 128 islands have been named, with many sounding like they've come from Stevenson's Treasure Island, like Deadman, Rum, and Skull Island. The largest island by far is horseshoe-shaped Orcas, with nearly 60 square miles of land. As your seaplane begins to descend, you take in Turtleback Mountain and Mt. Constitution rising high at opposite ends of the island. You touch down, step onto the dock, and take in the hushed sounds of Orcas for the first time.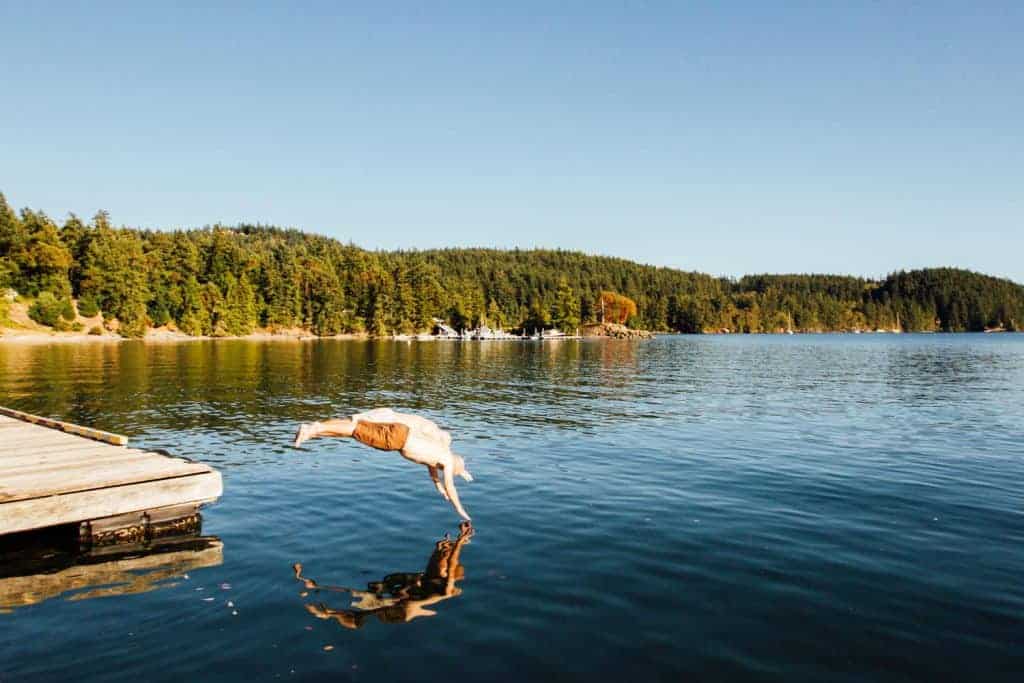 With fewer than 6,000 people living on the island's 60 square miles, the majority of Orcas is devoted to pristine forests and shoreline contoured by curving madrona trees. Natural wonders of the island are unparalleled. Moran State Park is home to Mt. Constitution, the highest point on the island at 2,409 feet. You can either hike up or drive to the top of the mountain, and climb the few stairs of the stone observation tower to take in panoramic views. Mountain lakes are perfect for swimming or kayaking, bays good for boating, hundreds of hiking paths ideal for exploring the variety of environments on Orcas, from wetlands to evergreen forests.
It would be a mistake to leave out Orcas Island's abundant wildlife and marine life, including plumes of moon jellyfish, soaring bald eagles, sea lions, and evasive orca whales. The sea, its animals, and its bounty is deeply tied to Orcas' history, cuisine, and culture. In fact, the impact of the sea and seafood is probably Orcas Island's most defining feature today.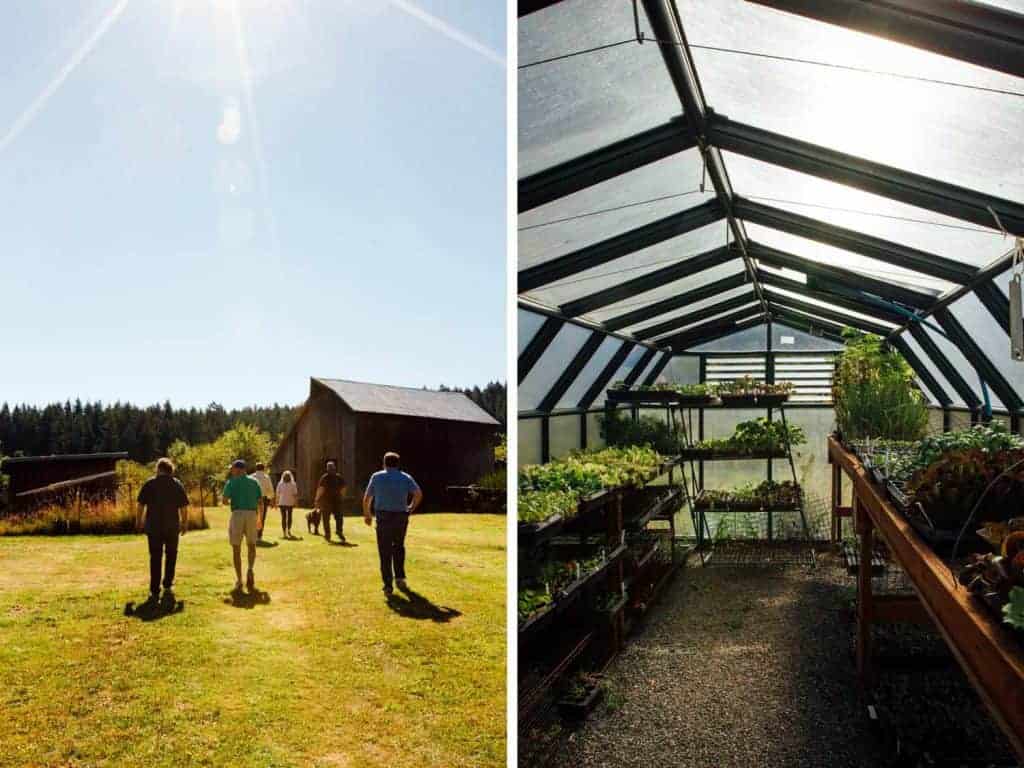 A history of Island Life
The island's name doesn't come from the Orca whale pods that swim around the island year-round. Instead, the name Orcas comes from an abbreviation of Horcasitas or Juan Vicente de Güemes Padilla Horcasitas y Aguayo, the Viceroy of Mexico who ordered an exploration of the Pacific Northwest in 1791.
However, human life on Orcas didn't begin in the late 1700s. Orcas has been inhabited by humans for thousands of years, notably by the Lummi tribe. Along with other Straits Salish Peoples, the Lummi tribe called the island home for thousands of years, living off the island's large elk and deer, as well as its plentiful salmon and shellfish.
The second group of settlers were Mexican explorers, followed by British and American trappers in the 1850s. These early American settlers developed the island's first large industry — lime kilns. Natural limestone outcrops are found throughout the island and were mined to make products like cement. This industry led to the creation of many towns and villages on Orcas Island, bringing opportunity for new settlers and their families. To feed these incoming populations, though still relatively small, some portions of the island were cleared of trees to create land suitable for agriculture.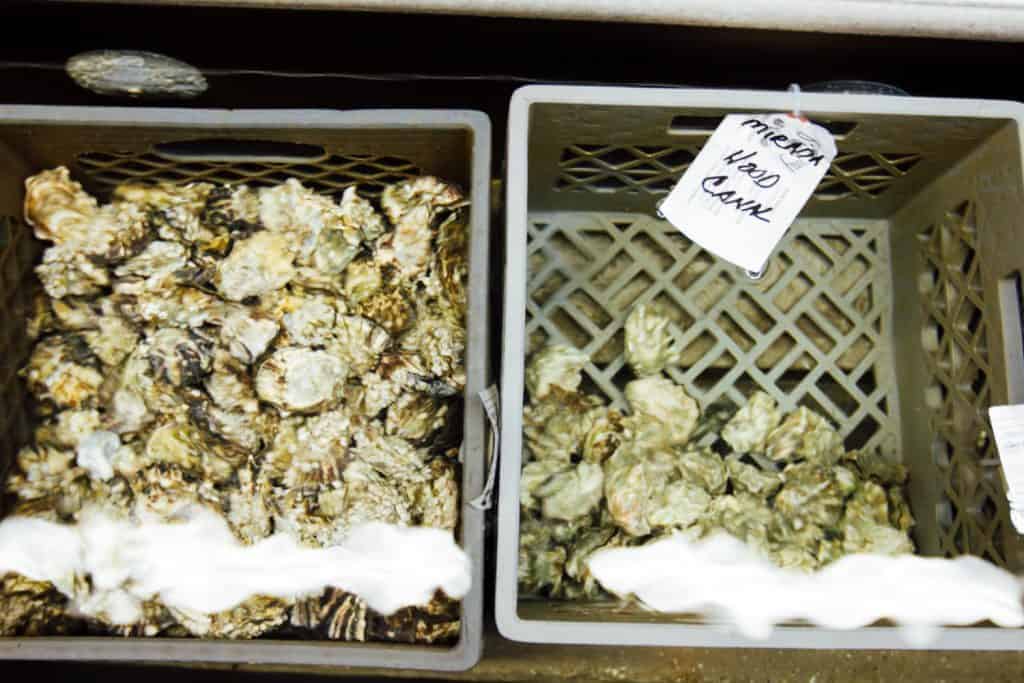 Orcas Today
Today, Eastsound is the largest and most populated town on Orcas, full of craft shops, an amazing bookstore, and seafood-heavy restaurants. Other towns and hamlets include Orcas Village, West Sound, Deer Harbor, Rosario, Olga, and Doe Bay. There are also several former settlements from Orcas' past lime kiln days, those being the towns of Ocean, Newhall, and Dolphin Bay. Much of the land that was cleared for agriculture is still used for farming on the island, and this has led to rich produce and a culture in love with farm-to-table meals and restaurants.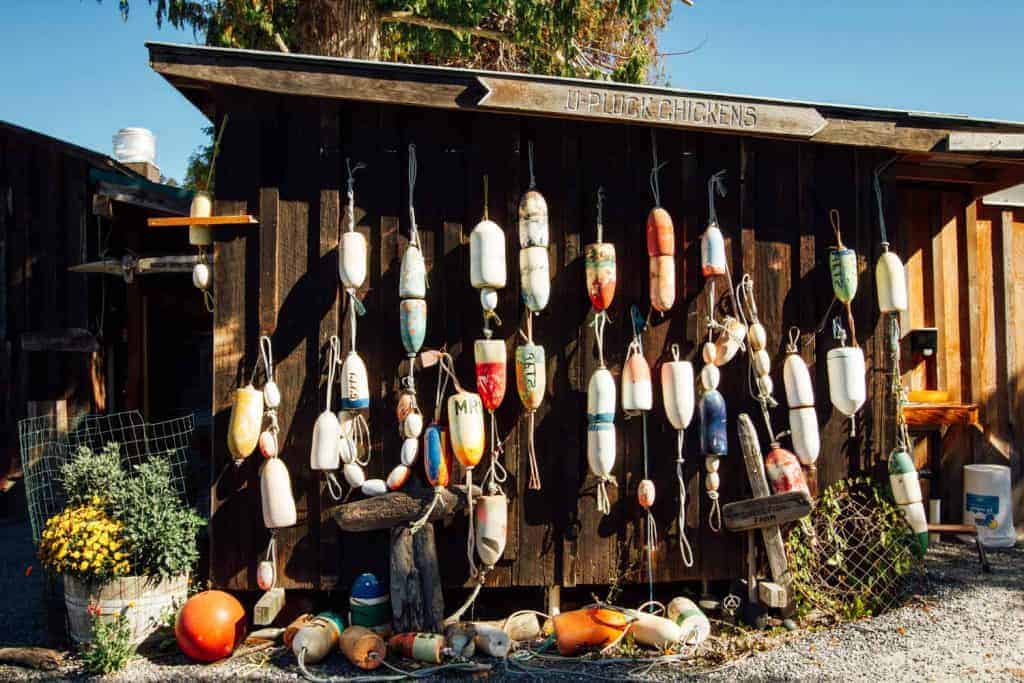 Now that the days of extensive lime mining on the island are over, it has given rise to new sustainable shellfish farming and fishing and this has become a focus of the island and a draw for visitors. Several families on the island have been harvesting shellfish, like Pacific oysters, Manila clams, and Mediterranean mussels, for decades. It's an amazing experience to sit down at one of the gourmet restaurants in Eastsound and order Pacific oysters that were harvested 100 feet down the road in Ship Bay. This is something any Pacific Northwesterner should enjoy, but it's also worth traveling the world to experience.