The cuisine of Spain is a patchwork of influences — Roman, Greek, and even Arab, Persian, and Indian. Owed in part to historical invasions and conquests, Spanish food is a true mixture of flavors. Even more so than other countries, the tastes of Spain are incredibly varied, separated into distinct regional flavors with their own produce and cooking techniques.
The plates of the Andalucia region or Valencia region or Catalonia are extremely different, creating a rich gastronomic experience for anyone traveling through spain. Of this melting pot of tastes, we've chosen our Top 5 Tastes of prismatic Spain to share with you the most beloved and iconic eats of this Mediterranean country!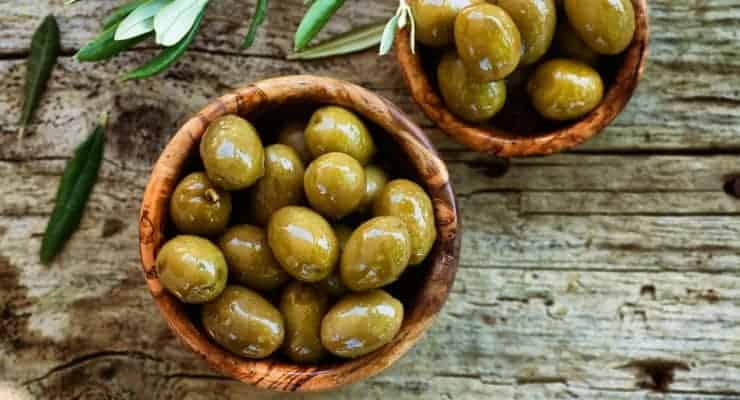 1. Tapas and Pintxos
Whether hot or cold, Spanish tapas are always a crowd pleaser. Tapas can include a variety of pre-dinner snacks, like appetizers. They can also represent a elegant assembly of small plates. Some common Spanish tapas are:
Olivas con Ajo y Guindillas — olives with garlic and chili pepper
Albóndigas — meatballs in a zesty tomato sauce
Calamares — battered and fried rings of squid
Empanadillas — deep fried turnovers filled with meat, fish, or vegetables
Patatas bravas — fried potato wedges with spicy tomato sauce and mayonnaise
Similar to tapas are pintxos, a regional specialty of the Basque Country. Like tapas, pinxtos are small bites or small plates found in taverns and bars. There's some debate about the difference between the two, but the general rule is that small plates are called tapas throughout Spain except in the Basque Country and Navarre where they're referred to as pintxos. The name comes from the Spanish word for spike (pincho), because many traditional pinxtos are served with a toothpick or skewer.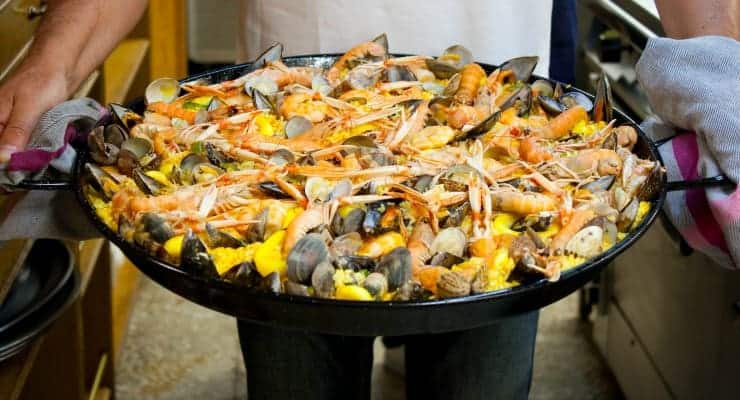 2. Paella
La paella is historically the name for the shallow pan, not the actual dish. This regional specialty of Valencia in western Spain is made with rice and has countless variations. Originally a lunch for farmers, it was made in a large paella pot filled with available fish, meat, and vegetables and plenty of rice and is one of the most recognizable tastes of Spain.
Believed to be the original recipe, Valencian paella is made with rice, green beans, chicken and rabbit meat, white beans, snails, and saffron seasoning. Today the main paella variations include:
Paella Valenciana (Valencian paella)
Paella de verduras (vegetarian paella)
Paella de marisco (seafood paella)
Paella mixta (mixed paella)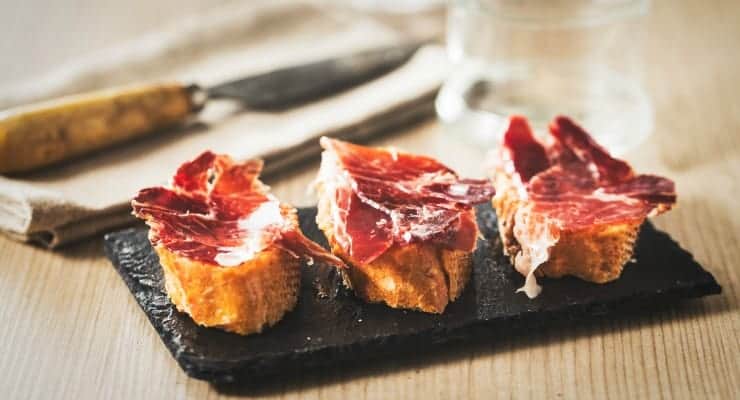 3. Cured Meats
Most everyone has tasted the distinctly smoky pork sausage called chorizo. Its dark red color comes from smoked red peppers, which add subtle spiciness to the meat. Spanish chorizo comes in several varieties: smoked or unsmoked, long or short, and hard or soft. Commonly, short chorizo sausages are spicier than the long, thin sweet sausages.
However, there's more than just sausage on the Spanish charcuterie board. Other favorites include jamon iberico (cured ham), morcilla (blood sausage), lomo embuchado (cured pork tenderloin), and fuet (Catalonian sausage). These are often eaten on their own as tapas or cooked within traditional Spanish dishes. Both ways are delicious!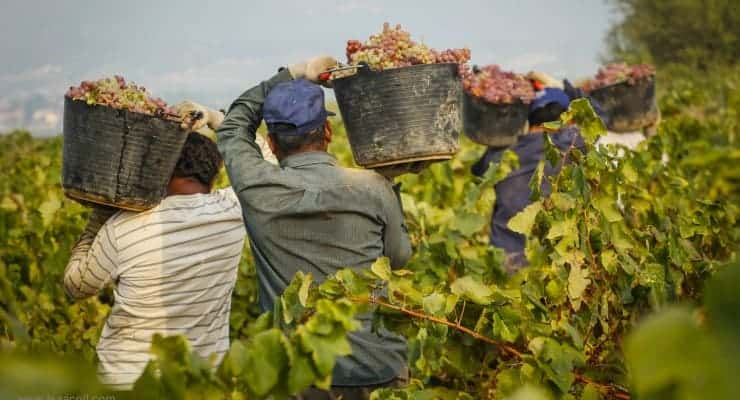 4. Tastes of Spain: Wine
Just as famed as Italian and French wine, Spanish wine comes in third place in terms of gallons produced each year. The history of Spanish wine and viticulture is a long one and can be traced back 3,000 years. A combination of tradition and innovation make thousands flock to the country each year to sip and savor.
The seven main styles of Spanish red wine are young tempranillo, aged tempranillo, young garnacha, high end garnacha, bobal, mencia, and monastrell. Cava is a popular Spanish sparkling white wine, similar to champagne. Made in northeast Barcelona, cava is a created using a special blend of xarel-lo, macabéo, and parellada grapes. Another distinct Spanish white wine is txakoli (CHALK-oh-lee), produced in the Basque Country. This slightly fizzy white wine is citrusy and very refreshing.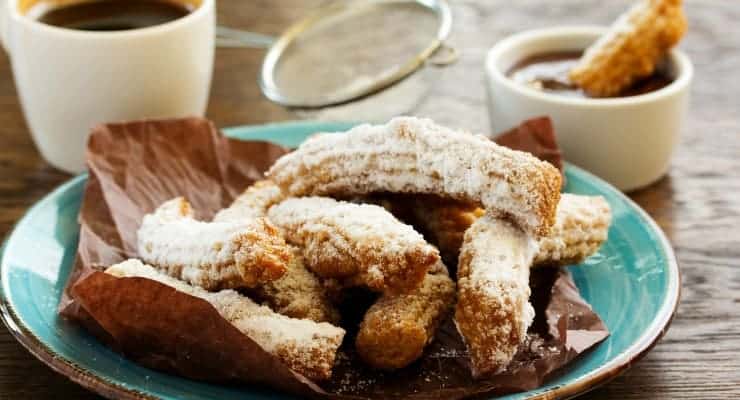 5. Churros
Every cuisine has its signature sweet. In Spain, churros are just that. Churros are long dough pastries that are fried until crispy on the outside, then dusted with cinnamon sugar. They're ridged because the dough is piped from a star-shaped syringe called a churrera.
They're often paired with sweet dips like champurrado, hot chocolate, or dulce de leche. Delicious for a snack or dessert, churros are most commonly eaten for breakfast in Spain. Churros are also sold hot and fresh by street vendors in Spain, as well as in South American countries like Colombia, Peru, and Venezuela.