The gastronomy of Provence is distinctive from the rest of France. Proximity to the Mediterranean, rich farmlands, and lush landscapes contribute to its simple, rustic, and flavorful cuisine. Provençal markets are chalk-full of seasonal produce, local cheeses, fresh herbs, and baked goods. Vineyards and olive trees dot the countryside made famous by Van Gogh. Want to forage? No problem! The area is known for its year-round opportunities to forage seasonal wild mushrooms, truffles, wild berries, fresh herbs, and tons of lavender. Provence has an ineffable pull to the gourmand in all of us. Listed below are select ingredients and dishes that speak to the essence of Provence.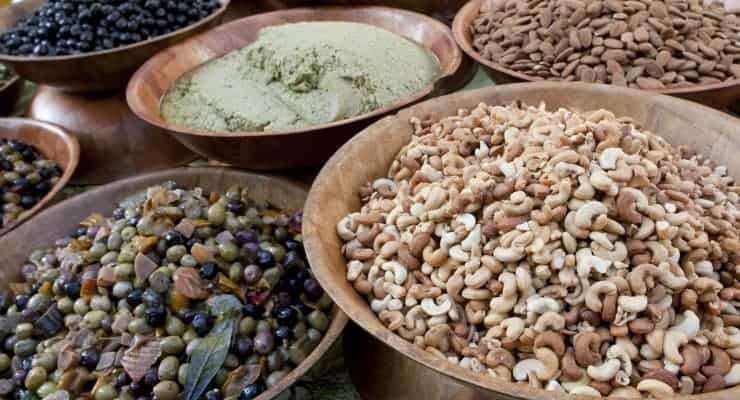 Olives
Olive groves shape the landscape of Provence. The harvest occurs from November to January, which is the perfect time to visit a mill and watch olive oil being made. Olives can be consumed in a number of ways, but the preferred method is with tapenade. A nice starter to any meal, tapenade is a mix of black or green olives, capers, anchovies, garlic and olive oil. Serve on top of fresh bread and pair with a glass of rosé and you've got yourself a good time.
Lavender
The fragrant lavender fields of Provence are iconic. The fields are in bloom from June to August and are quite the sight to be seen. Lavender can be found in array of Provençal products. From luxurious soaps and honey to essential oils and cuisine.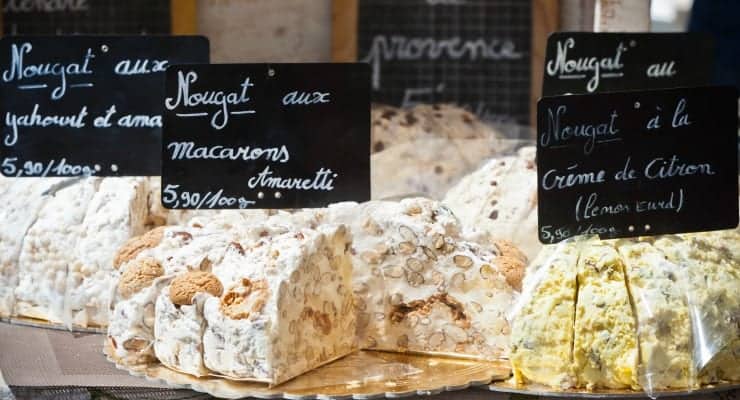 Nougat
Seen in markets and shops all throughout Provence, nougat is a perfectly-sized treat to satisfy your sweet tooth. This confectionary is made with sugar, honey, roasted almonds (and other nuts like pistachios), and egg whites.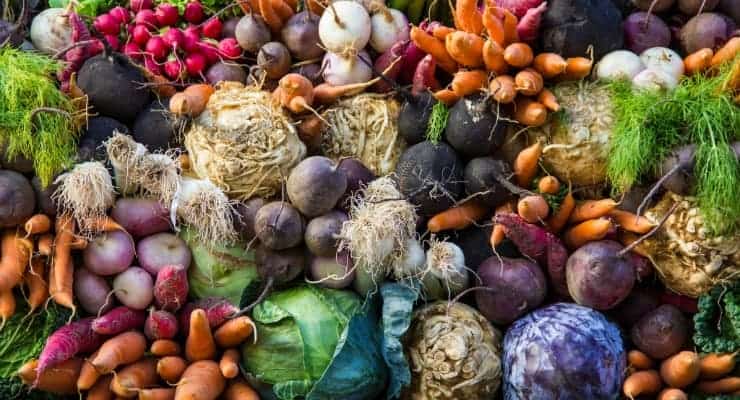 Vegetables/Produce
Try and walk through a weekday outdoor market in Provence and NOT be tempted by the abundant colorful vegetables that are on display. I dare you. Lucky for us, the people of Provence incorporate many of these seasonal goods into many traditional dishes. Ratatouille, the dish, not the movie, is a hearty rustic stew made up of fresh veggies. Zucchini, eggplant, onions, tomatoes, and red and green peppers are common ingredients. It can be served hot or cold, but don't even think of eating it without a side of bread. Tian is made up of the same ingredients, but arranged in slices and baked like a gratin. Both dishes are incredibly easy to make and even easier to enjoy.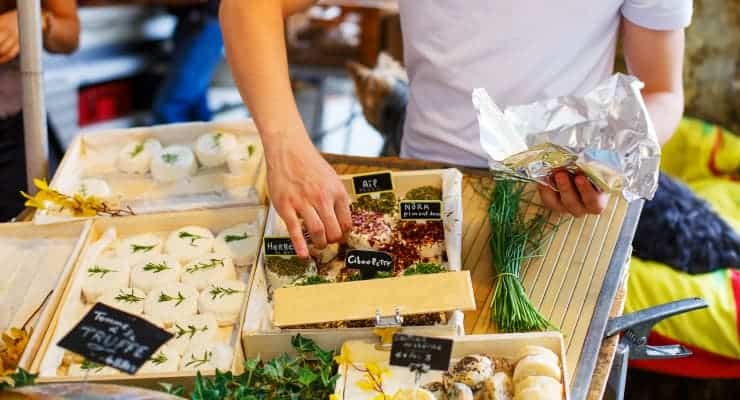 Cheese
Go to Provence and you will undoubtedly be eating some for of goat cheese during your stay. Banon, the most famous in the region, is made solely of raw goat's milk and is ripened in chestnut leaves. Eat as is or baked on fresh bread.
Try these foods and many more on our trip to Provence.

Camargue salt flats
Truffle hunting in the winter
Julia Child's Bouillabaisse
Menu: Lunch in Provence
Julia's Provençal Tomato Quiche