Whet Your Appetite: Sicily
Sicily – it's Italy's largest island and the largest in the Mediterranean Sea. An island of distinctive culture, eclectic food, bold natural landmarks like Mount Etna, and a long human history resulting in centuries worth of art and architecture. Read on the learn more about the wonders of Sicily.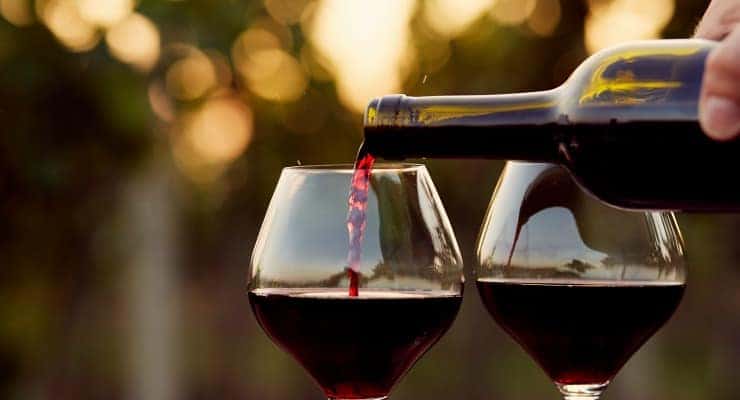 Distinctive wine varietals
Sicily has the highest concentration of vineyards of any region in Italy. Impressive, right? Sicilian wines have become more and more popular, with an increase in commercial producers making them readily available all over the world. While marsala, cabernet sauvignon, and chardonnay grapes are grown in abundance in Sicily, there's been a new focus on the island's indigenous grapes. Nero d'Avola, meaning "The black grape of Avola," is a beloved red grape native to Sicily. It creates a bold wine – full-bodied, with hints of plum and pepper. A perfect wine to pair with a rich meat-based dinner. Check out pairing suggestions here.
Many of the distinctive white wine varietals are grown near or on the slopes of Mount Etna. The volcanic soil is the perfect home for the carricante grape, which has been growing on the slopes for a thousand years. The best carricante grapes are grown in elevations above 3,000 feet and yield a highly acidic wine.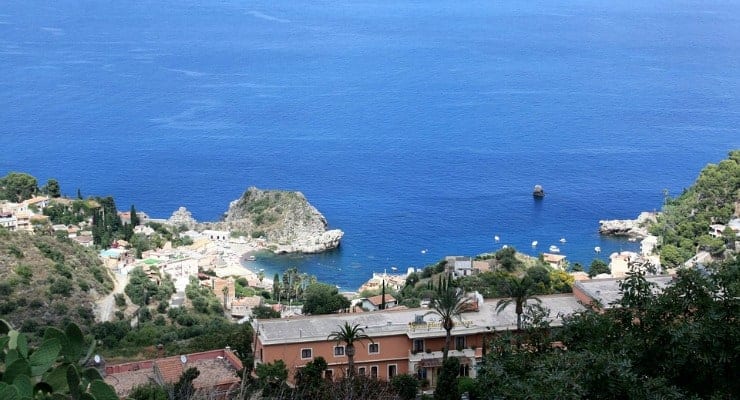 Stunning coastlines
From black volcanic sand to white sand beaches, the coastline of Sicily is home to gorgeous views, quaint towns, and perfect spots for al fresco meals. Enjoy picnics on the beaches or water sports in the sea. From the sandy beaches of Mondello and Castellammare del Golfo, to the saline lagoon near Trapani, and the white chalk cliffs near Agrigento, these coastal views are necessary for any Sicilian adventure.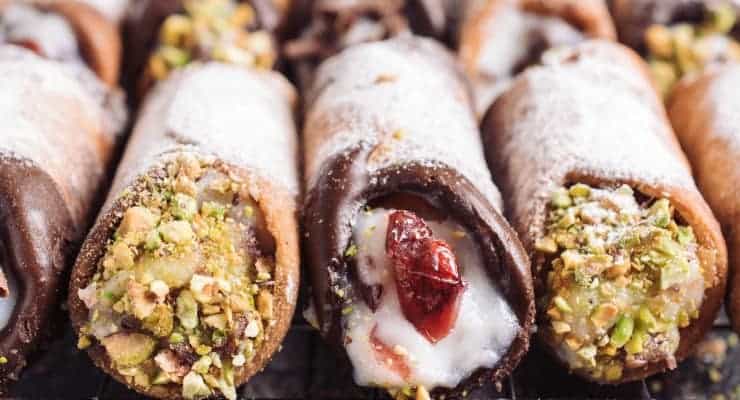 Incredible Sicilian desserts
Dessert is very important in Sicily, and a perfect finish to Sicilian meals with French, Spanish, Greek, and Arab influences. One very popular dessert is Cassata Siciliana – a colorful and festive cake from the city of Palermo and Messina in Sicily. The layers of sponge cake in Cassata Siciliana are moistened with fruit juice and are then assembled with layers of vanilla filling between. This cake is often decorated elaborately with candied fruit and marzipan.
No Sicilian dessert spread would be complete without cannoli. Meaning "little tube" in Sicilian, cannoli are tubes of fried pastry dough filled with sweetened ricotta and often decorated with pistachios, chocolate, or fruit. Arab-influenced, cannoli were first eaten as a special treat for the Catholic festive season of Carnevale, but now they're enjoyed year-round and worldwide. Learn how to make your own cannoli at home!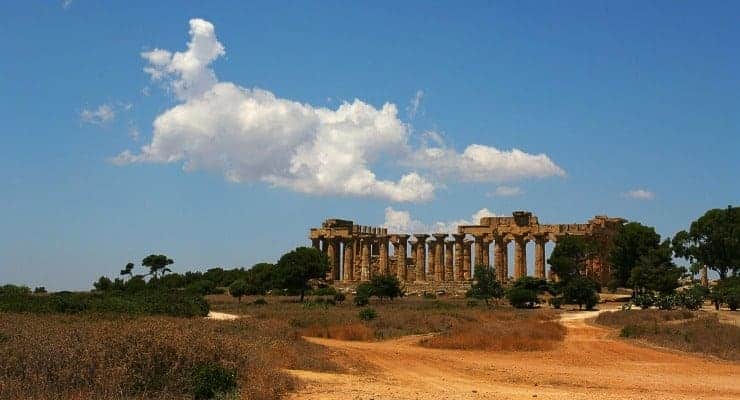 Historical architecture everywhere
Sicily's long human history has resulted in a variety of influences and a rich collection of ancient architecture. With historical structures ranging from Greek temples to Roman theaters, there's plenty to observe. These are two of our favorite historical landmarks:
Agrigento's Valle dei Templi – a UNESCO Heritage Site since 1997, this historic site includes seven Greek Doric style temples.
Ancient Greek theater of Taormina – another Greek temple, this ancient theater was built in the third century BC, and it is still used for concerts and opera performances today.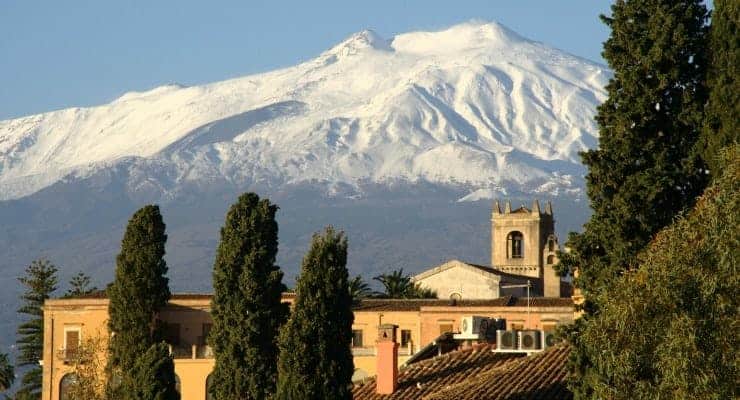 Watchful Mount Etna
One of Sicily's most remarkable natural landmarks is the colossal Mount Etna, an active stratovolcano situated on the island's east coast. At nearly 11,000 feet of elevation, Mount Etna is the tallest active volcano in all of Europe and a true sight to be seen. Strolling through the towns of Messina or Catania, you'll be sure to spot the volcano between views of Italian villas and cafes. And it's not just the view of Mount Etna that should be treasured, but the glorious food it produces. The slopes of Mount Etna are covered with fertile soil where indigenous grapes grow in addition to fruit orchards. Truly magnificent!