Whet Your Appetite: Spain
Spain is a food lovers mecca. I know this because I have gone three times in the last few years. My first encounter in Spain was a brief visit, or, more like a long layover. It just depends on how you prefer to view the situation. My travel buddy and I were en route home from adventures in Greece and decided to make the most out of our 12+ hour layover in Madrid. This was before the age of Airbnb, however, my friend was still able to find a cool little apartment in a hip neighborhood for us to freshen up and catch a few zzz's. Since we were off the tourist path, we were able to delve into Madrid's vibrant nightlife like locals. My memories of the night are pretty fuzzy, but I do remember a long night at a discotheque followed by the most amazing and decadent churros con chocolate that I have ever tasted. The dough was fried to perfection with a dusting of sugar. I could have bathed in the dipping sauce—simple, yet complex rich chocolate. It's a dessert pairing made in heaven. A few hours later, we enjoyed a hearty breakfast of strong coffee and Tortilla Española. To say the least, it was a perfect bite of Spain and certainly whet my appetite enough to plan future visits.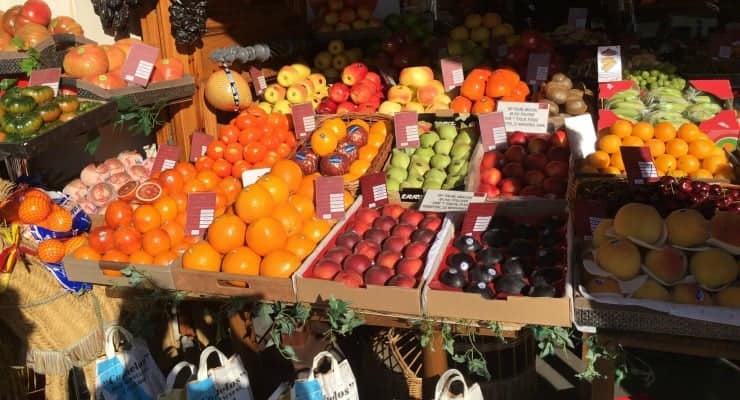 My next trip to Spain was only slightly longer… like, a long weekend longer (oh, to be young again). My same travel buddy from before and another friend convinced ourselves after a few too many glasses (bottles?) of wine that a long weekend in Barcelona was the best idea ever. Surprisingly, we booked our flights a few days later. Sure, we did a few cultural things, like visit Gaudi's famous La Sagrada Familia, but the main focus was food. How much could we consume in the shortest amount of time? Apparently a lot. We ate fresh seafood at a restaurant in La Barceloneta, the triangular neighborhood that cuts into the Sea with sandy beaches. The evening ended with gin & tonics and wandering along the beach. The next two days were a blur of walking and eating. We walked along La Rambla, admittedly a tourist magnet, but still great fun and filled with endless boutiques and cafés. We had our fill of gelato, bocadillos, and jamón. La Boqueria Market, one of my favorite fresh food markets, is located right off this main stretch. We dined at amazing restaurants where we watched jamón being expertly sliced right before our eyes. It was unfortunately, not enough time for all of the tapas and treats that I wanted to try.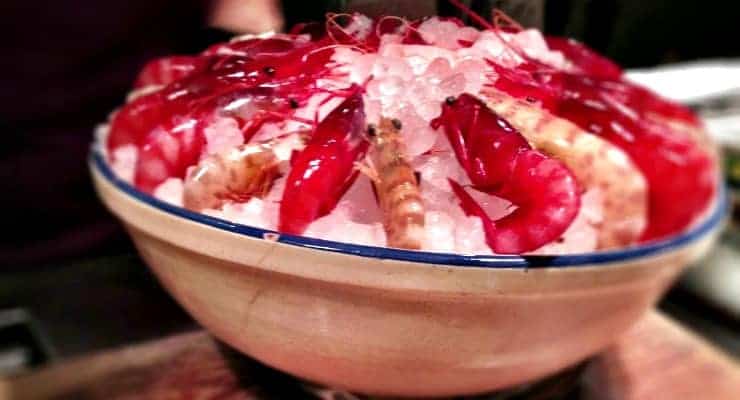 Finally, I was able to spend a proper amount of time in Spain. This time on a solo trip, I spent two full weeks exploring the gourmet city of Barcelona. Sure, I spent some time at the beach, meandering down La Rambla and getting lost in La Boqueria Market. However, I also made sure to expand my palette and savor every moment. I stayed at a hotel right off Avenue Diagonal, the broadest and most important avenue in Barcelona that cuts the city in two, diagonally from west to east. From here I was able to tuck into tiny cafés for traditional tapas and Rioja wine. I may have eaten pan con tomate at least once a day, ok, let's not kid ourselves, I ordered it at each meal. I discovered a lovely little restaurant, Paco Meralgo, where I was able to comfortably dine alone and order copious amounts of tapas. From fried artichokes and patatas bravas to fresh oysters and grilled prawns. I lost myself in the Gothic Quarter and saw more of Gaudi's work at Parc Güell. I met new friends and joined them for a farm-to-table dinner where they introduced me to calçots, the prized seasonal scallion grown in Catalonia. Traditionally they are grilled over a flaming barbecue and wrapped in newspaper, then served on a terra cotta tile to stay warm. To eat them, you simply peel away the blackened outer laters and dip the steaming bulbs in a romesco sauce. It's easy to understand after eating just one why the entire population of Barcelona devours these things each season. I drank delicious wine, ate copious amounts of Spanish cheese, jamón Ibérico, and briny olives. On this solo trip in Barcelona, I learned that the gourmet possibilities of Spain are endless.
Whether you want to visit to finally find out the difference between pintxos and tapas, dine at any one of the 23 two-star Michelin restaurants, or taste some of the world's best wines, you can rest assured in knowing that all of your gastronomic expectations will be met and exceeded. Discover for yourself the unique gourmet experiences of Spain, and taste your way through Spain's wine region.