Exploring Marseille — France's Second City
While there are so many attractive and enticing cities in France, Marseille has to be one of the most spectacular. This Provencal city's proximity to the Mediterranean, the Gulf of Lion and its limestone hills, and gorgeous national parks like Parc National des Calanques all point to the ideal location for incredible exploration.
Along with the natural beauty surrounding this city of 800,000, you'll find more culture than you can handle in just one trip. From a focus on theater, music, and visual arts, to a distinctive cuisine, Marseille is a gem. It's no wonder this city is the administrative and commercial capital of the popular Provence-Alpes-Côte d'Azur region. There is a lot to cover while sharing highlights of Marseille, so read on to learn more about what you can see in France's second largest city.
Want to learn more about what Provence has to offer? Check out our guide to Provencal wine regions, as well as our feature on Provencal outdoor markets.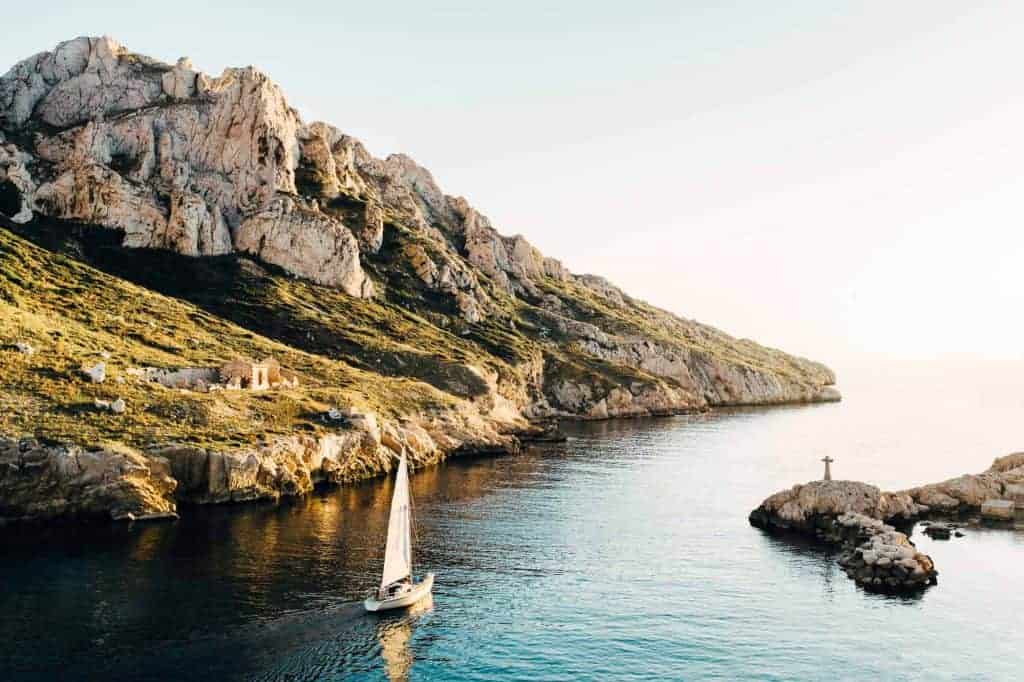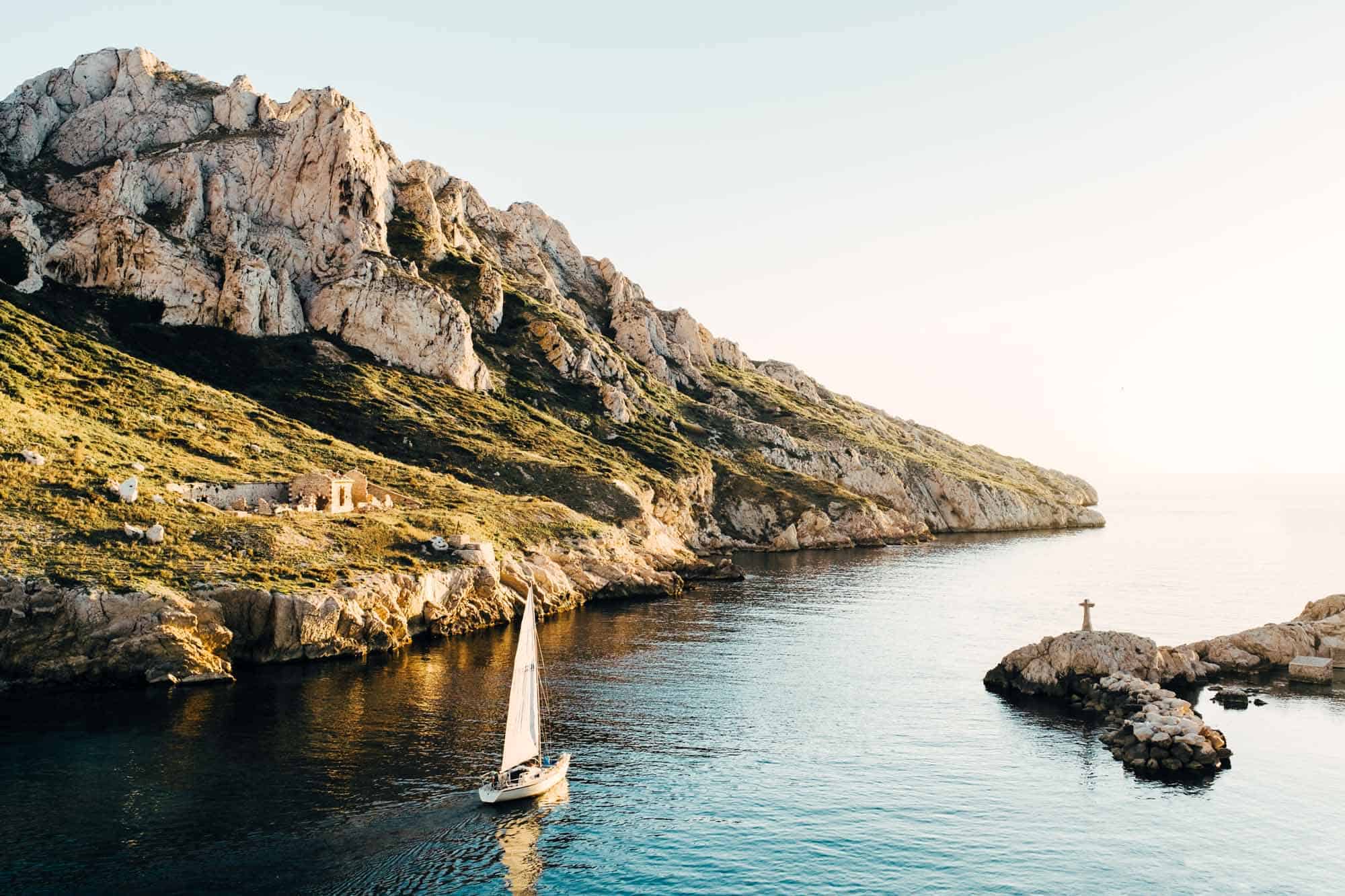 Culture of creativity and art
Marseille has definitely prioritized the finer things life has to offer. Amongst France's many culturally rich cities, M arseille is seen as a top destination in the country for art, music, theater, and more. Here are some of our favorite ways to explore the Marseille art scene.
L'Opéra de Marseille
Operas have been enjoyed in Marseille since 1685, when it became one of the first cities in France to have an opera house, second only to Bordeaux. The Grand-Théâtre was built in 1787 on the site of today's current opera house, and was beloved by all. Unfortunately, not long after the building was fitted with electricity, it was destroyed almost entirely in a fire in 1919. Not much remained of the building, save for the shell and colonnade. The residents of Marseille needed a place to see their operatic shows, so the city rebuilt and restored what they could, starting almost immediately after the fire. L'Opéra de Marseille opened in December of 1924, and audiences of 1,800 people could view its Art Deco style, its sculpted frieze by Antoin Bourdelle, as well as its preserved peristyle as a link to its past. Today, it's a well-respected opera house, hosting operas and ballets. It was even the debut house for many famous singers, including Alfredo Kraus, Plácido Domingo, and Renata Scotto.
Theaters 
Marseille is also well-known for having many theaters of all varieties. La Criée is an eclectic performing arts center, an elevated restaurant, as well as home to the National Theater of Marseille, which is a national drama center. It's been a theater since the 1980s, but the building lived a previous life as a fish auction. Other beloved theaters include Le Gymnase and the Théâtre Toursky.
Arts center of La Friche
In keeping with Marseille's artistic theme, La Friche de la Belle de Mai, also known as just La Friche, has been a staple of the city since 1992. It fills an enormous old tobacco factory, and today holds two purposes: it's the workspace for 400 artists and it hosts 600 public arts events every year. Whether you call it an arts center or a cultural complex, one thing is for sure—it's massive. La Friche includes five concert venues, a restaurant, gardens, a bookshop, a large exhibition space, a roof terrace, and more.

Provencal food
Provençal cuisine is famous for its complex yet comforting flavors, farm-to-table ingredients, and Mediterranean influences. We love so many of the sauces and spreads coming out of Marseille, like olive tapenade, aioli, and pistou (a kind of pesto). But here are a few of our favorite Marseille dishes.
Bouillabaisse
This fish stew is possibly the most famous dish to come out of Marseille and for good reason. It's made from at least four varieties of fish, mussels, and crab all sourced from the Mediterranean, as well as onions, tomatoes, carrots, fennel, leeks, white wine, potatoes, thyme, parsley, and basil. But it's not just what's in this dish that's so special, but how it's eaten. First the flavorful broth is served with croutons coated in rouille (a spicy spread made of olive oil, breadcrumbs, garlic, saffron, and cayenne pepper). Only after are the fish and shellfish served, separate to the broth.
Fun fact: The word bouillabaisse comes from the Provençal Occitan word bolhabaissa, meaning "to boil" or "to simmer." 
Fougasse
Similar to Italian focaccia, fougasse is a flat bread baked in a wood oven. Unlike focaccia, fougasse often has slashes in the dough creating holes in the final baked product. It is often flavored with onions, olives, anchovies, or bacon and is a staple in Marseille.

Iconic monuments of Marseille 
Exploring the historic cathedrals and palaces of Marseille is the best way to go back in time and feel the rich history of this vibrant city all around you. Here are some of our must-see landmarks in Marseille. 
Basilique Notre-Dame de la Garde
Arguably the most famous monument in Marseille and the most visited, the Notre-Dame de la Garde also has one of the best views in the city. It's perched atop a hill with views of the city and sea. The church dates back to 1852 and features a Romanesque crypt and Neo-Byzantine upper church including it's famous mosaics. These mosaics went through a period of restoration in the early 2000s due to damage from candle smoke and other pollution, but now they have been returned to their former glory.
Musée des Civilisations de l'Europe et de la Mediterranee
Visiting the Museum of European and Mediterranean Civilisations, or MuCEM, is one of the best ways to learn about how modern day Marseille was shaped. Discover the history of the Mediterranean civilizations through films and lectures on topics as wide-reaching as travel routes, the gods, and ancient uses for spices.
Palais Longchamp
When you visit the Palais Longchamp, you're really visiting multiple amazing sites. That's because the Palais Longchamp is home to the oldest museum in Marseille, called Musée des Beaux Arts, as well as Muséum d'histoire naturelle de Marseille and Longchamp Park with its fragrant gardens. The art museum exhibits a variety of sculptures, drawings, and paintings from the 16th century to the 19th century. One of its most famous sculptures, La Méditation, was actually given to the museum by its artist, Auguste Rodin.