7 Things to See, Do, and Taste in Provence
While there's nothing quite like a summer visit to the region of Provence in southeastern France, it's a gem that can be enjoyed year-round. In the summer months of June through August, the famous lavender fields of Provence bloom, coloring the land purple and releasing their relaxing fragrance throughout the Luberon area. But this is just one of the region's famous attractions. There's so much to see, do, taste, explore, and discover every month of the year in Provence, due to its grand natural formations, ancient history, mediterranean cuisine, and more. This area is dense with culture to absorb, Roman history that will transport you back in time, and views of ochre hills and lush landscapes that inspired some of the world's most famous artists like Van Gogh. Oh, and don't forget the beaches. With so much to experience throughout the region, we've narrowed down seven of the best things to do in Provence.
Wander the outdoor markets of Provence
Slinging a woven bag over your shoulder and heading to the local market is a perfect way to feel like a local when visiting any new place, especially Provence. Being that Provencal cuisine is so inspired by the Mediterranean Sea, fresh seafood and delicious herbs for seasoning are abundant in the many local markets throughout the region. Try the year-round Place aux Herbes market found in the center of Uzés in a square shaded with plane trees. You can find a variety of local products here: lavender petals, goat cheeses, breads, fresh herbs, leather goods, and more. The village of Bonnieux, elegantly perched on a plateau overlooking the Luberon Valley, has a mouthwatering Friday morning market. Here you can find everything from asparagus quiche to wild strawberries and Cavaillon melon. Make sure you don't leave empty-handed.
Discover architecture through the ages
The powerful beauty of Provence extends even beyond the natural splendor of its beaches and countryside. There are hundreds of historic buildings scattered throughout the region, adding to its fairytale feel. In Avignon, there's the Palais des Papes. This "Palace of the Popes" was built in 1335 and is the largest Gothic-styled palace in France and all of Europe. Also in Avignon is the Pont Saint-Bénézet, a wooden bridge that stretches into the Rhone River, but famously doesn't reach the other end. Built between 1177 and 1185, the bridge was partially destroyed during Louis VIII's Albigensian Crusade. Among many other architectural beauties in Provence are hilltop villages like Gordes, dating back to Roman times; 12th century monasteries like Sénanque Abbey, which is surrounded by lavender fields; and examples of La Belle Époque architecture of the 20th century, like The Hotel Carlton in Cannes.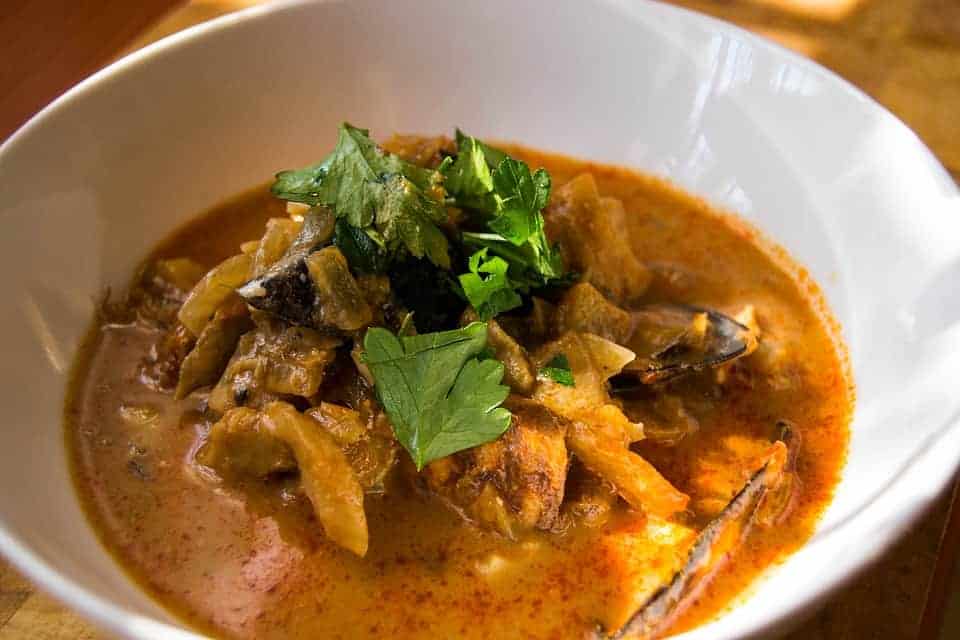 Taste the fruits of the sea
Provence is absolutely a gastronomic destination, and the focus on fresh seafood, vegetables, olive oils, and herbs make it a healthy food spot as well. It wouldn't be a true experience of Provence without tasting Bouillabaisse. A speciality of the city of Marseille, this fish stew is traditionally made with scorpionfish, sea robin, and European conger, plus more shellfish, vegetables, and tons of fresh herbs. In Marseille, the stew is separated and served individually as broth and as a later course of plated fish. Escabeche is another staple dish of the region, made of sardines soaked in vinegar and then fried. And if you're willing to try something a little more adventurous, we'd recommend Oursinade. This sauce is made from sea urchins, cream, and eggs, and is served atop poached fish.
Walk in the footsteps of famous painters
It's not surprising that so many of the world's most famous painters and their paintings were inspired by Provence, like Paul Gauguin, Henri Matisse, and Pablo Picasso. Some passed through the area, living for a short time in the French Riviera, while others lived most of their lives in the countryside towns of Provence. Probably the painter with the strongest tie to the region is Paul Cezanne, resident of the town of Aix en Provence. In town, the Cézanne trail is a fun trip through the artist's workshops and painting inspirations. You can gaze upon the Mountain Sainte-Victoire, which Cezanne painted dozens of times. Another iconic painter of Provence was Vincent Van Gogh who lived for a time in Arles. Here you can seek out the inspirations for some of his famous works, like "The Starry Night" and "Pont de Langlois."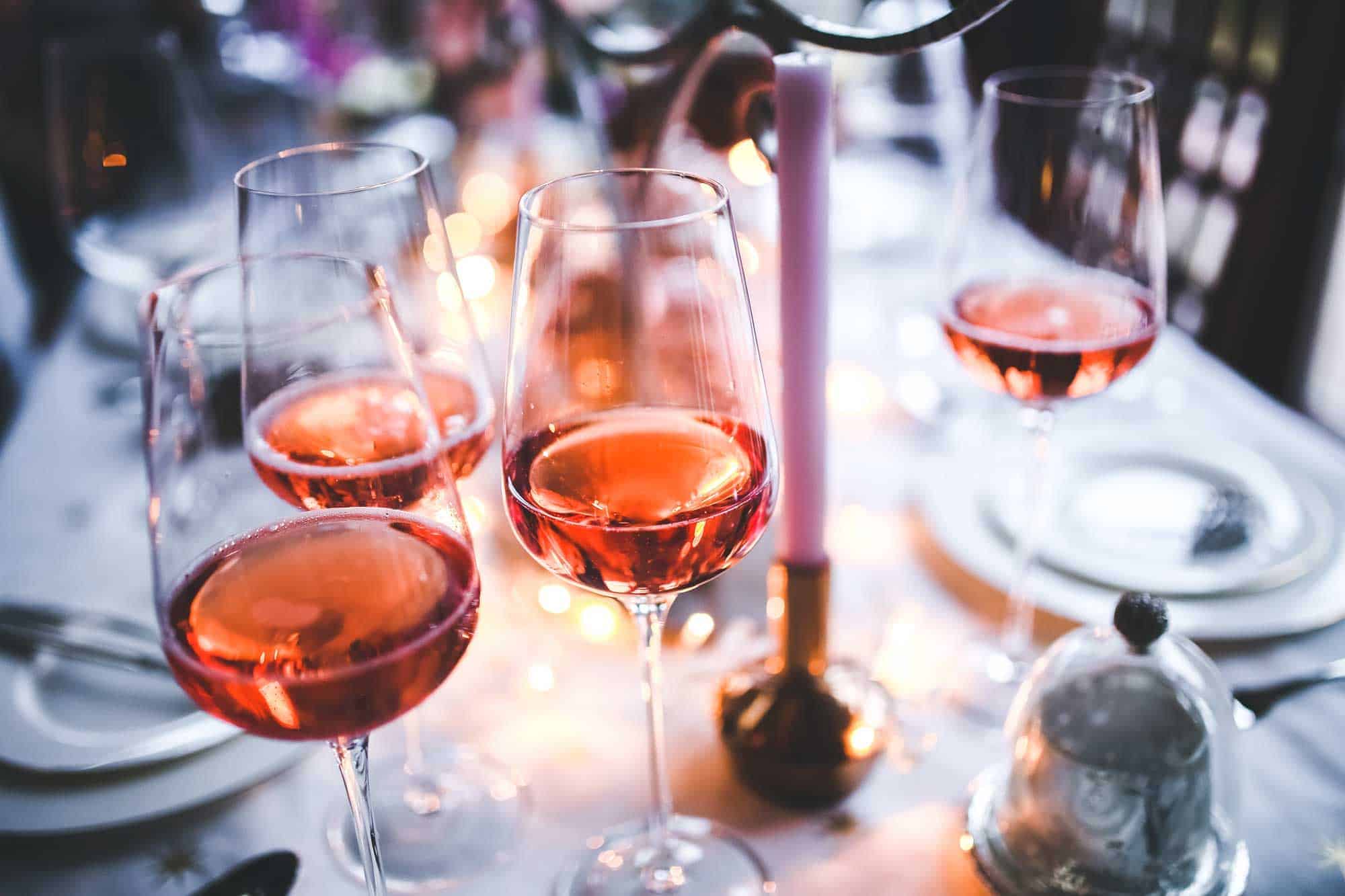 Sip the wines of the regions
A highlight for many travelers to Provence is the abundance of wine that can be enjoyed throughout the region. With vineyards dating back to 600 B.C., Provence's long summers, mild winters, and fertile soil lends the ideal growing conditions for a number of unique grape varietals. While many travelers are familiar with the world-famous Cotes du Rhone region, but lesser known vineyards from Cotes de Provence. Rosés from this region account for 60 percent of production, and pair well with meat dishes loaded with herbs and garlic.
Explore the sun-soaked French Riviera
The French Riviera probably brings to mind images of elegant beaches and luxurious relaxation — and this fantasy isn't far from the true experience. In French, the riviera is called Côte d'Azur, meaning "Coast of Azure." This Mediterranean coastline has dozens of gorgeous seaside towns and villages worth visiting, like Antibes and Éze, and larger glitzy cities like Nice, Cannes, and Monaco's Monte Carlo. The French Riviera has been a luxury resort area since the 18th century, when wealthy Brits used it as a winter retreat, including members of the royal family. Other famous celebrities, artists, and writers have come to experience the sun-soaked beaches over the years, too — like Edith Wharton, Pablo Picasso, and Brigitte Bardot. Whether it's exploring the flower market in Nice, the medieval village of Éze, the Boulevard de la Croisette in Cannes, or the casino square of Monte Carlo, we're sure you'll be enchanted by the lavish landscape.
Take in the natural surroundings
Even the simple fields in Provence are picturesque and filled with lavender, but there are also many impressive and grand natural formations and large parks begging to be explored. Known as "France's Wild West," the Camargue is a river delta, complete with marshes and diverse flora and fauna, including famous white flamingos and the ancient breed of cream-colored Camargue horses. There's also the epic Verdon Gorge, a canyon formed by the Verdon River. Visitors can take in this natural wonder from the rim, or descend to kayak on the river. The gorge is nearly 16 miles long and over 2,000 feet deep. It is sure to give you the chills.