Must Try Tastes of Tuscan Cuisine
If Italy is deemed the crown of Mediterranean cuisine, Tuscan cuisine would be the coveted gem of the country. While an unassuming vacationer may lump all Italian dishes into one category, regionally there are tasteful nuances to learn about through your travels that weave local meals as a storyline throughout the country. Tuscan cuisine itself is prided upon simple, high quality ingredients. 
Peruse some highlights of the region to ignite your palate with these Tuscan tastes. 
Aperitivo
The Aperitivo tradition in Tuscany is long-standing, and a delicious way to begin a feast. A ritual before dinner, Aperitivos act as an "opener" to stimulate your stomach. While Tuscany is home to a phenomenal wine region, pre-dinner cocktails are equally as popular. 
Classic bitters drinks like Campari are a common before meal concoction. With its origins in Florence, the Negroni is a happy hour staple. A mix of gin, vermouth and Campari, it offers a balance of sweet and bitter that will wake any pre-dinner palate.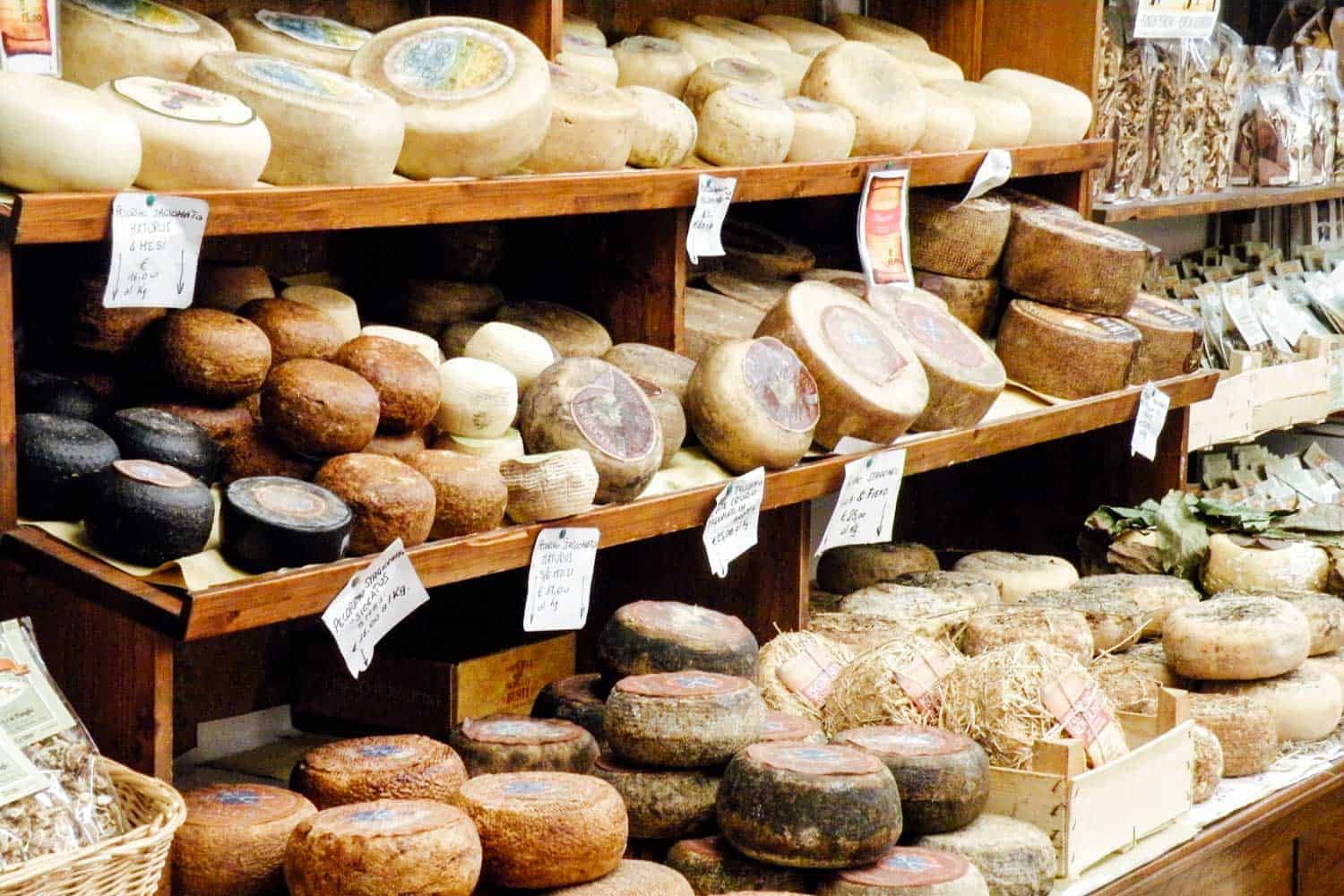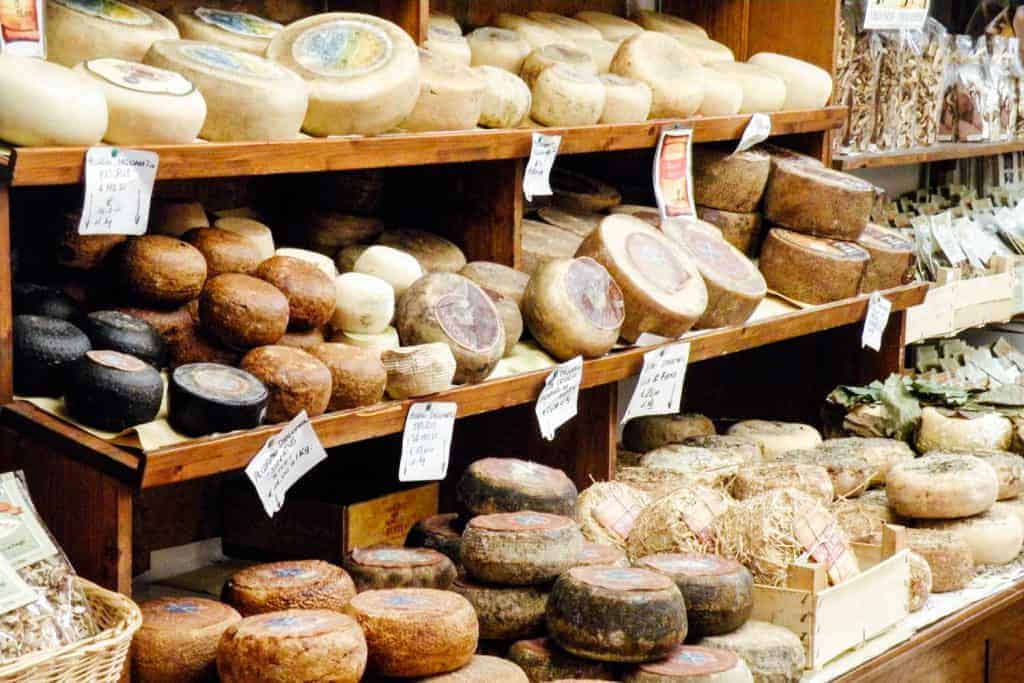 Antipasto
Crustini Toscani is a chicken liver chopped and served atop slices of crisp bread. Also, an Antipasto Toscano is a staple starter in Tuscan cuisine. Olives, cured meats, cheeses and pressed oils are presented on large platters for everyone to share. 
Panzanella is a dish with all the flavors classically Italian. Crusty bread, onions, ripe tomatoes, fragrant basil and nutty olive oils all combined together for a salad. A tart balsamic vinaigrette drizzled atop to finish the dish. View our story on Panzanella here.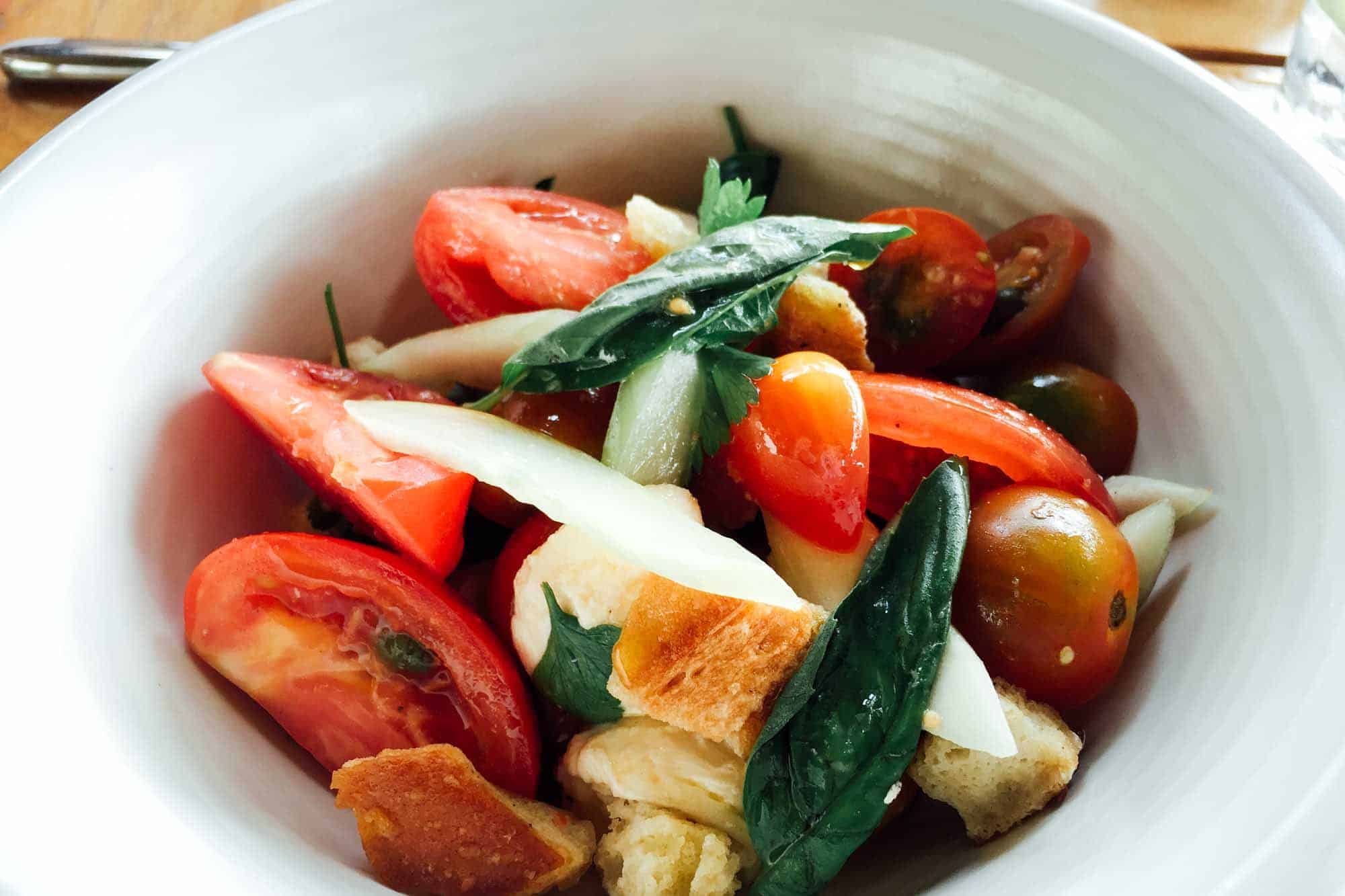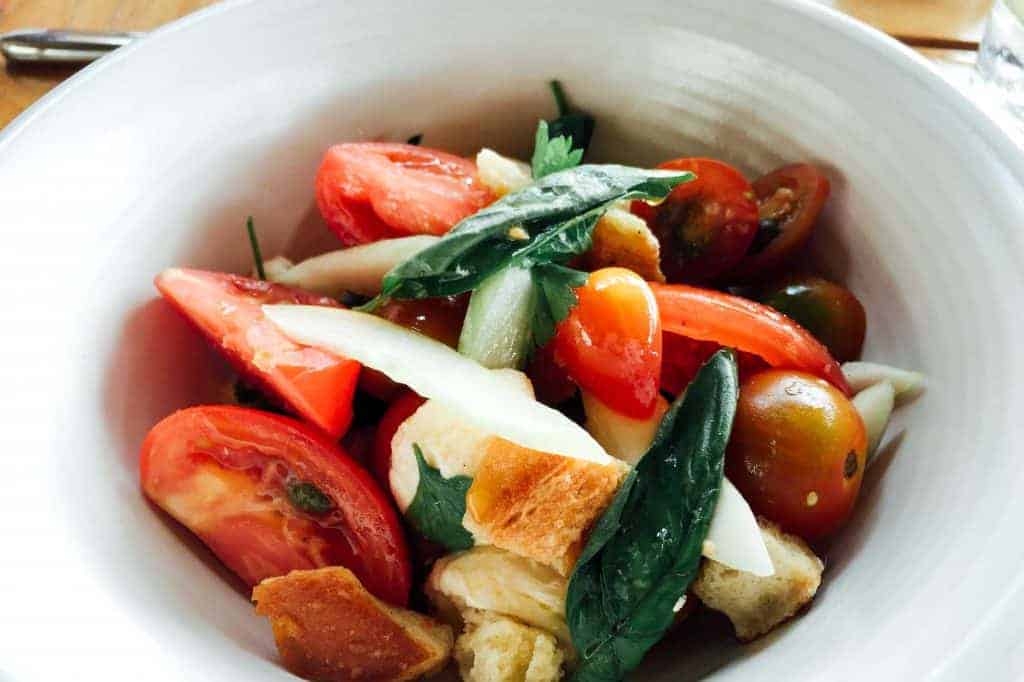 Primo
Pappa al Pomodoro, a Tuscan bread soup is a quintessential taste of the region in a warm, hearty starter. With the history of "peasant food" in Tuscan cuisine, this is another example of ways the farmers would utilize all they had, taking stale bread and blending with fresh tomatoes, garlic and garden picked basil leaves. 
White and black truffles are found in the hills of Tuscany, which is a rare occurrence in the world. Tagliatelle al Tartufo is a pasta dish covered in a truffle sauce. An iconic representation of the region. Tartufo can be found incorporated in many Tuscan dishes and classic local ingredients with pasta are normally porcini mushrooms, meat sauces, artichokes, and sausages. Pappardelle al Pomodoro is a popular dish, a simplistic yet satisfying pasta with tomato sauce. 
Secondi
Bistecca alla Florentina is a Florence style steak served traditionally with white beans and roasted potatoes. Normally, it is served on the rare side, so be sure to ask if you aren't comfortable eating rare meats. Most beef is from cattle found in Chianina or Maremmana and ranchers take much pride in its high-quality. Beef in the region is often a staple part of the dishes. Lampredotto is an example of how Tuscan chefs ingeniously use nearly every bit of the animal. Traditionally a street food, Lampredotto is the fourth stomach of the bovine, soaked in broth and served with a spicy sauce on the side. Offal isn't a concept initially thought of when envisioning Italian cuisine, but it is frequent in rural regions like Tuscany. 
Wild Boar, or Cinghiale is found flavoring sauces or prepared as the main attraction. Pork is heavily featured throughout Tuscan cuisine. Another pork dish, Fagioli con Salsiccia, rustic sausage and beans, will often find its way onto the table. 
Because Tuscan cuisine covers a wide geographic region from Florence all the way to the sea, a few fish dishes are also worth noting. Tuscany is known for their love of soups and a Cacciucco, a fish stew, is one not to miss.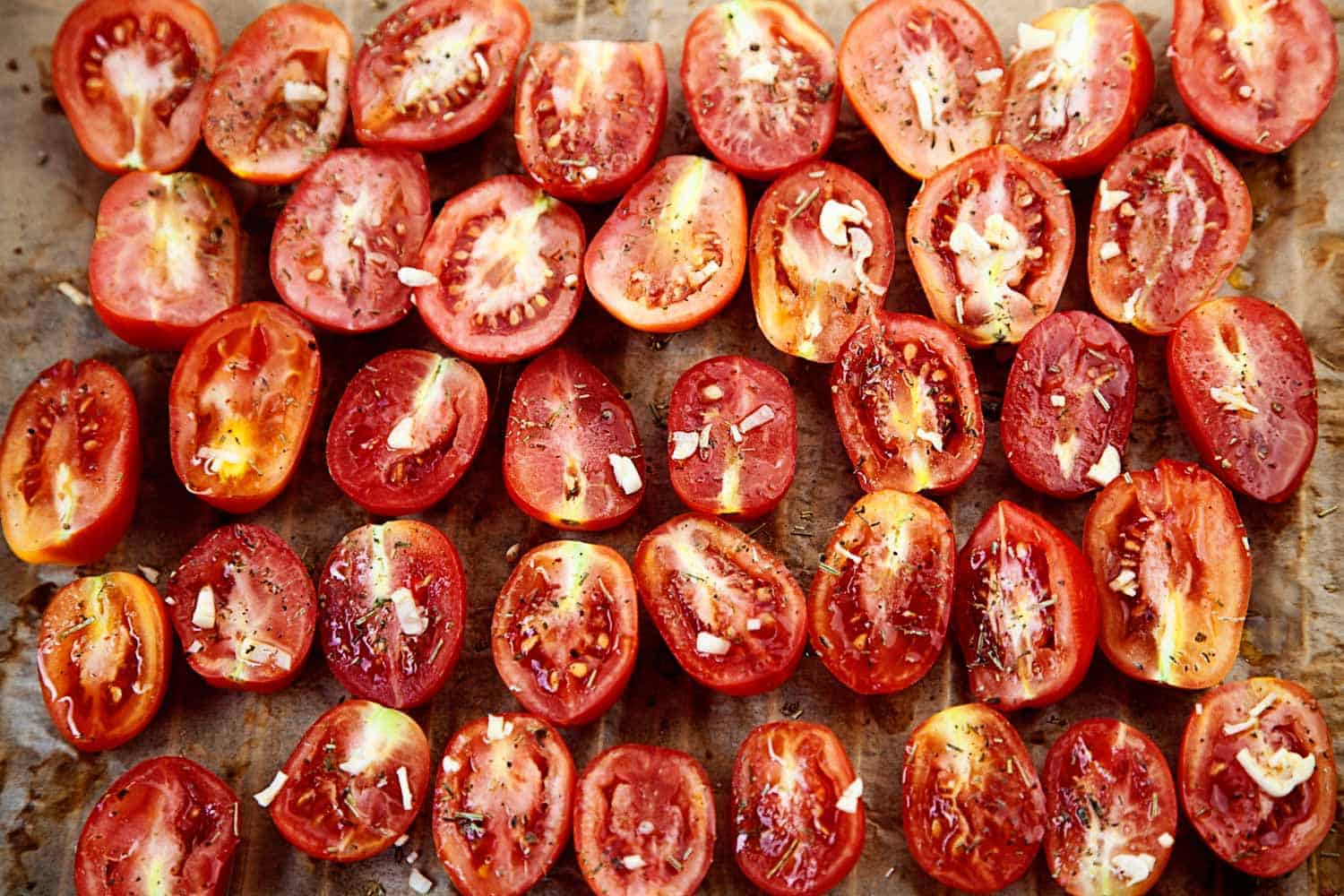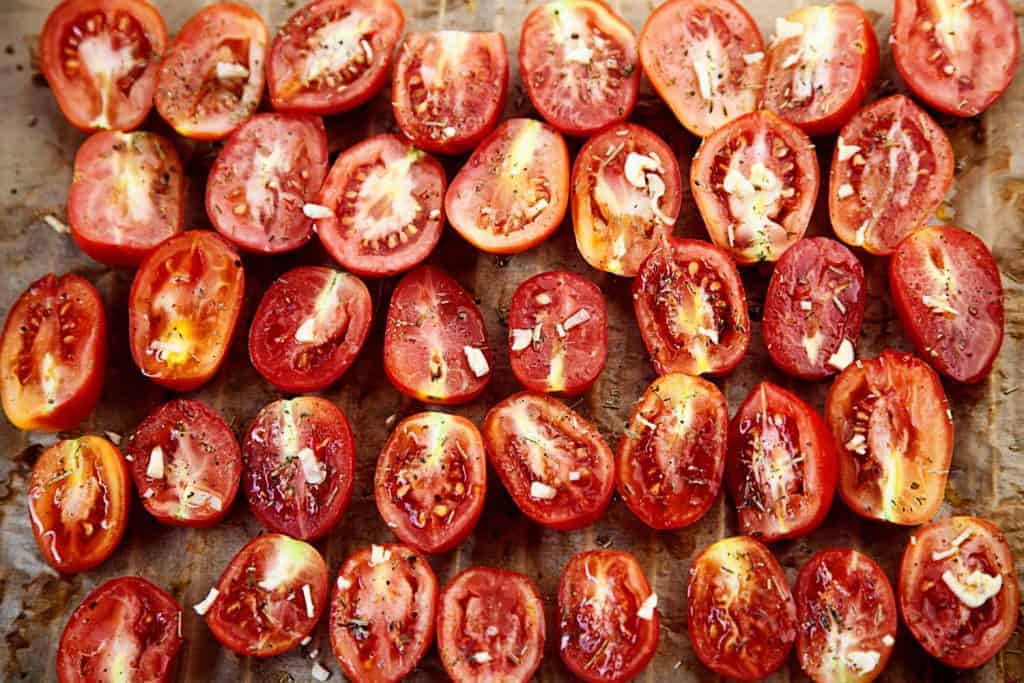 Insalata
Salads in Italy are comprised of fresh, local and seasonal ingredients. Quite often at Tuscan dinner tables you'll find fresh seasonal fruits and vegetables partnered alongside proteins. Earthy, hearty greens like spinach or chicory are two classic examples. Artichokes and fried zucchini flowers will also make an appearance when in season. 
White beans are tied to Tuscan foods since the inception of the region, they have become so synonymous with Tuscan cuisine that residents are loving referred to as Mangiafagioli, or bean eaters. Traditional varieties of beans are grown, dried and cooked and canned.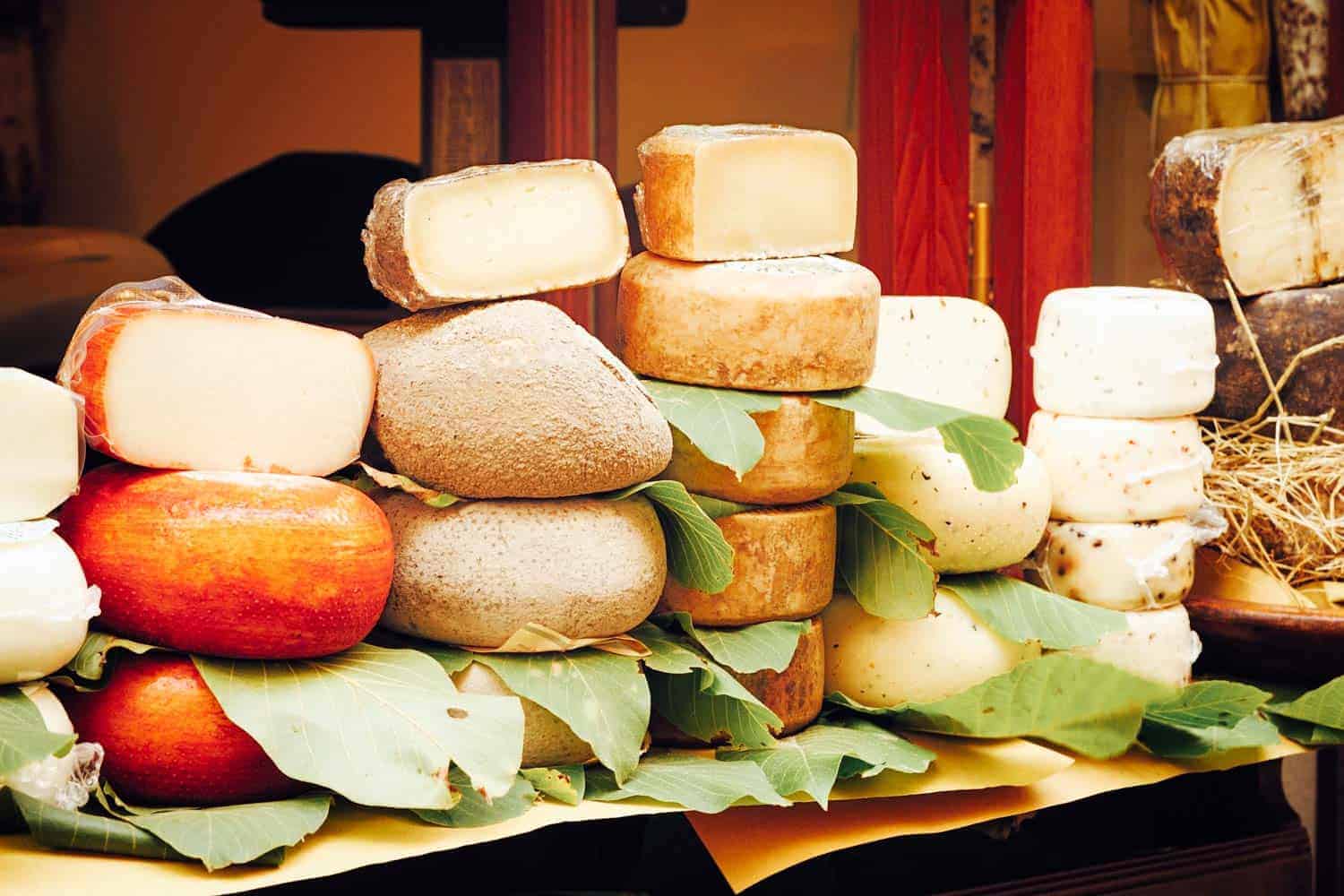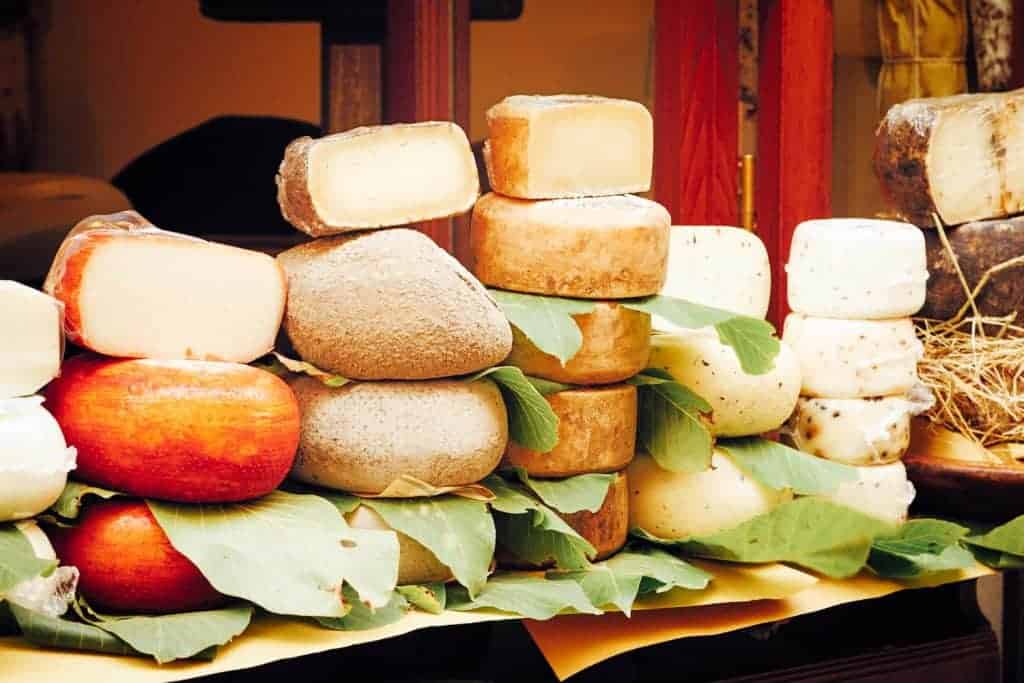 Formaggi e Frutta
Pecorino Toscana, a hard sheep's milk cheese, can be included on a cheese board after the end of the meal. Tuscans pride themselves on this slightly aged, mature cheese. 
Dolce
Biscotti di Prato or Cantucci, is a treasured almond biscotti, routinely served alongside a Vin Santo liquor. Necci, or chestnut pancakes generously filled with ricotta cheese is a local favorite. You'll find these served as a final treat in Lucca or Pistoia. 
Castagnaccio, a famed cake made from chestnut flour is common in the mountainous areas of Tuscany. Pine nuts and walnuts give the cake its nutty flavor, along with fresh rosemary and raisins providing a fragrant and slightly sweet taste. Much like the farmer and peasant lineage, cakes like these became a simple choice because dried fruits and nuts were readily available. 
Artisanal Chocolates are gaining more popularity in the region near Pisa, dubbed the "Chocolate Valley." Several small factories or boutique chocolatiers are producing award-winning treats.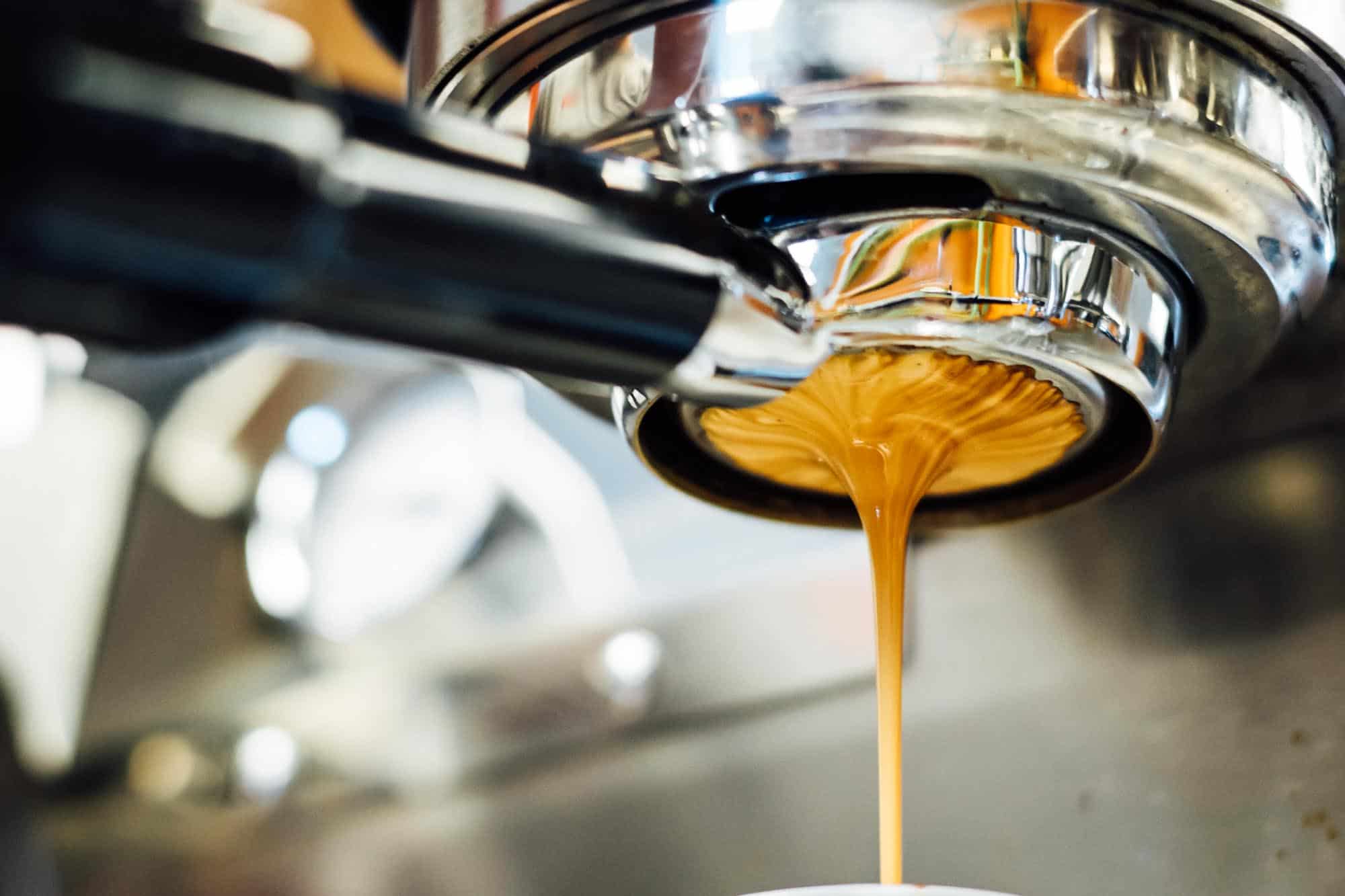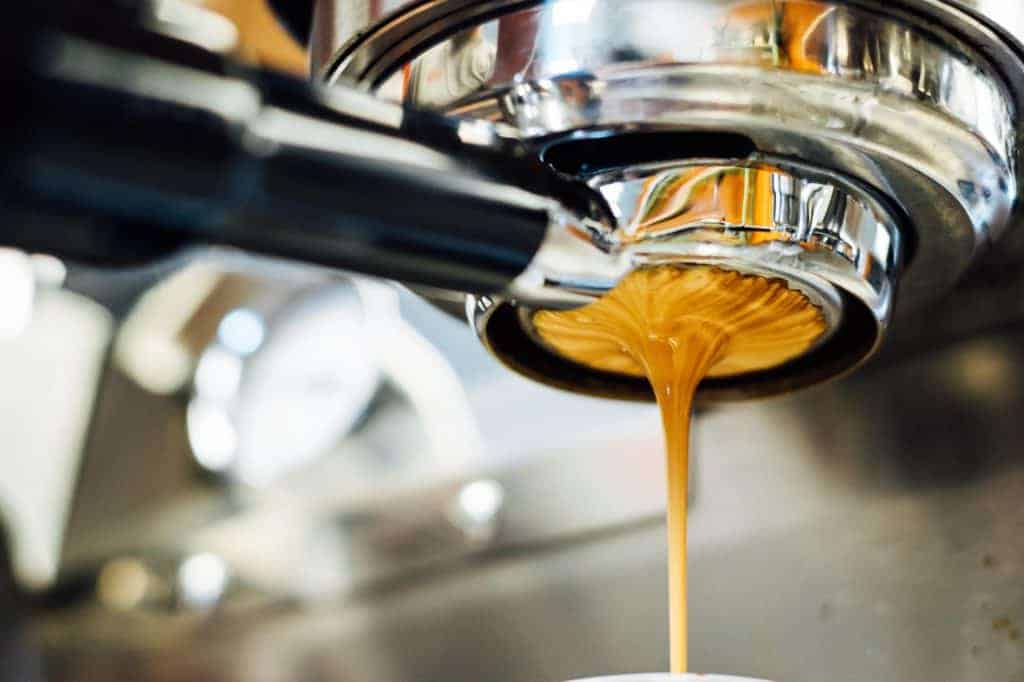 Caffe e Digestivo 
With formularies dating back to the 1800's digestives traveled from the pharmacy counter to the present-day dinner tables. Humble beginnings of homemade botanical based elixirs, the digestives of Italy have the history and variety like no other beverage. The most popular country wide is Grappa, a liqueur made from the leftover skins of the grapes during the wine making process. Diners will find tulip shaped stemware with a shot of Grappa after meals. 
Prato, a Tuscan town northwest of Florence has their own contributions in after dinner drinks. Vermouth di Vino Blanco is a wine made from a white grape fermented with herbs and spices. The fermentation takes place in wooden barrels and then a filtration process follows for a crisp, and strong finish. 
Italian coffee could be considered an art form. While an espresso cup seems like an extension of an Italian's arm, you'll find anytime is a good time for a coffee. Different traditions percolate throughout the country, but one thing is clear, Italy's coffee culture is as strong as its wine culture and world-famous cuisine. 
Don't forget, Italian coffee, like visiting Tuscany, is meant to be savored and enjoyed.