Early this year, 60 Minutes unleashed a story about Italy's Agromafia. That's right, the Mafia has corrupted Italy's olive oil business (among other food products). 60 Minutes stated that it's an estimated $16-billion per year enterprise, meaning that much of the olive we import from Italy isn't as pure as it seems.
The most common type of oil fraud comes from mixing Italian extra-virgin with lower quality oils from North Africa and around the Mediterranean. So, although a bottle from Italy may be marked as "extra-virgin olive oil," it may actually be sunflower oil presented to smell and look like olive oil. Guy Campanile, the story's Italian-American producer, had this advice for purchasers of Italian olive oil—1) look closely at the label, is it actually produced in Italy? If so, where? Hint: if it's from Sicily or Puglia, areas known for producing olive, then you are on the right track. 2) Buy online direct from Italian producers or reputable online retailers. Being from Seattle, I look to local companies like Marx Foods to source out legit products. They have a trustworthy vetting process and even go out and meet with some producers.
With all the talk surrounding quality, pure olive oil, I thought, why not? I'll throw in my 2 cents too. While I am no expert, I do have a penchant for fine food. My travels with Experi have taken me to some of the best olive oil producing regions in the world, and because of this I have met some amazing growers. Below are my top countries to buy olive oil from.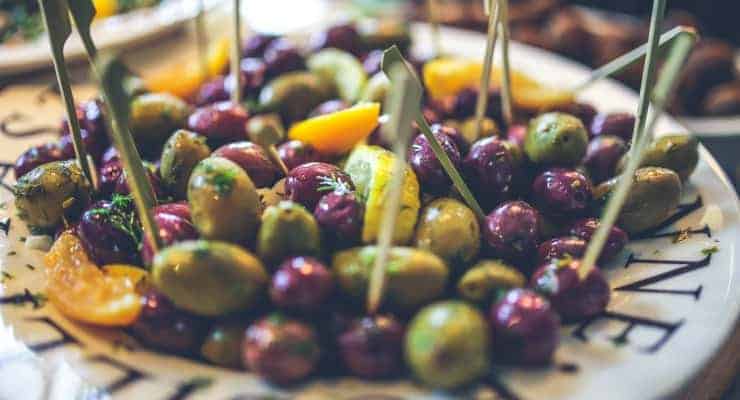 Spain
Did you know that Spain produces more olive oil than any other country? I shouldn't say this, but Spain is a hidden gem in every regard—food, wine, culture, art, the list goes on. In 2015, Spain took home more awards at the New York International Olive Oil Competition than Italy, making it the top winner in the olive oil world. About 50% of Spain's olives are produced in Andalusia, the southernmost region. The weather here is sunny, hot, and did I mention, sunny? Perfect for olives! Andalusia is home to the vibrant capital city of Seville, Granada (the Alhambra Palace), and Jaen, the world's capital of olive oil. Go here for a list of Spain's best olive oils.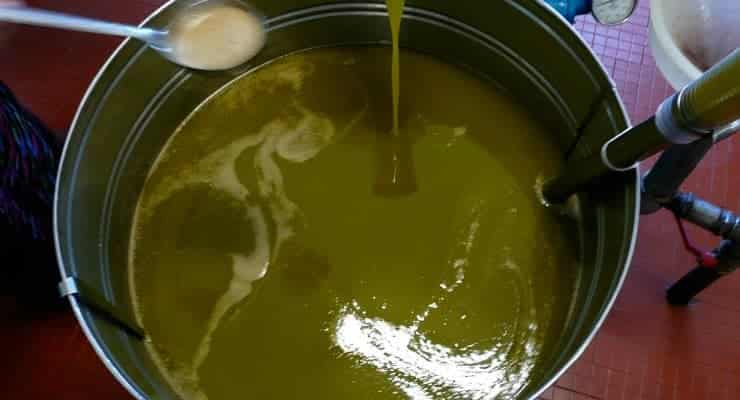 Italy
So, you may be wondering. Didn't I just mention above that Italy has an Agromafia problem? The answer is yes, it does. However, Italy also has the most rigid standards and has developed an intense system of investigation. In fact, it now leads Europe in agri-food security. The Fourth Report on Agri-Food Crimes in Italy revealed that "Italian sounding" names and images that evoke Italy have fraudulently sold and promoted products that are not at all related to the country. This fraud makes up almost 2 in 3 falsely labeled products "Made in Italy." Not cool. Not cool at all. My take on all of this, continue to support Italy olive oil, but proceed with caution. Do your research and really look at labels. Sicily is Italy's top olive growing area. Planeta is a leader in Sicilian winemaking and they also produce fantastic olive oil. You can buy their olive oil direct from Marx Foods.
Take a trip to Sicily and experience olive and wine tastings with an array of small and large trusted producers.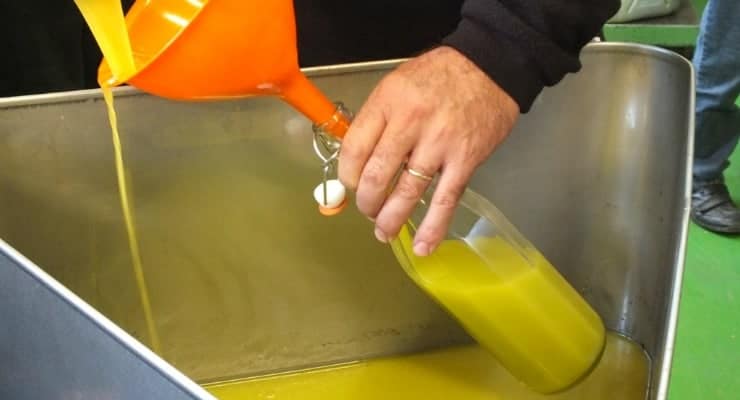 USA
The United States is not only giving Europe a run for its money as a top wine producer, it is also making a name for itself in the world of olive oil. The climate and landscape of California and parts of Oregon make for ideal olive growing conditions. Spanish missionaries planted olive trees in California in the 18th century, and the olive oil industry has been emerging since then. Red Ridge Farms out of Willamette Valley, Oregon have been producing olive oil since 2008. Their oils are a premium blend of their own olives, (harvest from 17-acres of trees), and top-quality Northern California growers. Their groves and vineyards are picturesque, to say the least, and when visiting you can experience an olive mill tour and tasting.
Here are some great stories covering California's olive oil industry: Bloomberg: Is American Olive Oil About to Have Its Moment? & NYT: California's Olive Oils Challenge Europe's. As well, a list of top California olive oils from Cook's Illustrated.