Secrets of the Spanish Sparkling: Uncorking Cava
Cava, the sparkling wine of Spain and the not so distant cousin of the French Champagne has an ever-evolving story. Much like a French sparkling made in the Champagne region of the country, are the only bottles bearing the name, Cava originally was strictly from Catalonia exclusively. More modern bottles can be produced elsewhere in Spain, but the true Cava comes from the heart of the region, San Sadurní de Noya. The champagne of the Iberian Peninsula, Cava is affordable, approachable and most importantly, drinkable.
The northern area of Spain has been making sparkling wine since the 1850s. Josep Raventós, the father of Spanish sparkling, began the oldest Cava winery in Spain after inspiration from his travels through Europe and the traditional methods in Champagne. It wasn't until 1970s that Spanish wine producers adopted the official term Cava as a way to differentiate themselves from Champagne. What began as a copy of the famed bubbly beverage, Cava has advanced to shine as a comparable substitute for Champagne and in the last several consecutive years sales have surged.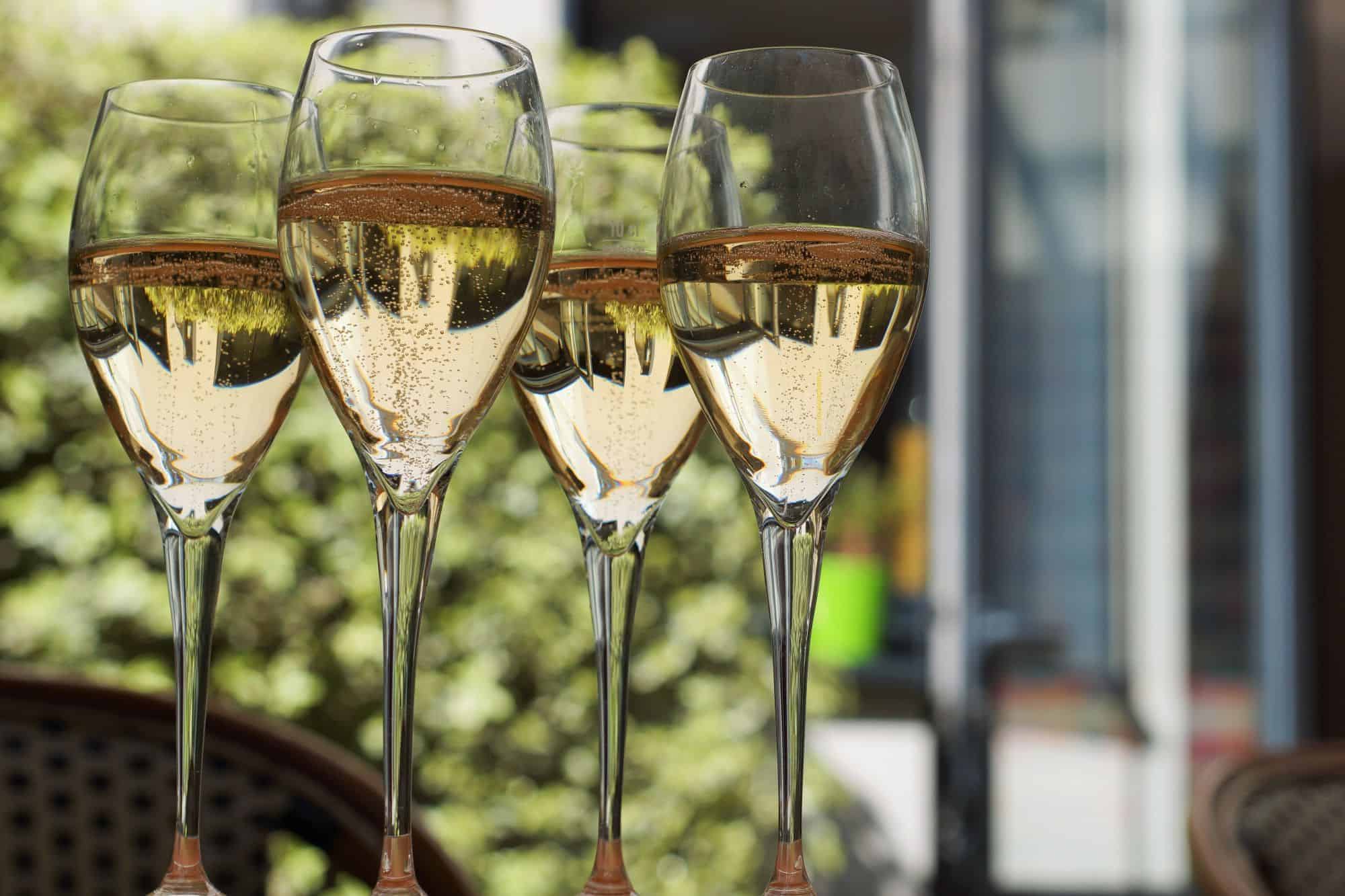 The word for Cava is derived from "cave" or "cellar". The first days of production of Cava would involve using caves as a way to preserve and age the wines. Spain was the first country to use a device that concentrates dead yeast, called "lees" in a more efficient way, with a gyropalette. The production is experimenting with new techniques in conjunction with consistent, time-honored methods.
Freixenet is one of the most famed producers of Cava as well as one of the oldest. The winery began in 1889 when two wine families joined through marriage. It wasn't until the early 1900s though that they shifted their focus towards sparkling wines and not until 1970 did they begin worldwide exports of Cava. Visiting this region and wineries like Freixenet is an easy 45-minute train trip from Barcelona. It is the perfect addition to a vacation in the Catalan region of Spain. The Penedès wine region is an opportunity to explore Spanish viticulture, as well as experience one of the most beautiful wine regions of Europe.
The Sweetness Scale & Classifying Cava
Cava can be considered on the sweet side of wines, and there is a standardized scale for sugar in Cava. There are several degrees of you can choose from, all varying sacchariferous levels. Firstly, Brut Nature is where no sugar is added to the bottle, it will contain 0-3 grams of natural, residual sugars. Extra Brut will have 0-6 grams of residual sugar and Brut has 0-12 grams of residual sugar. Extra Seco or Extra Dry is a bit deceptive, because while it says "dry", it will contain 12-17 grams of sugar per liters and Seco, or Dry will have 17-32 grams of sugar. Next is Semi-Seco, Semi-Dry has 32-50 grams of sugar per liters and lastly is Dulce, with the most residual sugars, at a whopping 50 grams per liters. From Brut Nature to Dulce there is a Cava for any palate.
In addition to a sweet scale, there are three classifications for aging Cava. Joven, which is any bottle that has been aged 9 to 15 months, Reserva which is currently aged 15 to 30 months and Gran Reserva, a bottle aged over 30 months. Reserva aged bottles will now be aged at least 18 months to receive the classification, as the Corpinnat distinction is becoming stricter to maintain a quality product.

Much like other wines that are particular to a region, this Spanish sparkling has rigorous rules and regulations that you meet in order to call yourself a Cava. Must be aged for a minimum of nine months and reach an alcohol level of 10-13 percent. The last several years the production requirements have become a stricter, adding an emphasis on zoning, tracing fruit origins and ensuring that farms have been organic for at least ten years.
Some varietals of wine have a DO or DOC which stand for Denominacion de Origen or Denominazaione di Origine Controllata. This is a guarantee that the appellation or specific wine region is quality controlled. This classification is a process to ensure that only the highest quality wines are being notated. While the French and Italians often us DO, DOC or DOCG with labeling, Cava labels will have a Corpinnat distinction. A Catalan word meaning "heart of the Penedes", this addition is recognized by the EU sparkling wine association.
Corpinnat designation was a way for the Spanish Cava to help control both large and small producers, this emerging category of wine allows for the focus to be put on organic farming and hand harvesting. There are currently nine producers with the Corpinnat labeling. And because of the specific distinction, it essentially weeds out the larger producers since the stipulations for Corpinnat producers are 100% organic, that have been harvested by hand. The wines must be made within a certain territory and with a minimum of 90% indigenous grapes.
Since wine is directly correlated with climate and land where the grapes are grown, the terroir is what makes Cava unique. Penedes region is where all Cava is grown and produced and the native variety that has a based blend of Macabeo, Xarel-lo and Parellada Spanish grapes. Whichever grape is used, only one grape is used in each production, meaning that blending a white wine with a red wine to make a rose cava is not allowed for example.
An approachable substitute for Champagne, Cava has been marketed as less pretentious and with equal quality with a lower price point. It is a great introductory bottle to the world of sparkling wines, or alternatively, a reliable returning choice on the wine list.