A Taste of Peru: Ceviche in Lima
While ceviche (also cebiche) is wildly popular in a bunch of South American coastal countries — Ecuador, Colombia, Chile to name a few — this dish is very much the creation of Peru. Drawing influence both from the land and sea, this raw fish salad epitomizes the Incan, Spanish, and Japanese cultural fusion that's so prevalent throughout Peru.
Where do you find the best ceviche? At its birthplace of course. Within the lush landscape of Peru, the metropolitan city of Lima has emerged as the food capital, full of innovative restaurants and chefs who are taking Peruvian cuisine to new heights by embracing multicultural fusion. Read on to learn more about classic and modern takes on ceviche and to learn about the top chefs perfecting this salty and tangy dish.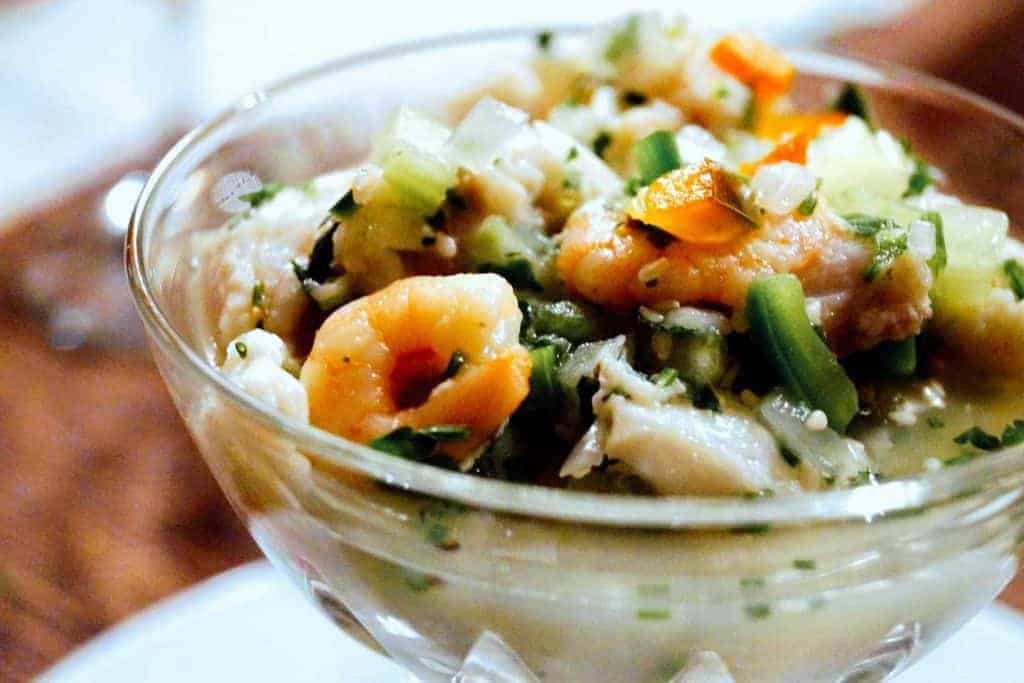 What is ceviche?
What exactly is this raw salad? Don't worry, it's not as scary as it sounds. In fact, it's delicious! The classic ceviche features a base of raw fish (these should be super fresh, semi-firm ocean fish like flounder or sole), mixed with tangy lemon and lime juice as well as some chili peppers for a dose of spice. Seasonings typically include salt, chopped cilantro, and sometimes diced onion and bell pepper. It's a simple dish, but a great one, and can be served as an appetizer or a main course accompanied with lettuce, corn, sweet potatoes, rich avocado, and plantains. Alternative recipes also add shrimp or even fruit, like mango.
Worried about the safety of eating raw fish? Don't be, just make sure you're ordering this dish at a reputable cevicheria. Ceviche should be prepared with a fresh catch and not made in advance as the fish needs only 10 to 20 minutes to marinate in the citrus juice and peppers before plating.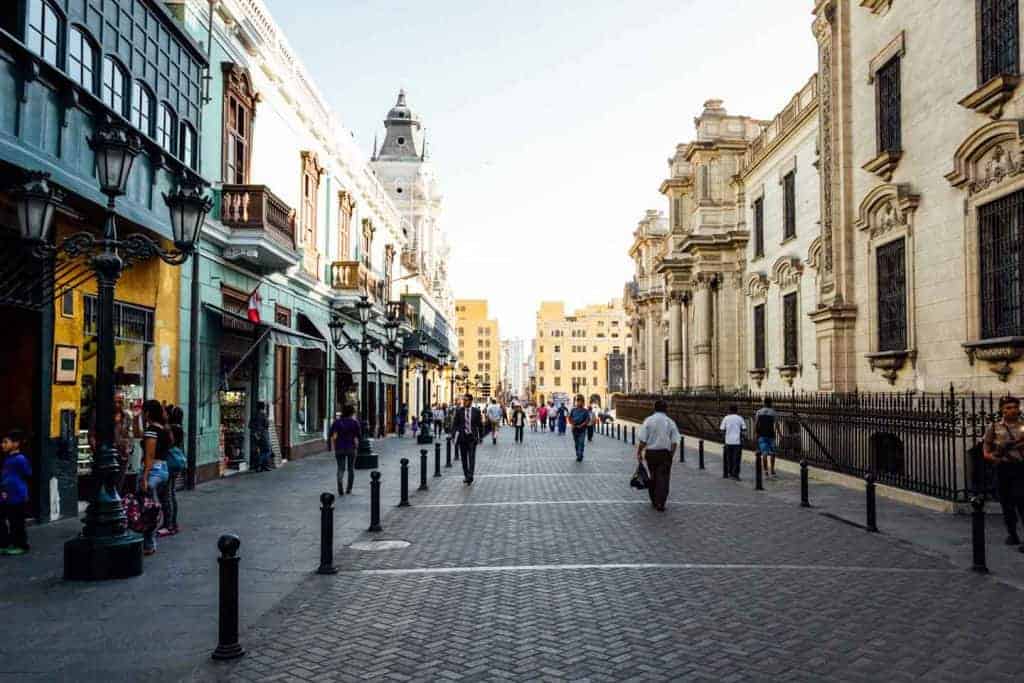 Why is the best ceviche found in Lima?
We think the best place to taste a dish is usually at its place of origin. This is definitely the case when it comes to ceviche. Some believe the dish is nearly 2,000 years old, with evidence it was created by the coastal civilization of the Moche in Peru. Others believe the current and classic recipe for ceviche was invented during colonial times in Peru, created through influences from the Moorish women of Granada who came with the Spanish. It's widely believed to be an authentic dish of Peru, with famed Chef Ferran Adrià saying, "Cebiche was born in Peru, and so the authentic and genuine [cebiche] is Peruvian."
Why go to Lima for the best version? Lima has become the food capital of Peru, thanks to creative chefs like Gaston Acurio, Virgilio Martinez, and Micha Tsumura. Much of this culinary boom has been influenced by street food and centuries old recipes being replicated, altered, and perfected within new, gourmet institutions. Chef Gaston Acurio's collection of restaurants in Lima are the perfect example of this, and it's why we visit one of his eateries on the Experi trip to Peru. There you'll indulge in a range of traditional and inventive ceviches to satisfy any cravings you might have.
What are some variations?
While the classic ceviche recipe belongs to Peru, many other South American countries have been mixing up regional takes on this Peruvian staple. Here are just some of the ingredient deviations we're loving.
Different types of seafood: We love the bold addition of octopus, shrimp, scallops, langoustines, and other types of seafood.
Fruit: The Brazilian take on ceviche uses a variety of juicy fruits, like mango, starfruit, and pineapple.
Tomato Sauce: The classic Ecuadorian ceviche features tomato sauce as the marinade for the fish.