Sicily has a unique culinary tradition that mirrors its rich cultural history. The island has been influenced by ancient Greeks, Arabs, Normans, Spaniards, and North Africans. It is no coincidence then that the dishes found in Sicily draw inspiration from these ancient cultures. Add to that a unique landscape and climate, and you have the perfect combination required of fine food. Here are my top 5 picks for the best foods/dishes of Sicily that ought not to be missed!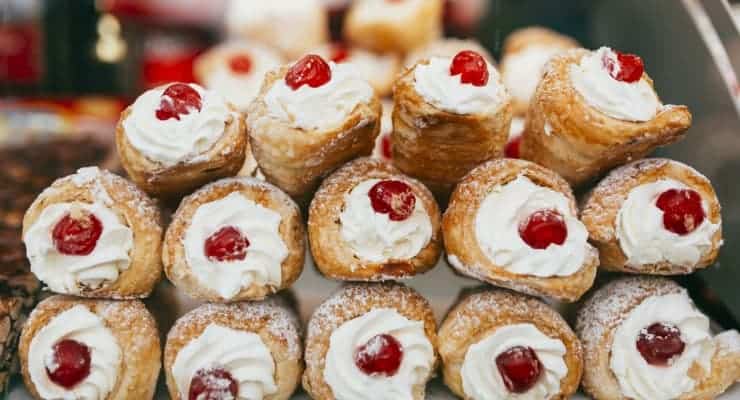 Cannoli
I love sweets, so it should be no surprise that my first pick is a dessert dish. Although, in my opinion, you could eat a cannoli whenever you want— breakfast, lunch, dinner, or as a snack. Cannoli is made up of a crispy pastry dough wrapped around fresh sweetened sheep's milk (ricotta). Variations include ricotta that has been mixed with chocolate pieces or pistachios and sometimes flavored with vanilla or orange flower water. Cannoli have been traced back to the Arabs during the Emirate of Sicily. Historically, they were prepared once a year during a special seasonal celebration, but today are made and enjoyed all year round. Lucky for us! They are classic and irresistible.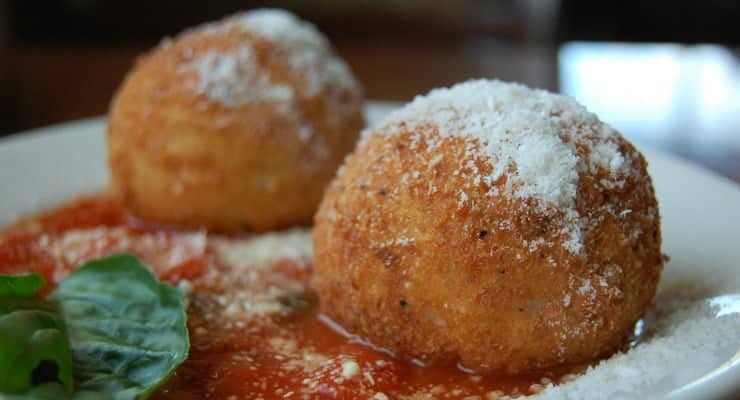 Arancini
These crispy little rice balls are also a product of the Arab influence in Sicily. Arabs introduced rice to Sicily using innovative irrigation systems during a time when the island was naturally greener. The recipe for Arancini is very similar to those of other Middle Eastern dishes during the Middle Ages. Made of rice seasoned with saffron, the rice is formed into balls and stuffed with a variety of fillings such as ragú (meat and tomato sauce), mozzarella, and peas. In Catania they are often filled with seafood and have a more conical shape. Walk by most Sicilian cafes and you are likely to find these fried morsels on the menu.
To find your favorite Sicilian recipes, check out this book: Sicily by Phaidon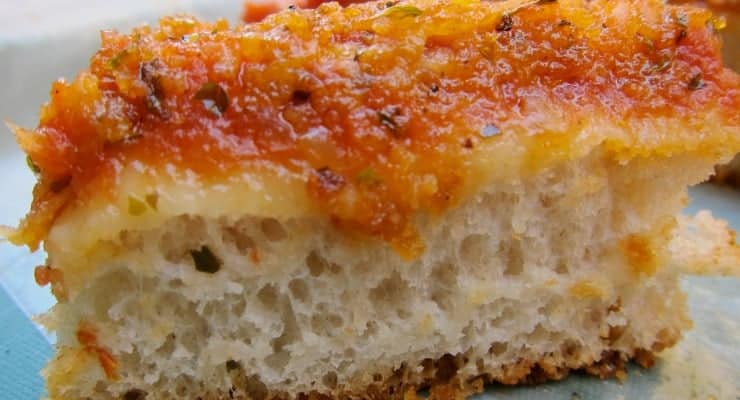 Sfincione
This unpronounceable word translates to Sicilian pizza. Think spongy focaccia topped with tomatoes, onions, anchovies and grated cheese. In the United States, we think of this pizza as "deep-dish." In Sicily, it's just pizza. Sold in open-air markets in the streets of Palermo, it is indeed the perfect street food find. Learn more about Sicilian pizza here.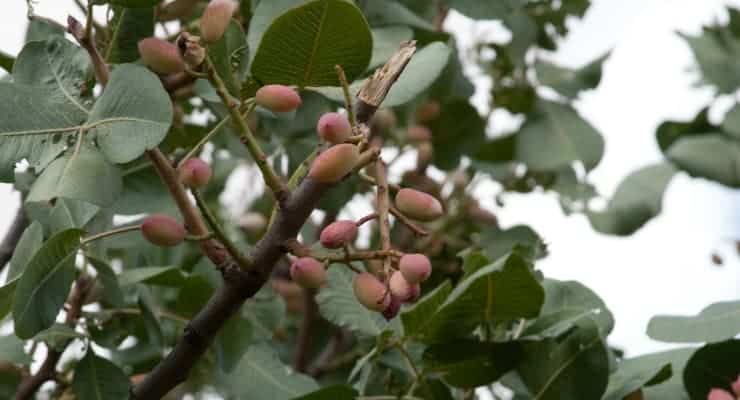 Pistachios
The green pistachios of Sicily come from the village of Bronte. Located west of Mt Etna, the area is made up of over 3,000 hectares of hilly land dedicated to pistachio cultivation. The green pistachios of Bronte are fatty and sweet and highly prized by chefs. From pasta and salumi to pastries and gelato, the addition of a Bronte pistachio adds incredible flavor and crunch to any dish.
Fresh Seafood
If you are anything like me, then you too have a hard time avoiding the gravitational pull towards any local fish market. The briny smell of the sea, the sight of dripping ice and huge fresh fish, and the shouting from fishmongers is a captivating scene. The Catania fish market is the best way to view the importance of seafood in Sicily. Fish come from Mazara del Vallo, Italy's largest fishing port in Southwest Sicily. Take an early market walk and catch the hustle and bustle of activities. See beautiful arrangements of octopuses, clams, eels, swordfish, sardines, and more. Pasta con le sarde, an iconic dish of Palermo is a sweet and salty ode to the sea. Find the recipe here.
If you have worked up an appetite, then consider a culinary trip with us and experience Sicily.