Travel Time Capsule: The Best Meals
Many people would agree — memorable meals occur while traveling. Sushi tastes fresher in Tokyo, pasta is firmer in Rome, and jamón is more delectable in Spain. From high-end dining to understated destinations, I've outlined three of the best meals I've ever had on the road.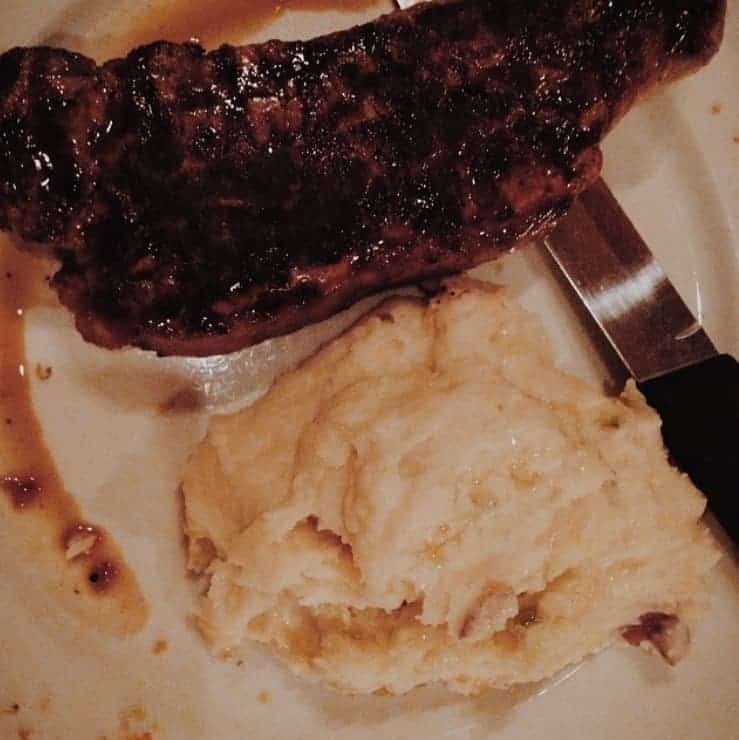 New York Strip Steak Dinner
When my husband and I moved from Chicago to Seattle, we decided to skip the plane or train and drive ourselves. There's nothing more American than a good 'ole cross-country road trip! We drove through the rolling prairies of South Dakota and decided to stop for the night in Mitchell. The only thing on our mind for dinner that evening — steak. Something about the expansive countryside had us craving some Midwestern red meat. That evening, we bellied up to the Chef Louie's Steakhouse and enjoyed the best steak dinner of our lives. The restaurant is 100% classic steakhouse — lots of wood, white table cloths, servers in black vests and ties, and wine menus the size of an encyclopedia. The steaks were perfectly cooked cuts of Premium Black Angus beef, served with a heaping side of garlic mashed potatoes, salad, and fresh baked bread. It's everything you would ever want from a Midwestern family-owned steakhouse.
Sushi Breakfast
Did you know sushi makes for the best breakfast? Well if you didn't know, you do now. I spent a morning strolling (i.e. pushing my way) through the narrow and crowded alleyways of the Tsukiji Fish Market in Tokyo. After whetting my appetite with a few tasty street food bites, I decided it was time to get down to business with sushi. My husband and I settled on a tiny storefront with a long line, (pro tip: always go to the place with the longest line). The wait was well worth it. I have never eaten raw seafood that fresh. The taste was indescribable. Briny salmon roe, pillow soft unagi, perfectly cooked sushi rice, and don't even get me started on the tamagoyaki. It was all flawless.
Nikkei Tasting
I've talked up the greatness of Nikkei cuisine before in past posts about Peru, so it's no surprise that my experience at Maido in Lima was one of my best meals ever. Nikkei creations are delicious works of art, a blend of Japanese and Peruvian cuisine. At Maido, Chef Mitsuhara Tsumura makes sure to stun all of your senses. I've never had a meal so delicate, beautiful, and flavorful in my life. It's worth the splurge to experience this culinary art form.