The country of Peru is a magical place. No, really. I had the opportunity to intimately explore Peru a couple of years ago and the place did cast a spell on me. The culture is enthralling, the people are some of the warmest and welcoming people I have ever met, and the food… well, let's just say it was an "off the charts" type of food experience.
In no other place will you find the influences of Inca, Chinese, Japanese, African, Italian and Spanish flavors come together so beautifully. Peru's cuisine truly does represent its vast cultural history and biodiversity. It's an incredibly rich history that can be best summarized here by Paste Magazine. Peru's regional differences also contribute to its colorful cuisine. The Pacific Ocean, Andes, and Amazon all contribute unique ingredients to the culinary landscape. Freshly caught seafood turns into ceviche. Purple corn grown in the Andes plays the star ingredient in chicha morada. The delicious and creamy Cherimoya fruit of the Amazon gets incorporated into drinks, desserts, and more. Read along as I navigate the exciting world of Peruvian gastronomy.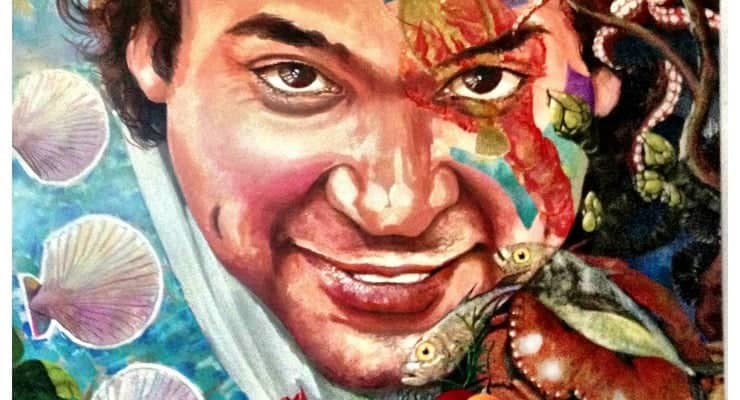 World Renowned Chefs
If you thought culinary stars were only born in France, Spain, and the United States, then you would be very very wrong. Lima, the capital of Peru takes the business of cooking seriously. Every year Lima hosts Mistura, the largest food festival in Latin America. It is a gastronomic event that Peruvian restaurants and famous chefs from around the world attend.
The four chefs at the forefront of culinary innovation include: Gastón Acurio, Virgilio Martinez, Pedro Miguel Schiaffino, and Mitsuharu Tsumura. I must admit, having worked for Gastón Acurio, (I helped open Tanta in Chicago), I am team Gastón. He is Peru's most well-known chef and for good reason. His restaurant empire spans the globe, and he has led the worldwide interest in Peruvian cuisine. He is a culinary genius who happens to be the spokesperson for Peru. He is generous, thoughtful, passionate, and fights hard on behalf of his country to preserve biodiversity and foster innovation. He is training a new generation of Peruvians at a small culinary school in Pachacutec, a northern neighborhood on the outskirts of Lima. The school teaches students from humble backgrounds, providing them a means to establish careers in Lima's culinary network.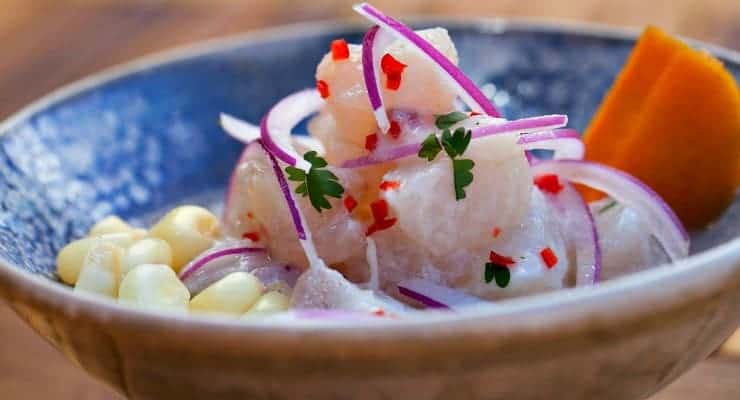 Ceviche
I couldn't write about Peru without mentioning ceviche. If there was one national dish, I personally think it would be ceviche. Made to serve, this refreshing and fresh dish is all about amazing ingredients. Freshly caught fish off of the coast of Peru is the star of this dish. Although some may argue that it is the citrusy Peruvian lime that makes this dish sing. Raw fish is quickly marinated in fresh squeezed lime juice before being mixed with red onion, aji pepper, sweet potato, and chocolo (white Andean corn). La Mar, a favorite for ceviche lover's, uses leche de tigre (tigers milk) as a base in all of their ceviches. Tiger's Milk is a blended concoction of raw fish, lime juice, onion, chiles, salt & pepper. It is quite literally mixed in a blender with ice to keep it icy cold and fresh tasting. One would not think this sounds appetizing, but you would be wrong. Dead wrong. Hint: a shot of tiger's milk makes for a perfect hangover cure too!
My favorite variations of classic ceviche: criollo, nikkei, and tiradito—a sashimi version of ceviche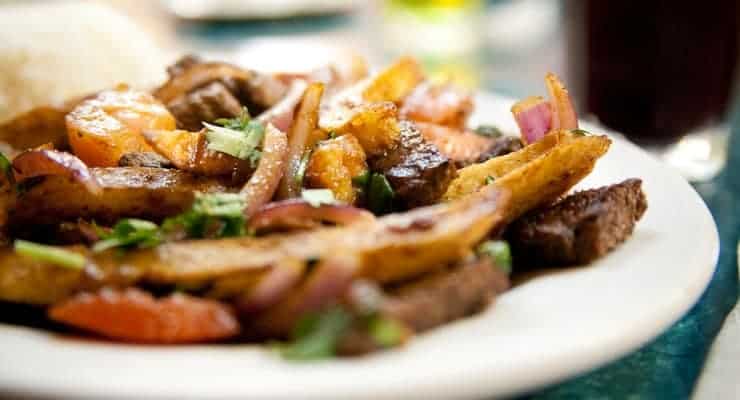 Chifa
The Chinese immigrated over in the 1800s to build the railroads. They brought with them their recipes, ingredients, and culture. In the historic district of Lima, you can visit Chinatown. It's a zigzag of alleys that includes your typical Chinatown finds—red lanterns, noodles, markets, and lots of duck and pig. The introduction of Chinese influences created a new sub-category of Peruvian cuisine called Chifa. Some of the most recognizable dishes include Lomo Saltado and Chaufa, both are varied takes on a classic stir-fry dish. Lomo Saltado can be found EVERYWHERE and rarely does it ever stray from the marinated beef, onion, tomato, and crispy potato combination. While Chifa cuisine may not be traditional Chinese cuisine, it is fusion of culinary traditions that is distinct in its own right and is enjoyed by most Peruvians.
My favorite Chifa dishes: Lomo Saltado, Chaufa, Aeropuerto, and Tallarin Saltado.
Nikkei
The Japanese immigrated to Peru around the same time as the Chinese. It is a similar story in that they came to Peru bearing their own customs and traditions and were able to adopt many of the new ingredients around them. They too created a new sub-category of Peruvian cuisine called Nikkei. The Japanese were able to take their dishes and combine them with the flavors and techniques of Peru, creating a beautiful combination that highlights the delicate nuances of Japanese cuisine with the freshness and spice of Peru's flavors. Today, Nikkei cuisine has transformed into a gastronomic sensation and artform. It is intricate, beautiful, and bold. Truth be told, my best sushi experience outside of Tokyo was in Lima.
My favorite Nikkei restaurant: Maido by chef Mitsuharu Tsumura
In conclusion, if you love innovative and bold food, then get yourself to Peru. It's a fascinating country with a rich history, magnificent sites, beautiful landscapes, and a ton of flavor. Reserve a spot with Experi on a culinary journey to Peru.

Ceviche with Javier Wong
Peru the Cookbook
Culture Trip
Peru Culinary Guide
Cooking on the Amazon River