Beyond Priorat and Penedès — Discover the Wine Regions of Catalonia
The third-largest wine producing country in the world, Spain is home to a number of wine regions, including 70 D.O's (Designation of Origin), 11 of which are located in Catalonia. With its varied landscapes and ancient history of winemaking traditions dating back more than 1,000 years, Catalonia is a rich and diverse region rooted in wine.
In recent years, a new wave of winemakers — who grow grapes with an emphasis on native varietals that were recovered after the phylloxera infestation of the 1800s — have resurrected some of those old winemaking techniques, including ancestral methods of making sparkling wines and the skin-contact fermentation in whites.
Penedès — famous for its Cava and Xarel-lo grape — and Priorat — producer of top-ranking Grenache and Carignane reds — are well-known among those who drink Spanish wine, but there are other Catalan D.O.'s worth discovering. Here are some of them:
Alella
Vineyard surface: 560 acres

Number of wineries: 8

Signature varietal: Pansa Blanca
The smallest and oldest of the Catalan D.O.'s, Alella is located about 12 miles northeast of Barcelona. A town with the same name was chosen by the Romans as the production center for their wines from Laietania, a region known as the vineyard from Barcelona. This area survived two wars and many other threats over its history, including the development and expansion of the urban and suburban areas that surround it. Alella's success today can be credited to the persistence of amateur vine growers and small wineries known for their mineral white wines made using the native grape Pansa Blanca, as well as quality sparkling wines and sweet fortified wines.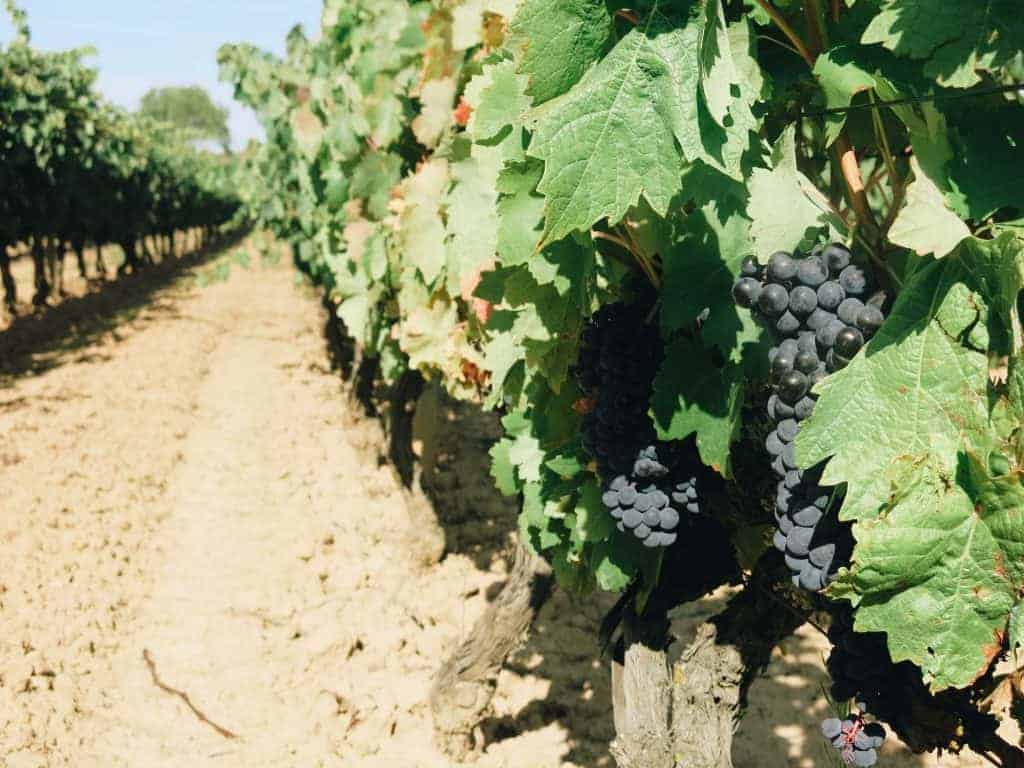 Empordà
Vineyard surface: 4,339 acres

Number of wineries: 52

Signature varietal: Garnatxa Negra
This is the region where Greeks and Romans started growing some of the products they became famous for, such as olives and grapes, which perfectly acclimated to the steep landscapes with dry, wind-beaten soils located between the sea and mountains. Thus, the tradition of winemaking in this area also comes from ancient times, and — aside from it being home to many red and rosé wines — today it mainly is known for its sweet and oxidative wines. Garnatxa de l'Empordà, for example, has become a recognized dessert wine that is identified both for the varietal and its origin.
Conca de Barberà
Vineyard surface: 14,826 acres

Wineries: 27

Signature varietal: Trepat
The history of winemaking in Conca de Barberà, a region North of Tarragona, is related to the presence of two famous monasteries where the monks from the Cistercian Order and the Knights Templar settled and started producing their own wines and started the table wine tradition that the region is famous for. During the past several decades, professional winemakers made a big effort to improve quality, and today they can be very proud of their pale whites (mostly from macabeu and parellada grapes), sparkling wines labeled as D.O. Cava, and the rising star of Conca de Barberà — Trepat. This native grape, the signature varietal of this D.O., is now making a lot of buzz due to its acidity and versatility. Trepat is used for making fruity rosés, as a base wine for sparkling blanc de noirs, and is even vinified as a light red together with Sumoll (often compared to Pinot Noir).
Pla de Bages
Vineyard surface: 1,111 acres

Wineries: 12

Signature varietal: Picapoll
Once a an expansive stretch of land covered in vineyards, this fertile plain located on the northern side of the iconic Montserrat mountain is today the second smallest Catalan D.O. after Alella. The history of winemaking in Pla de Bages also comes from the Roman period. After the arrival of the phylloxera pest in 1892, most of the vineyards were abandoned, and only a few cellars have recovered part of that surface and some of the stone huts used by farmers. The native varietal Picapoll produces floral, fruity whites, while efforts to make reds with a unique personality are now put into local grapes such as Sumoll, Mandó, or the red version of Picapoll (negre).
Costers del Segre
Vineyard surface: 9,884 acres

Wineries: 38

Signature varietal: Garrut and Monastrell
The most continental of the Catalan D.O.'s, due to its inner location, Costers del Segre also is known for its diversity of landscapes and altitudes. This region was established along the Segre, a river that provides some water and humidity to the poor soil and dry, flat area with a high contrast of temperatures. On the northern side of the region, some vineyards were planted at a high altitude  — more than 3,280 feet — as an experimental way to defeat climate change. Costers del Segre today is known for producing some of the most renowned wines in the world.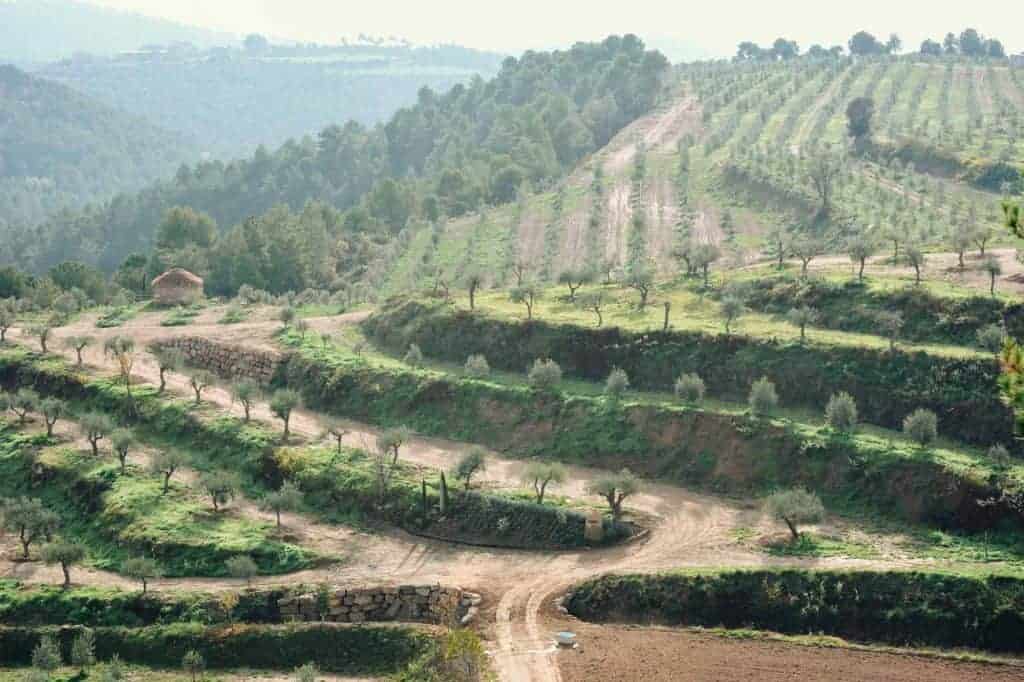 Montsant
Vineyard surface: 4,695 acres

Wineries: 59

Signature varietal: Samsó, Carignane, and Grenache
The area surrounding Priorat shares the same climate, traditions, and almost the same soil (here more clay than slate) as the famous DOQ (the highest Catalan classification system), but is not as well-regarded and, therefore, wines are less pricey. While the founders of the New Priorat chose in the 1980's the hills of Porrera and Gratallops, the flat area surrounding those mountains was left to bulk wine production. Things changed in early 2000, however, when a new D.O. was created and the reds made of old Grenache and Carignane vines got a well-deserved recognition. Ninety percent of Montsant wines are red, but some white Grenaches are exceptional.