Exploring Spain's Catalonia Region: Girona Travel Guide
Being only a 40 minute high-speed train ride away from Barcelona, it's no wonder so many travelers to Spain's Catalonia region loop in a trip to Girona. But! We don't want you to get the wrong idea. On its own, Girona is a destination worth traveling to and not an afterthought at all.
This small city of about 100,000 sits at the meeting of the Ter, Onyar, Galligants, and Güell rivers and is the capital of the Girona province where the famed Costa Brava (or "Wild Coast") spans the Mediterranean Sea for 130 miles. While Girona is much smaller and less populated than Barcelona, this charming city has an impressive amount of museums perfect for history enthusiasts, a varied dining scene that includes a three Michelin-starred restaurant, colorful buildings and ancient architecture, gorgeous bike trails that bring in cyclists from all of the world, and so much more! Read on for our guide to Girona, including what festival you shouldn't miss out on. And, of course, don't forget to check out some of our other features on Catalonia, like "Exploring Catalonia: A Guide to Tarragona Travel" and "The Best of Barcelona – A Food and Wine Lover's Guide."
Ancient Architecture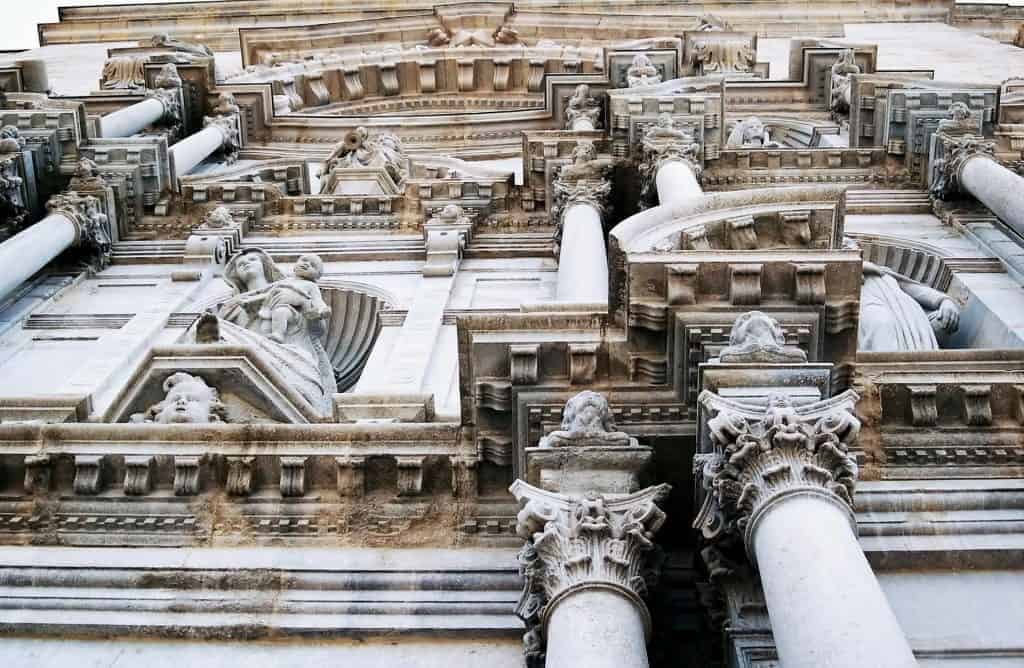 Girona holds a concentration of Romanesque and Gothic-style churches, old fortifications, and historic squares, all because of its long, contentious history. Initially inhabited by the pre-Roman Iberian Ausetani people, it was later named Gerunda when under Roman rule. Control of modern-day Girona later passed from the Visigoths to the Moors and, finally, to Charlemagne in 785 when he dubbed it one of the original Catalonian counties.
Today, Visiting Girona is like taking a step back in time. Travelers shouldn't skip the gigantic Girona Cathedral, which features the widest Gothic nave in the world at 75 feet. This Roman Catholic cathedral is home to many noteworthy historic artifacts including Christian sarcophagi from the 4th century, a masterpiece called the Tapestry of Creation from the 11th century, and other works that are preserved within the Cathedral Treasury and Museum. Another beloved site is the Banys Arabs. These Arab baths were built in a Romanesque style in the 12th century and remained open to the public until the 14th century. Now they have been restored to their original appearance and are one of our favorite sites in Girona.
But there's so much more than the Girona Cathedral and the Banys Arabs. Check out the Passeig de la Muralla (the ancient city walls), the Gothic Collegiate Church of Sant Feliu, the Romanesque church of Sant Pere de Galligants, and the historical square of Plaça de la Independència. There's almost too much to see!
Diverse Dining Scene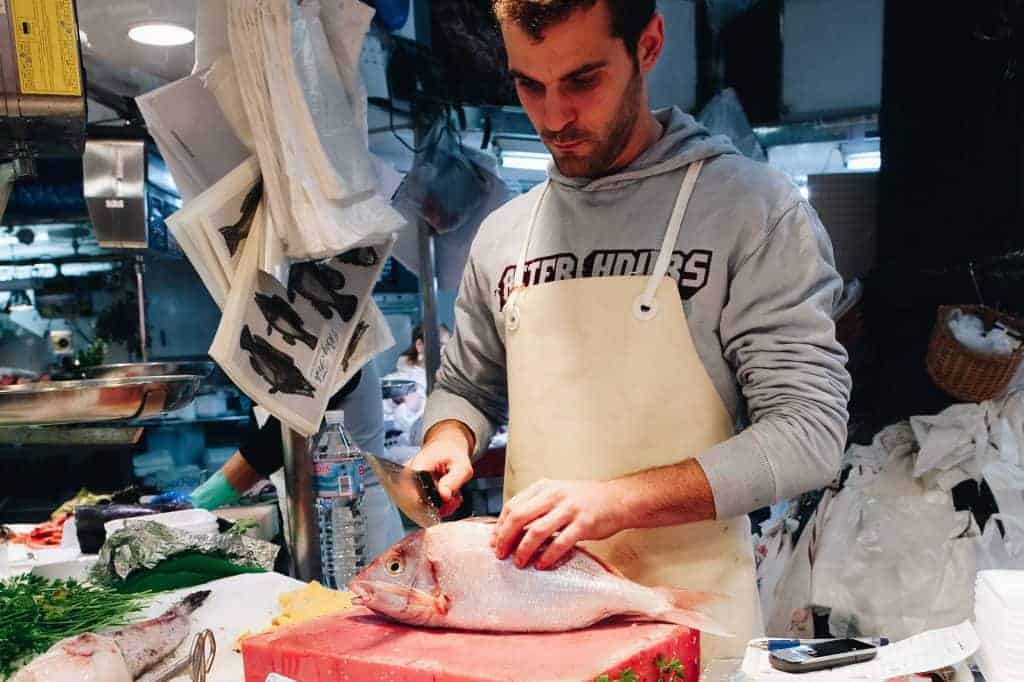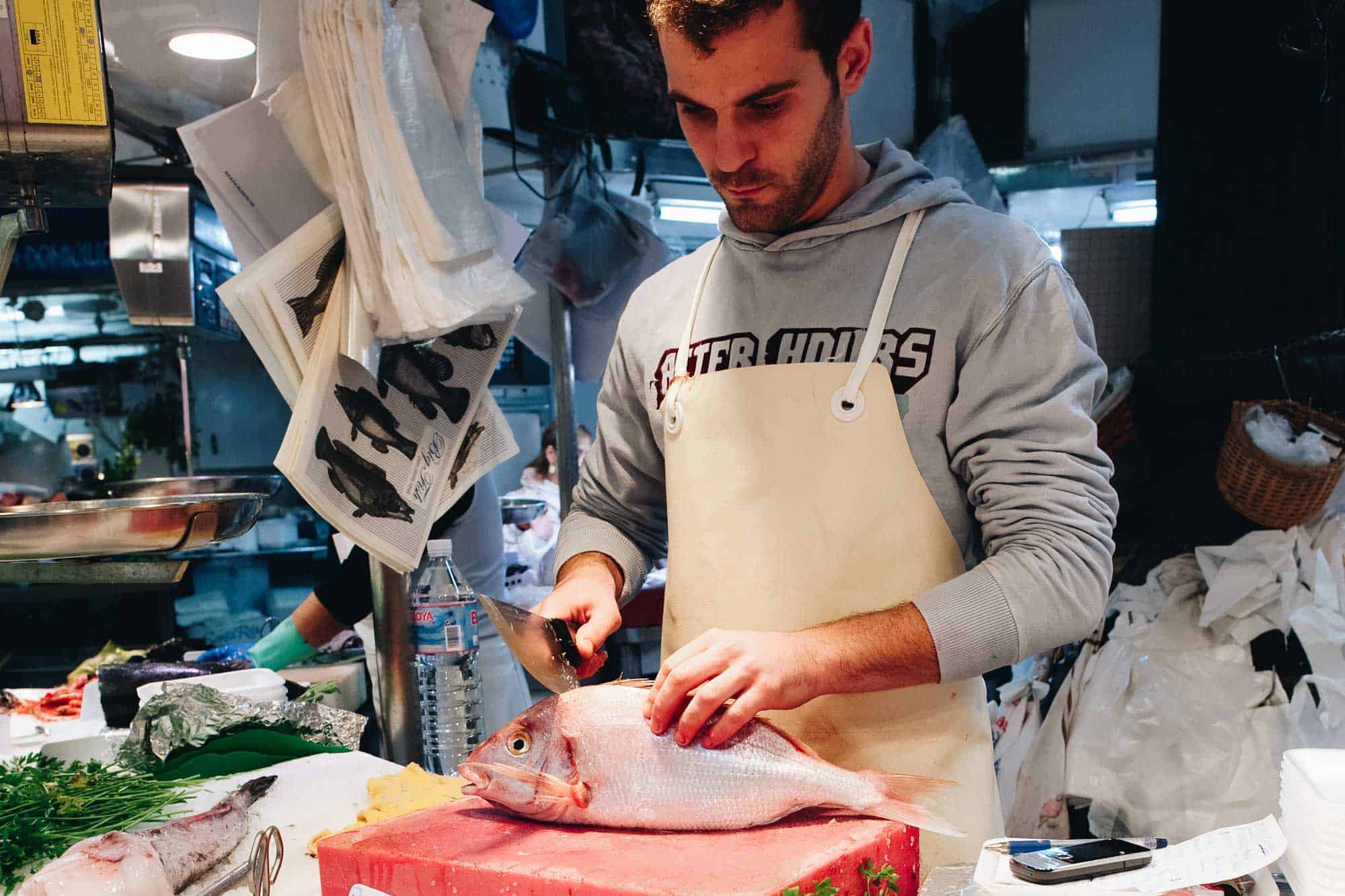 You can find famed El Celler de Can Roca just outside Girona, but you'll need to prepare your taste buds for something special. El Celler de Can Roca is a three Michelin-starred restaurant operating by three brothers since 1986. With a waiting list that can last nearly a year, it's clear this is one of the most exclusive, avant-garde, and inventive restaurants in the region. But if you can't plan a year in advance, no worries. Girona has a vast array of dining options.
Restaurants like Occi specialize in contemporary Catalan cuisine, including Iberian ham and grilled cod, as well as having some French and Asian influences. Other eateries serve creative tapas, and places like Maguey serve up a fusion of Mexican and Spanish flavors. And if you're looking to taste a distinctly Catalan dessert amid a unique setting, look no further than Munchen. Here you can try crema catalana, a Catalan take on creme brûlée, within the restaurant's stone-walled, cave-like atmosphere.
Jewish Heritage
One of the world's most preserved Jewish quarters can be found in Girona. Called El Call, the Jewish neighborhood is a gorgeous confluence of cobblestone streets, architectural arches and stairs, and narrow passageways. The Jewish heritage and history in Catalonia goes back to ancient times. We're lucky that much of this history has been uncovered and preserved as it dates back to before 1492 when the Alhambra Decree meant Jewish people living in Girona had to choose between conversion or removal from the city. Today, the Museum of Jewish History in Girona is an excellent starting point before exploring the Jewish quarter. The museum shows documentary, archaeological, and pictorial examples of Jewish life during Catalonia's medieval times. Inside the quarter, the streets of Carrer de la Força, Carrer de Sant Llorenç, and Carrer Manuel Cundaro are perfect for wandering down and looking for large stone windows, and ancient Jewish houses.
The Appeal of the Onyar River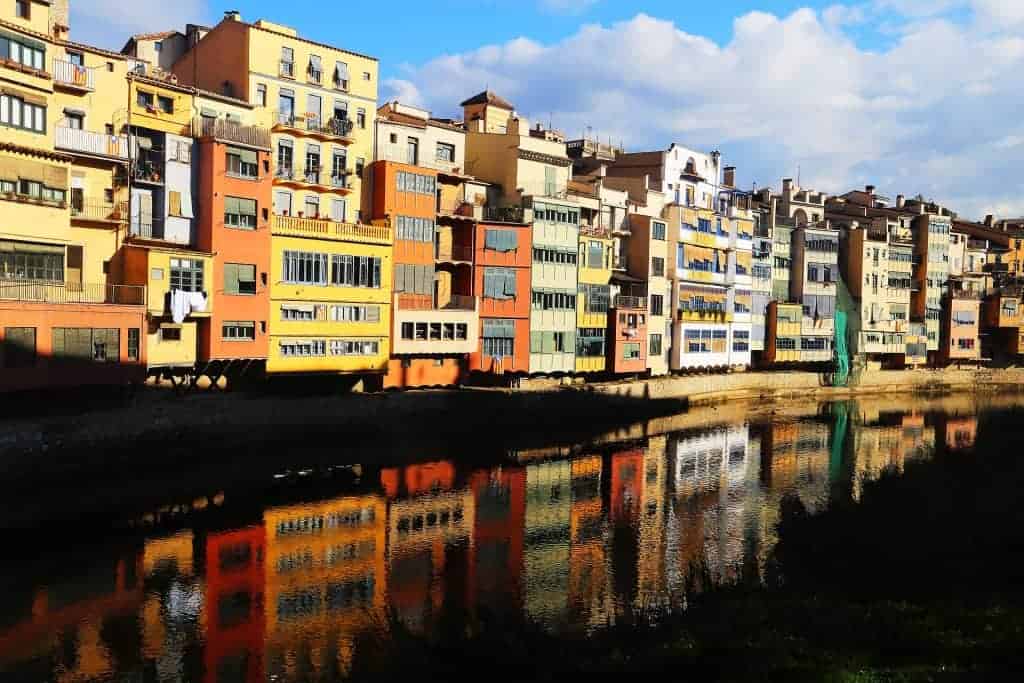 There's nothing like walking along (and over) the Onyar River, which flows through the city of Girona past iconic, colorful houses. We'd recommend spending an hour or two wandering along the river and finding some of the many bridges that provide the perfect vistas for photo-taking. Stop at the Palanques Vermelles bridge, built in 1872 by the Eiffel company! And while you're exploring the area, stop by Casa Masó. This birthplace of renowned architect Rafael Masó i Valentí, Casa Masó is open to the public and includes decor in the Noucentisme style (a modernist Catalan cultural movement). On top of that, the views from Casa Masó are unbelievable.
The Temps de Flors Spring Festival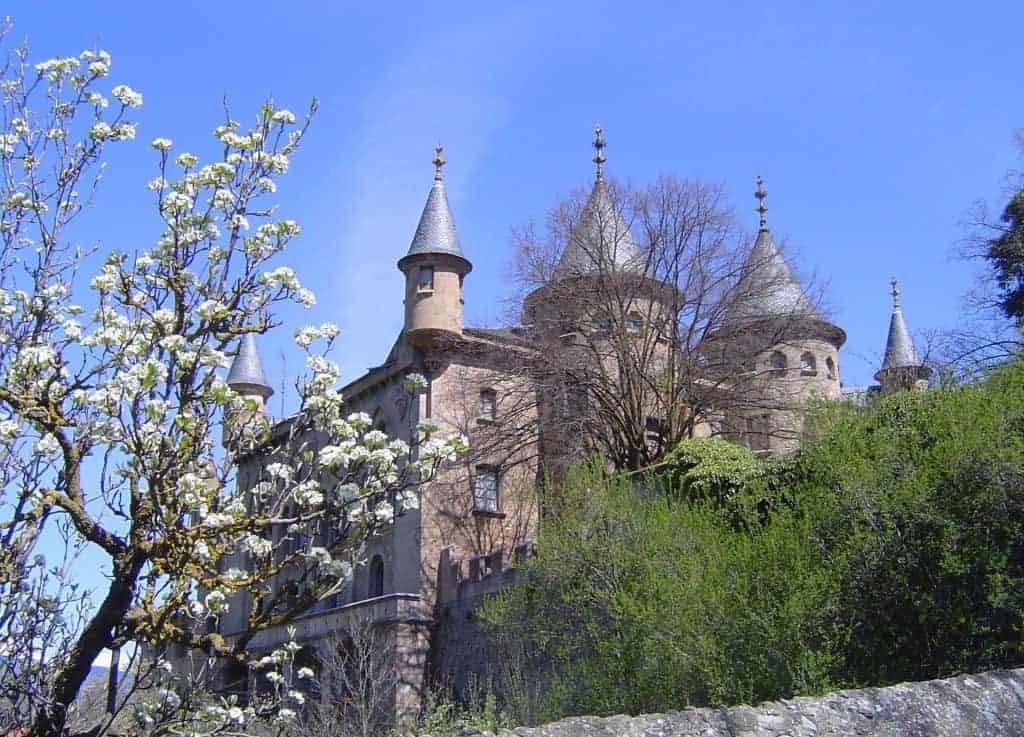 We think one of the best ways to take in a new destination is to experience one of its cultural events. Queue the festivals! In Girona, May is an amazing time to visit because of the annual springtime festival called Temps de Flors. This "flower festival" involves hundreds of floral artists who decorate the city with elaborate installations. Sites we covered above, like the Girona Cathedral and Banys Arabs, are just a few of the locations around Girona that are "bathed" in floral decor.
On top of the floral patterns, the city holds a variety of cultural and food events from May 11th through the 19th. Photography and film competitions and an acapella music festival are just a few of the events that occur, in addition to local restaurants offering up special dishes that feature edible flowers. The Temps de Flors has been held annually since 1954, and we don't think it's going to stop anytime soon.