Exploring Spain's Catalonia Region: The Catalan Countryside
Spain's Catalonia region is best known for vibrant and bustling Barcelona and also for the famed Costa Brava (meaning wild coast) where Blue Flag beaches span the Mediterranean Sea for 130 miles. Yet there are even more gems in the Catalan countryside. Medieval villages full of ancient monuments, chocolate museums, Michelin-starred restaurants, vineyards for days. Not to mention the dozens of natural parks (and one National Park) where travelers can experience Spain's wilderness firsthand. Read on to learn more about this bountiful countryside, and don't forget to check out some of our other Catalan features, like a guide to Tarragona, guide to Girona, and our pick of "11 Catalan Phrases Every Traveler Should Know."
Medieval villages with ancient monuments
It's easy to want to stay in Barcelona and explore the endless markets, restaurants, boutiques, and history of Catalonia's capital city, but many charming medieval cities and towns await just a short drive into the Catalan countryside. This is our advice: drive the winding roads, past ripening vineyards, and stop at some of these choice towns so you can experience Catalan culture at a slower pace.
Cadaqués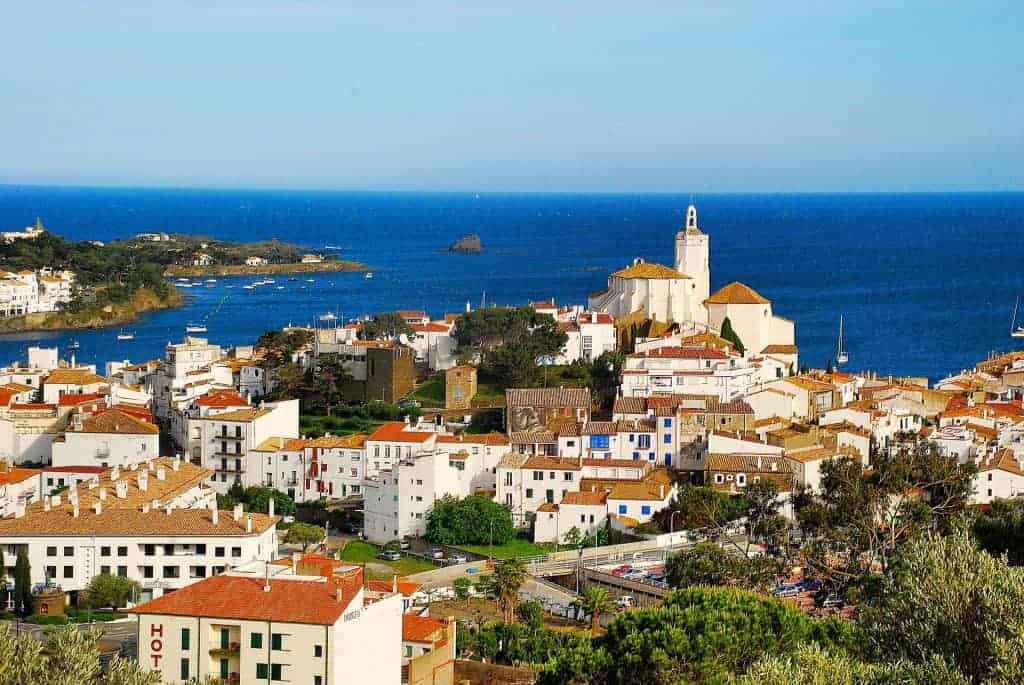 This small town is home to only 2,500 people, but travelers flock here during the summer to take in the bay of the Cap de Creus peninsula. Only two hours outside Barcelona, it's the perfect day trip to experience such an authentic, old fishing village. And while you're here, make sure to take in some of the Salvador Dalí landmarks (he spent a lot of time here and in nearby Port Lligat).
Peratallada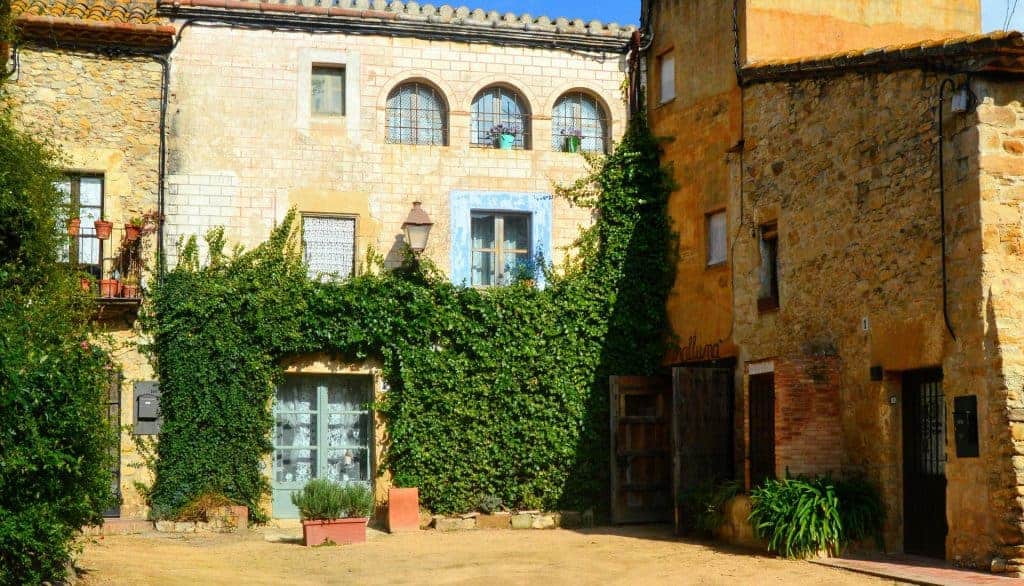 Meaning "engraved stone," the town of Peratallada is one of the best examples of medieval architecture in all of Catalonia. The entire town is an official historic-artistic monument, and it's unique because the majority of the buildings are carved out of stone. Historically a highly fortified town, today Peratallada has a variety of ancient monuments and buildings that you can tour, like the defensive walls, castle, and the Romanesque church of Sant Esteve.
Pals
This friendly sounding town is just that — along with being charming and picturesque. Only a few miles from the Bay of Emporda on the Costa Brava, Pals has the perfect combination of countryside views and proximity to the water. This hilltop town has many noteworthy historical sites, but the standout is definitely the Torre de les Hores (Tower of the Hours), a Romanesque tower from the 11th century. Pals also has an incredible Gothic Quarter worth wandering around, complete with cobblestone roads, squares, boutiques full of local crafts, delicious restaurants, and more.
Santa Pau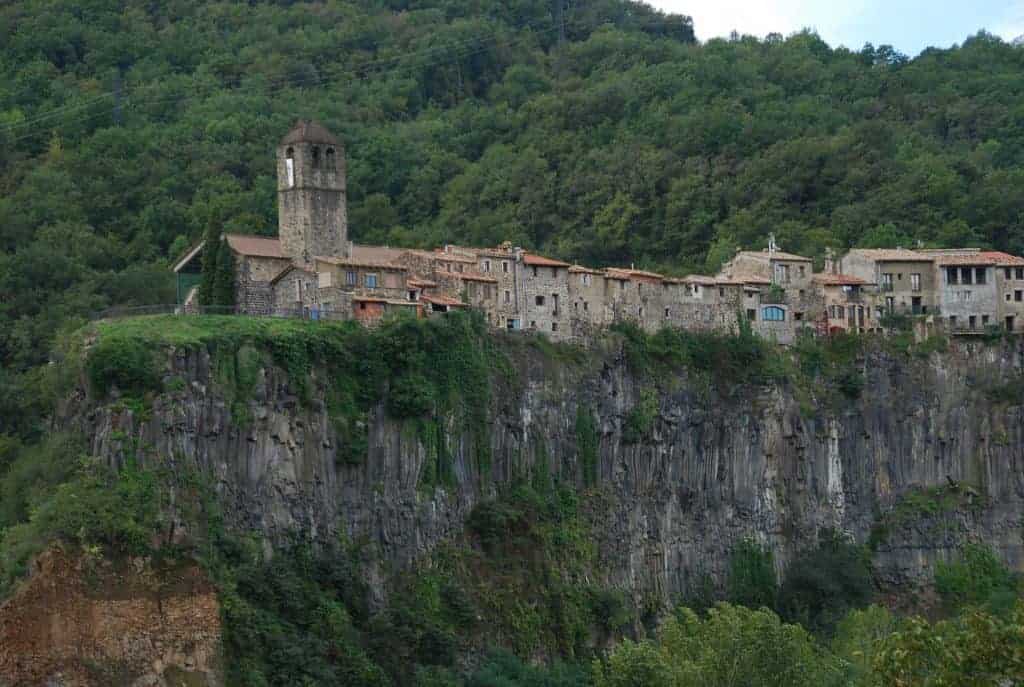 Don't skip out on the rural beauty of the volcanic region of Garrotxa (more about the Garrotxa Volcanic Zone Natural Park soon) and the lovely town of Santa Pau. This secluded and quiet medieval village has many well-preserved ancient buildings (like a 15th century Gothic church), as well as the arcaded square called Plaça de la Arqueria.
Chocolate pit stops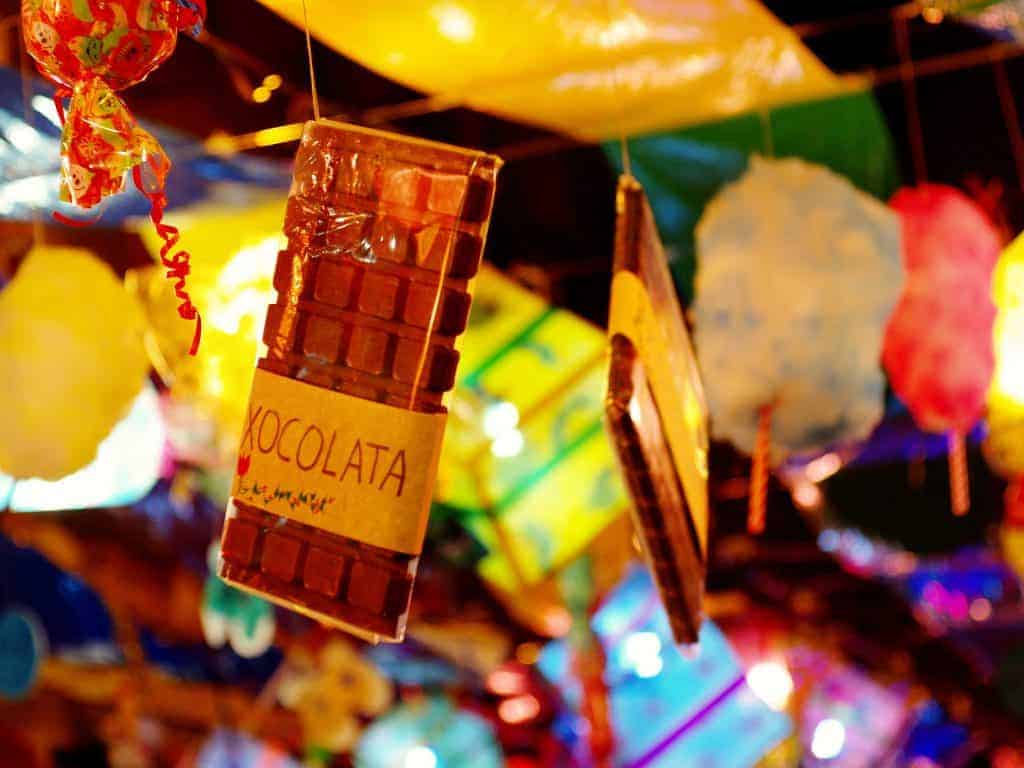 Any road trip needs good snacks, and when driving through Catalonia's backroads, you'll find treats in the form of high-quality chocolate and local nougat candies called torrons.
The town of Agramunt is especially tied to chocolate and sweets. Here you'll find the historic chocolate factory Xocolata Jolonch, which has been making mouth-watering sweets since 1770. Next door is the Museu del Torro i la Xocolata, a museum dedicated to Agramunt's chocolate and nougat history. But before you spend time in the museum, you have to try the sweets for yourself. Test some of the chocolate offerings at Torrons Vincens, as well as their famous torrons (gooey nougat filled with nuts and topped with various chocolates and other flavors). Then walk about the town of Agramunt to find sipping chocolate and churros for dipping in rich chocolate sauce.
Natural parks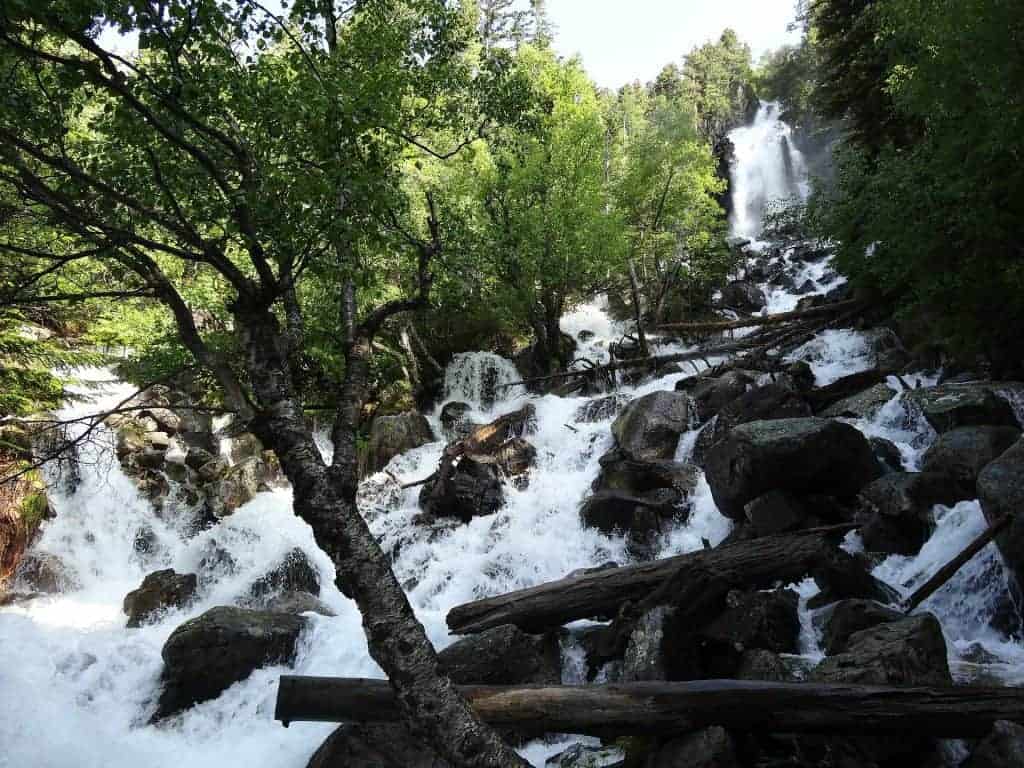 While Catalonia offers much in terms of ancient human history (gorgeous architecture and plenty of castles) as well as modern innovations in gastronomy and design, there are also handfuls natural landmarks and parks that shouldn't be missed. Here are the must-sees:
Aigüestortes i Estany de Sant Maurici National Park

This is the only national park in Catalonia and one of just fourteen in all of Spain. Loosely translated to "The winding streams and St. Maurice lake," Aigüestortes i Estany de Sant Maurici National Park is located in the Pyrenees and features pristine lakes, rivers, and waterfalls amid dense forests of pine, birch, and beech trees. A range in elevation from 5,000 to nearly 10,000 feet makes for four differing vegetation zones including the lower montane, upper montane, subalpine, and alpine. Travelers come from all over to explore the many hiking and mountain biking trails and for the excellent birdwatching (keep an eye out for Golden Eagles and Lammergeiers).
Garrotxa Volcanic Zone Natural Park
You might be surprised to learn that Catalonia is home to volcanic fields. The Garrotxa Volcanic Zone Natural Park is home to more than forty volcanic cones and over twenty lava flows. Don't worry, all of the volcanoes are inactive and haven't erupted for 11,000 years, although the area is still seismically active. The unique terrain is amazing for hikers who want an unusual look at the Spanish wilderness. Take one of the 28 walking routes to view the shocking land features or try climbing the monumental Santa Margarida Volcano for an even wilder experience.
Wine tasting in rural vineyards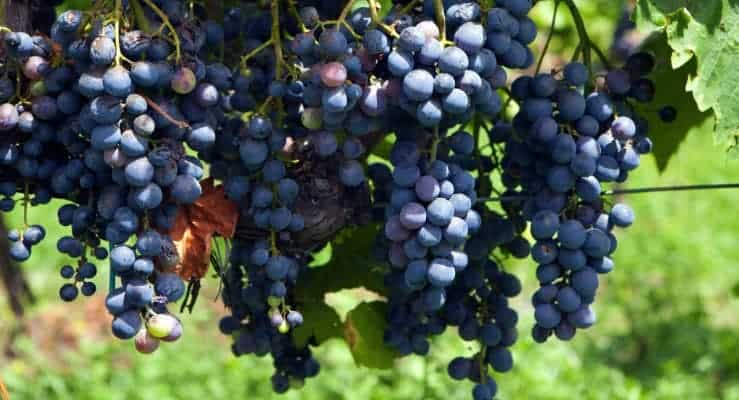 You'll no doubt pass by fields of vineyards when driving through the Catalan countryside, so why not stop and sample some of the land's offerings? Spain is the third-largest wine-producing country in the world, and within the country, Catalonia is home to 11 D.O. regions (Designation of Origin). While Catalan wine history dates back 1,000 years, much of that wine progress was lost during a phylloxera infestation in the 1800s. Since then, winemakers and viticulturists have been focusing on regrowing the native varietals and putting ancient winemaking techniques back into use. The result has been fruitful, with Cava, Xarel-lo, Garnacha, Monastrell, Tempranillo, and other grapes flourishing throughout the region.