Spanish Cuisine — Much More Than Paella, Tapas, and Sangría
Ask anyone about Spanish cuisine, and the first thought that comes to mind probably is paella, sangría, and tapas. This is the tremendous success of a marketing campaign started by the Franco regime in 1960's to promote Spain as a beach-and-sun holiday destination.
Almost 60 years later, not even the boom of modernist cuisine during the first decade of a new century has helped to debunk those clichés, and for most travelers, it all comes down to this old-school trio.
The truth is that such a basic approach to Spanish cuisine has masked a wide range of local dishes, ingredients, flavors, and cooking traditions. Let's peel back that mask momentarily to look at the true diversity of Spain's culinary landscape.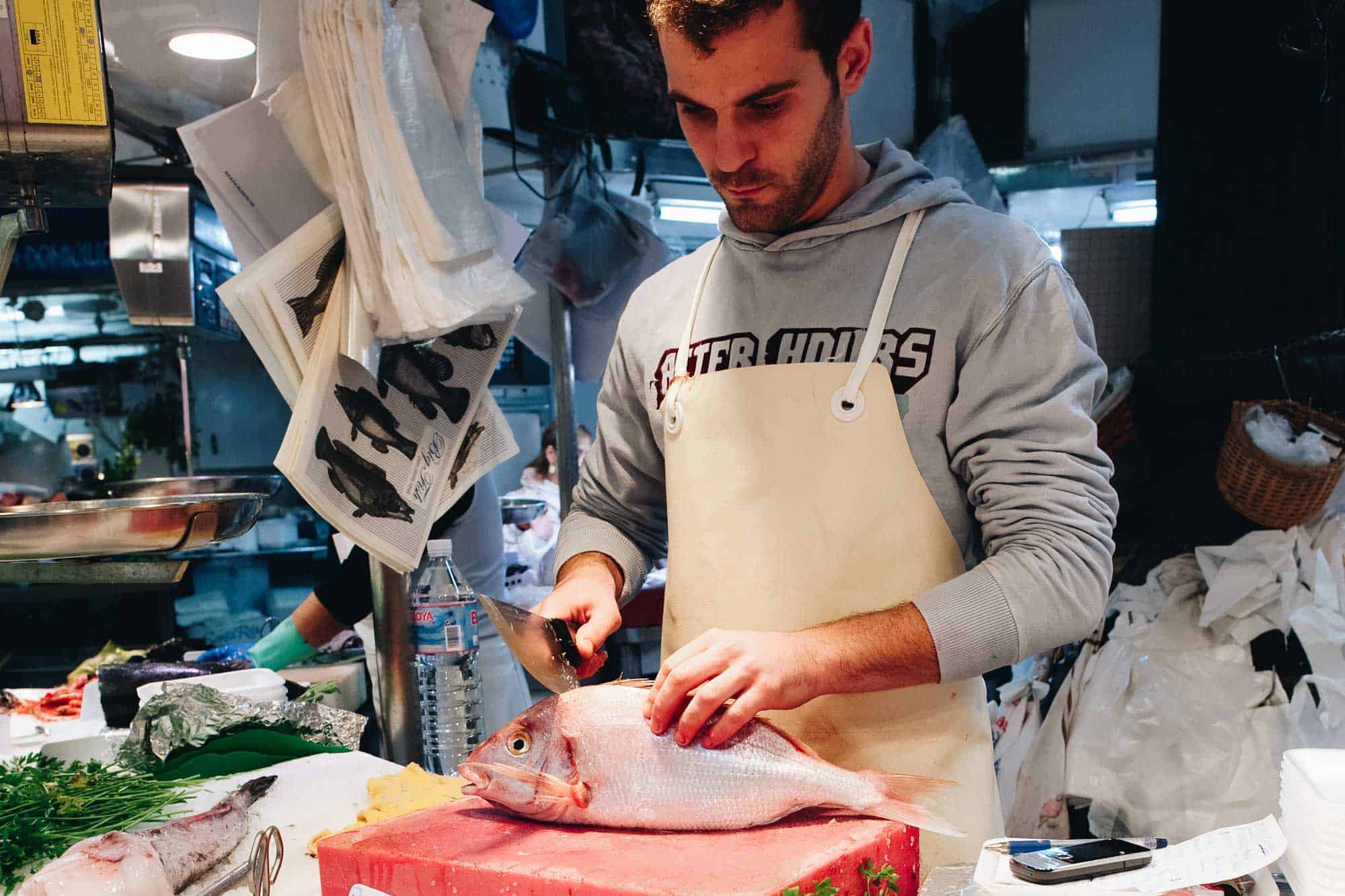 Atlantic cuisine
From Basque Country to the regions of Asturias and Galicia, the Iberian Peninsula's northern coast is home to a number of food and cooking traditions. Books could be written on this area's fishing and preserving customs, as this is an ancient, key industry that has for centuries defined the way families in this area live, cook, and eat. Cured anchovies, salted cod, and canned seafood and shellfish all are staples of this region's cuisine.
Simultaneously, however, due to the area's geography and weather, expansive fields allow cows to roam and live happily, making beef and cow's milk cheese other common commodities.
White wines from the north also are popular for their acidity and salinity (txakoli in the Basque country, Albariño from Galicia), while the reds from Ribeira Sacra are gaining more popularity among those who prefer lighter, non-oaky wines.
Andalusian cuisine
The food in the Andalusia has a deep Moorish footprint, and its traditional expression is one still present today in family-style home cooking. This also is the region of platos, raciones, and tapas, where bar crawling is a party of the culture and restaurants serve the same dish in different sizes.
As a large territory, the contrast between the seaside and inland areas of Andalusia is evidenced in its recipes. Along the coast popular dishes include sun-dried octopus in Motril, fried boquerones in Málaga, wild bluefin tuna in Cádiz, white prawns in Huelva; while inland plays host to Iberian pig and game meats in Córdoba, and wild mushrooms and segureño lamb in Jaén.
Probably the clearest influence from Jews and Moors can be found in pastry and desserts, with the use of nuts, honey, and spices.
Mediterranean cuisine
Throughout its history, coastal villages along the Mediterranean have been invaded a number of times by people who not only populated the country, but who left an important cultural and gastronomic heritage, as well. Catalonia, for example, has its own way of cooking as a result of many ancient civilizations and the more recent influence of French cuisine. Meanwhile, in Valencia and surrounding coastal areas, rice reigns supreme and is cooked in many ways ranging from peasant recipes in the country (always with snails, rabbit, or beans) to fish and seafood in the coastal villages. Lastly, Murcia in southern Spain is rich in fruit and vegetables (Europe's Vegetable Garden, they call it), and exhibits influences from the Castilian cuisine of La Mancha.
Today's food scene
Although nowadays Spain has landed on the radar of some world-renowned avant-garde chefs, its deep, peasant culture is still a defining part of its cuisine, which could be described as a combination of self-sufficiency, seasonality, simplicity, and the utilization of natural resources (where nothing is wasted). Because of this, some old, basic recipes — like kokotxas (cod fish or hake's jaw), civet senglar (wild boar stew), empanada de berberechos (cockle dough), and frito mallorquin (pork offal stew), for example — have  withstood the test of time.
Want more stories like this delivered straight to your inbox? Sign up for Experi's Food & Wine Travel newsletter to stay informed on the latest food and wine travel news and information, upcoming departures with Experi, and more. Sign up here.